Read time:

1:30min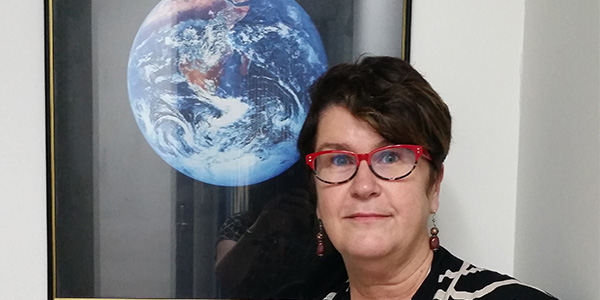 SA optometrist Meg Kirkman saving the world one step at a time
By Helen Carter,
journalist
Adelaide optometrist Meg Kirkman is not a radical greenie but has become more environmentally aware lately and says optometrists can, like her, easily adopt a few simple practices to help save the planet.
Recent conversations about climate change with her daughter and a patient triggered her to act.
Meg grew up in Queensland and graduated in optometry from QUT before moving to Adelaide where she has owned her own independent practice, Complete Vision Care, for 24 years. She has significant experience in behavioural optometry, sees many paediatric patients and works with speech pathologists and education consultants helping school children in her area.
'In 1995 when I opened my practice hardly anyone mentioned the environment but now most patients are. I've even had one patient who swapped from contact lenses to glasses because they were concerned about the impact on the environment,' she said.
'I wouldn't describe myself as a radical activist, but in recent years I have become a strong advocate for action on climate change because I've always had an interest in education and helping children,' she said.
'If a patient has diabetes, I will advocate they quit smoking or discuss their diet, and while it's inappropriate to try to persuade a patient on climate action, I will engage with them because most Australians are concerned about the environment and nearly every patient brings up the weather or the drought.'
Meg began discussing climate change with her daughter after a firefighter patient came to her practice.
'He'd been fighting fires in Tasmania and was exhausted,' she said. 'He spoke about how the bushfire season is much longer now and more extreme and how Australia is becoming hotter and drier.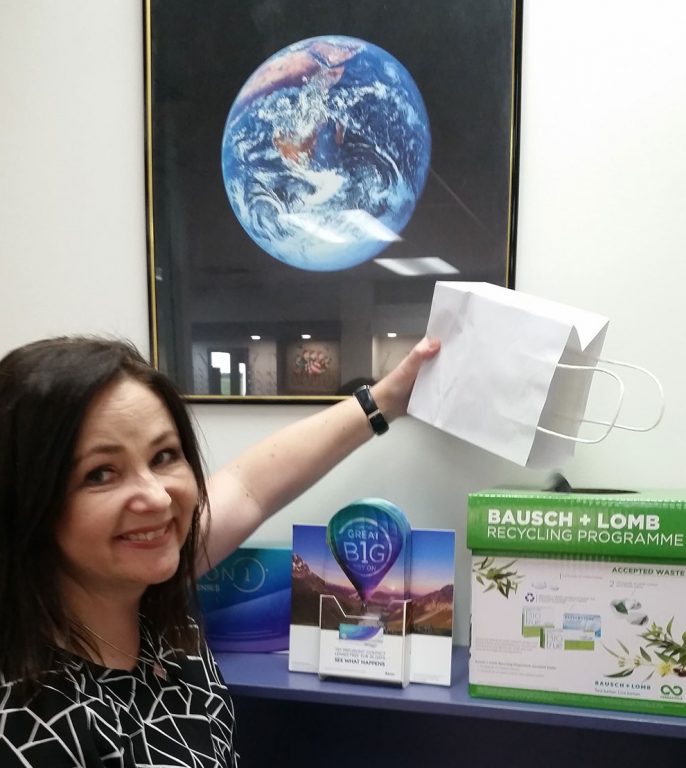 Optical dispenser Margie Hutton at the contact lens recycling box
'After this I started talking with my daughter Deanna, 16, about climate change and we did some research and found that nine of the 10 hottest years on record had occurred during her life-time.
'She mentioned a recent strike for climate change by students in Victoria and she became an organiser of a similar march in Adelaide today (September 20, 2019) which is part of nation-wide marches for climate action today involving adults and students, and marches this coming week in over 150 countries.
'I'm proud of her and acting for climate change is something we can be involved in together.
'Australia is a big player in global efforts for climate change, it's the world's 13th largest economy and has a high per capita rate of emissions.'
Meg is closing her practice for an extended break at lunch today (September 20, 2019) in solidarity and inviting local business people to discuss the issue.
'I'm an optometrist, it's not my brief to be a climate change activist but optometrists can, like me, have an environmentally friendly practice if they recycle and use better products,' she said.
'A few years ago, I felt that as health professionals we shouldn't be pushing this on our patients but now, I see myself as someone who is there for my patients and doing what I can for the environment as it is in their interests and mine.'
Environmentally friendly practices that Meg uses in her optometry practice include:
Installing solar panels on the roof. She investigated and found that if the landlord gave permission for panels, tenants of rented properties and businesses could pay for them to be installed. This has also reduced her power bill by two-thirds. If she leaves, she can on-sell panels to the next tenant.
The Bausch and Lomb contact lens recycling scheme where patients recycle disposable contact lenses into plastic items including park benches, playground equipment and garden beds, instead of flushing millions of plastic lenses down the toilet or into the garbage bin and ultimately into oceans. She puts the recycling box out the front of her practice with a picture of the planet Earth. The free, easy scheme enables patients to recycle contact lenses at home or in a practice.
Talking to patients to engage them about using the contact lens recycling scheme as an option, rather than lecturing them or trying to persuade them.
Using Bio-bags environmentally-friendly corn-starch bags which break down into harmless organic matter instead of harmful microplastics. Staff put food scraps, tissues and coffee grounds in the bags and place the bags in a compost bin.
Practitioners wanting an environmentally friendly coffee pod machine can check out Shots by Genovese . Pods in its easy espresso range are encased in an environmentally friendly, food grade filter paper which is 100 per cent compostable and biodegradable. Used pods can be placed directly into compost. The outer tin is made from recyclable aluminium which can be added to recycling bins
Ordering Who Gives a Crap recycled toilet paper, tissues and paper towel online, which donates half its profits to build toilets for those in need.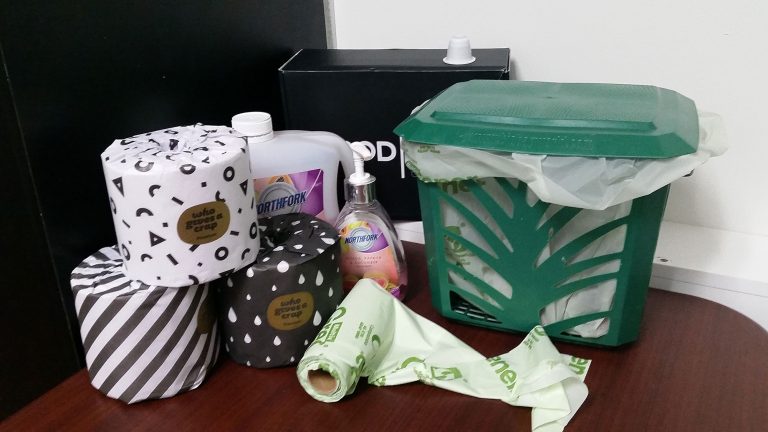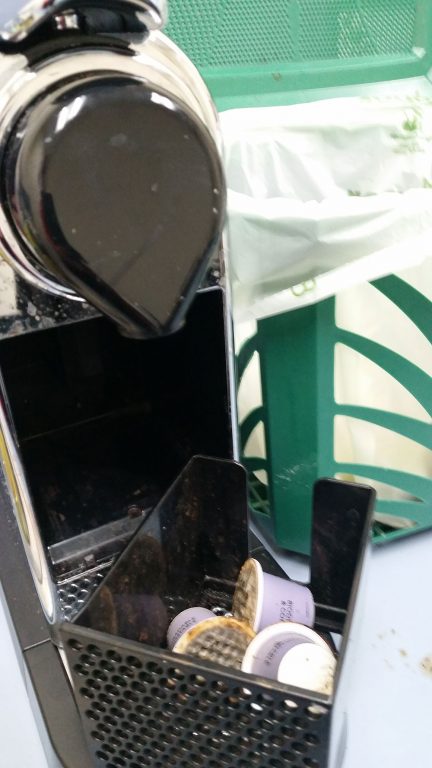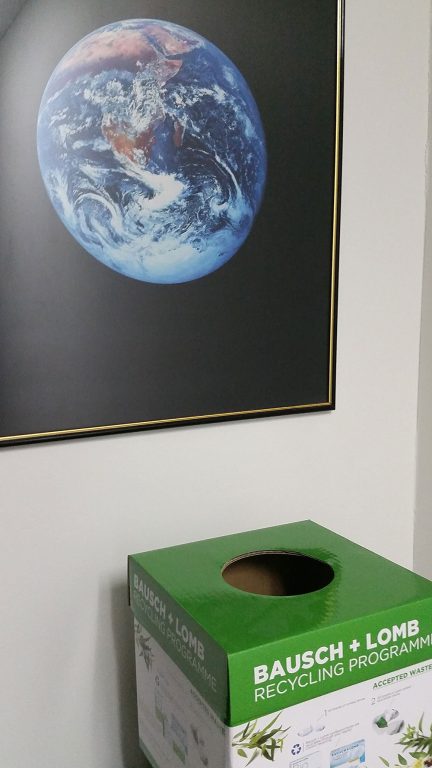 Filed in category:
Advocacy & government
,
Members & member initiatives
,
Workplace
Tagged as:
Advocacy & government
,
Future