Read time:

1:30min
In an industry that is fast-changing and evolving, Optometry Australia spotlights members Angie Trinh, Audrey Molloy and Tsu Shan Chambers, all of whom currently balance successful dual-careers.
Read their inspiring interviews below where they talk about juggling careers in food photography, the creative arts, acting, writing and producing, and marketing and poetry.
Angie Trinh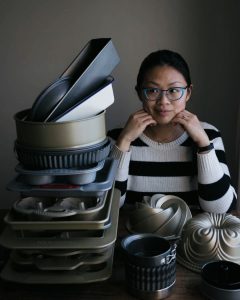 Angie initially discovered her passion for cooking and food photography while practicing as a rural optometrist in Mildura.
What began as a way to 'switch off' after a busy workday eventually transitioned into a successful side business centred on developing food-based content.
She now manages a website called FeedMeichi, where she shares her recipes and love for food styling and photography, and an Instagram account which has grown to over 20,000 followers.
'I didn't set out thinking I would have a side career alongside optometry. I graduated and almost immediately started working rurally in Mildura, thinking I would be back in Melbourne after gaining some experience. I ended up staying because I really loved the practice but a few years later, I started to feel a bit burnt out.
'Our practice provides full scope optometry, and we have a high volume of patients who have chronic eye diseases or require co-management with ophthalmologists. Going home after a busy day, the only way I could switch my brain off was to throw myself into learning new cooking and baking skills. It was good for me to shift my focus into something non-optometry related and build up new skills.
'I figured out early on that optometry was my primary career and pursuing food photography work was a way to share my love for food. Making that decision took a lot of pressure off me because food photography wasn't my main source of income. I love being an optometrist and also having a side career allows me to test what else I'm capable of.'
After having a baby last year, Angie decided to take a step back from her photography work. She says the biggest challenge she faces is in trying to balance her time and priorities.
'When you pursue a second career, it's easiest to do it with the support of those in your life and accept that you can't do everything by yourself. More recently, the challenge is feeling like I don't have enough time. To take the pressure off myself, I decided to take a step back from my photography work this year. I don't actively pursue work but if a company approaches me, I'll look at the weeks ahead and decide if it's something I want to do. It hasn't stopped how much time I spend in the kitchen; I still bake and cook for fun and for relaxation.'
Audrey Molloy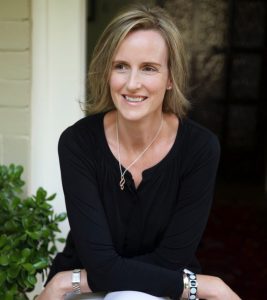 Audrey currently works in Communications and Member Liaison for Optometry NSW/ACT. She is also a creative writer and widely published poet. As someone who has always been creative, Audrey says it was important for her to find an outlet for her creative side while practicing optometry.
'A few years after I qualified as an optometrist, I knew I needed to do something more creative career-wise. I initially expanded my skill set into marketing by studying for a diploma in marketing at night at a private business college in Sydney. I worked for a private ophthalmology practice at the time and moved into a predominantly marketing role, which I really enjoyed. But the writing and content creation was my favourite aspect of it, and I undertook further studies in editing and publishing at another Sydney business college.
'For many years now, I have worked in the space between optometry and communications. During that time, my own creative writing has flourished, and I am currently undertaking a master's in creative writing (online) at Manchester Metropolitan University. Earlier this year, I published my first poetry collection with The Gallery Press. Poetry, much as I enjoy it, doesn't pay the bills, so I continue to work in communications and marketing within optometry– a role I love.
'I have come to terms with not earning a full-time salary. I appreciate that my optometry peak-body work funds my writing life and allows me to follow my passions. I try not to take on too much and I often say no to attending poetry events that I think might stretch my time and impact on my paid work. Having a creative outlet and spending my time doing things I really enjoy keeps me feeling centred and positive – even when things get busy!'
When giving advice to others who may want to explore other lanes while practicing optometry, Audrey says 'It begins with learning new skills. Universities and private colleges offer graduate certificates, diplomas and master's degrees in a range of complementary disciplines, from law and HR to journalism, advertising and other business skills. Negotiate with your employer to pay for your studies. Consider working a 4-day week to allow you time to think and learn. One of the earliest changes I made was to negotiate a 4-day week for 90% of my salary. Win-win.'
Tsu Shan Chambers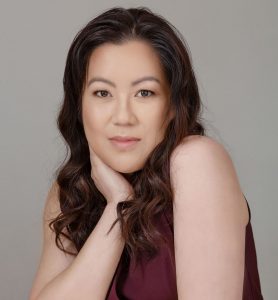 Working concurrently as an actor, writer and producer in Sydney, optometrist Tsu Shan Chambers has always been an advocate on matters of public health.
She is a multiple film, business and community service award winner who finds passion in drawing awareness to important issues through the medium of storytelling.
'I knew from an early stage that I wanted something more. Being an optometrist, you always want to help people because that's where your heart is. Volunteering is especially perfect for that because it's such a great way to feed the soul. Through volunteering, I identified that I wanted to help people from a community point of view, so I knew that was where my heart was.
'Getting the chance to work clinically in a rural setting was a massive opportunity for me because I was able to learn from a fantastic mentor. Now, I love the mentoring and coaching side of optometry because I find it so fulfilling. If I can any give some advice to emerging optometrists, it's to find a good mentor that you can talk to because it can open so many doors for you.
'I've always been very ambitious, so branching out and not staying in one lane is very important to me. Working as an actor and producer is a lot of work. When I had my children, I had to take a step back and reflect on what it was I really wanted.
'After having my third child, I auditioned for the National Institute of Dramatic Arts (NIDA) and was successful. It completely changed my life. I love acting because it makes me feel so alive. In saying this, I still need to find the right balance and choose what I want to commit to. I'm a mum of three with financial commitments which means I need to organise and plan my life. Acting is not as consistent as optometry, so I need to be practical.'
When offering advice, Tsu Shan says to 'Find a good mentor and work alongside someone when you graduate. It's much more fulfilling and you can find your meaning this way. It took a long time for me to merge that health side with my creative side. But that's where I know my voice is now.'
Tsu Shan has gained national recognition for her films UNSOUND and THE WILD ORCHARDS. She is currently working on writing and producing MY EYES (aka Blind Love) that has yet to start production. Find out more about her extensive works and accolades here.
Members interested in this topic may also enjoy:
The Flying Optometrist – a story on optometrist Geoffrey Fitzpatrick who took his passion to the skies to support the vision needs of rural Australians.
Changing lanes to non-traditional career paths – an upcoming CPD event hosted by Early Career Optometrists NSW/ACT (ECONA). You can register for this exclusive member-only event here.
Filed in category:
Members & member initiatives
Tagged as:
Career