Read time:

1:30min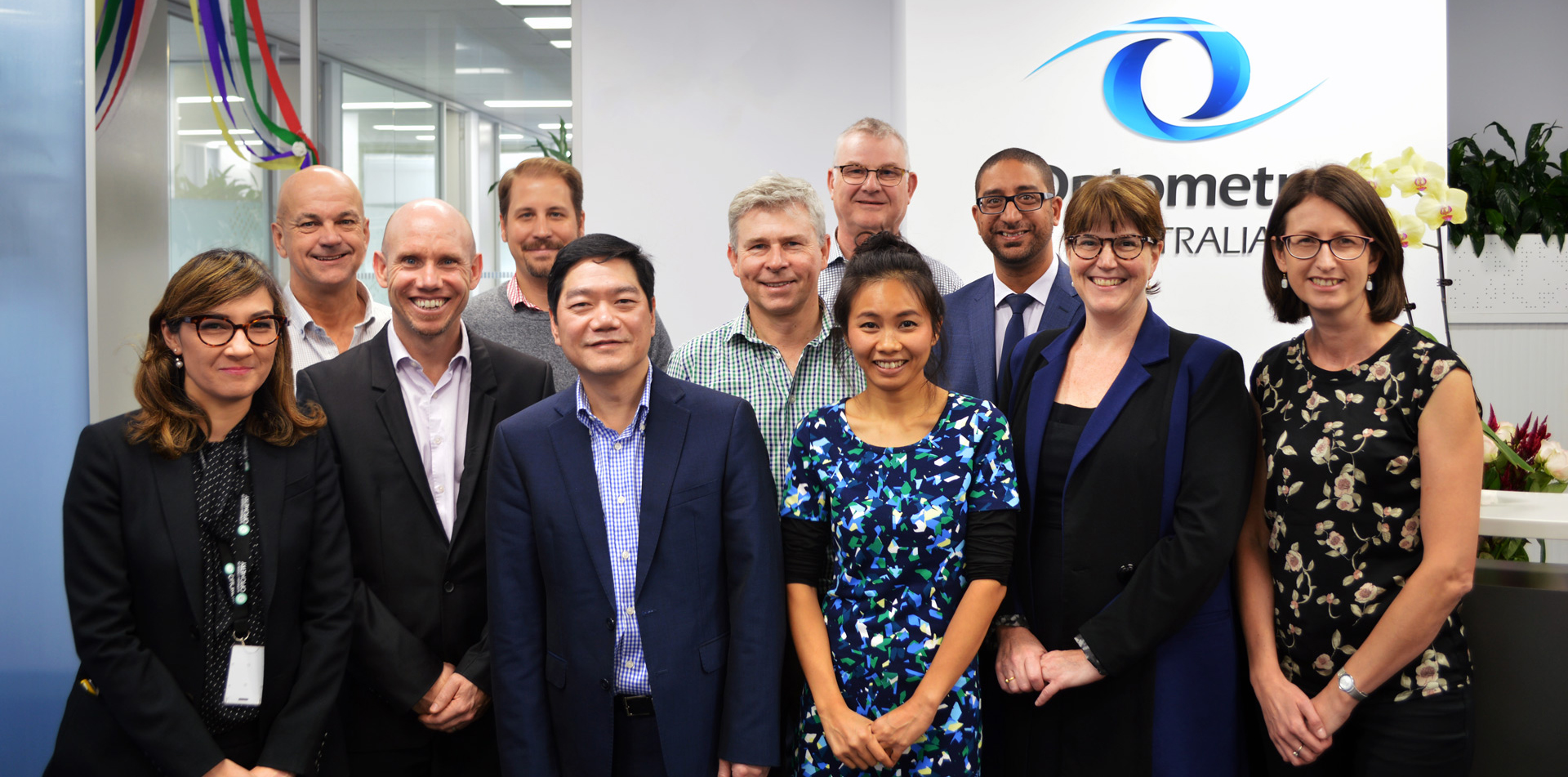 MBS Review Advisory Group (L-R): Michelle Waugh, Garry Fitzpatrick, Jason Holland, Mario Basso, William Trinh, Peter Murphy, Christine Nguyen, Stuart Aitchison, Simon Hanna, Isabelle Jalbert and Paula Katalinic. Not pictured: Paul Graveson.
_____________________________
By Rhiannon Riches
Communications Manager
Optometry Australia's newly formed MBS Review Advisory Group has held its first meeting to develop recommendations of how the Optometrical Schedule of Services should be amended to best meet the eye health needs of the population.
The group met in person in Melbourne on 4 May. Comprising 12 members, the group represents a wide cross section of optometrists, from private practice, academia, corporate groups, and Optometry Australia.
CEO Lyn Brodie indicated after the Federal Budget lock-up on 8 May that there will be news regarding the MBS Review in the coming weeks. Optometry Australia is already proactive in this space with its advisory group.
Professional Development and Clinical Policy Manager, Simon Hanna, said the group members have extensive experience in clinical practice and application of the MBS.
'We put out a call for expressions of interest, and formed the group from those responses, with an emphasis on making sure we had a group that brought experience from different contexts. They are tasked with contemporising the MBS so it works for optometrists and their patients,' he said.
The advisory group will develop a set of recommendations for Optometry Australia to present to the federal government's MBS Review Taskforce.
'The group's first meeting entailed a thorough analysis of the current optometry schedule in its entirety, item by item,' Mr Hanna said.
The current schedule includes 32 optometry items.
'The group is looking at how the items work to meet patients' needs and what needs to be done to contemporise the schedule.
The group is drafting recommendations, based on its first meeting, to review over the course of two subsequent teleconference meetings.
'We're taking into consideration the needs of our members. We'll be prepared for the MBS Review Taskforce when our time comes,' Mr Hanna said.
The most recent addition to the Optometrical Schedule of Services included items enabling optometrist reimbursement for telehealth services and removal of embedded corneal foreign body. Those items were introduced on 1 September 2015.
The latest version of the MBS was released on 2 February 2017.
Filed in category:
Advocacy & government
,
Members & member initiatives
,
National & State initiatives
Tagged as:
Medicare-MBS-PBS