Read time:

1:30min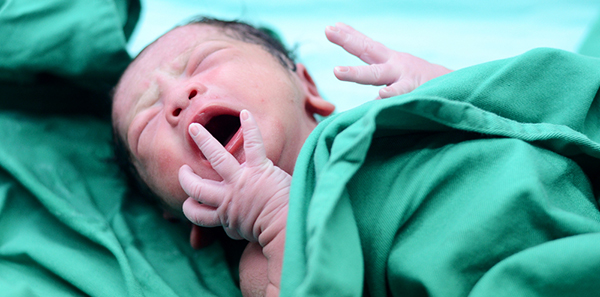 By Helen Carter
Journalist
Full-term babies who weigh less than 2.5 kilograms at birth have retinal blood vessels that are more dilated than full-term babies of normal birth-weight, a small study detailed at NQV shows.
Study co-author, Queensland optometrist and GP, Associate Professor Leo Hartley, said that later in life, these children tended to be more prone to vision-related learning problems and had a higher incidence of refractive errors and other accommodative-vergence problems.
He suggested optometrists ask parents of children at their initial visit about their birth-weight. He noted that most paediatric and behavioural optometrists would be aware of this link.
Professor Hartley and neonatologist Associate Professor Yoga Kandasamy discussed their study at North Queensland Vision in Cairns on 1 July.
The study in 24 full-term babies at Townsville Hospital within one week of their birth revealed the surprise finding of larger arteriole and venule diameters in underweight babies.
'What we found was surprising and counter-intuitive. Instead of having narrower retinal blood vessels than normal birth-weight babies of the same age, these babies had retinal vessels that were dilated compared with their counterparts of normal birth-weight,' Professor Hartley said.
'We hypothesised that because of the head-sparing effect of low birth-weight babies, which leads to reduced circulation to the body and increased circulation via dilated internal carotids to the head to protect the brain, the ophthalmic arteries and hence retinal arteries, which originate from the internal carotids, were probably dilated as well.'
Professor Hartley said research on Professor David Barker's hypothesis had previously confirmed that full-term underweight babies were far more likely to develop when middle-aged cardio-vascular disease, hypertension and diabetes, than normal birth-weight babies. This was because more blood was going to the head to protect the brain, starving the heart, kidneys and vital organs prior to birth.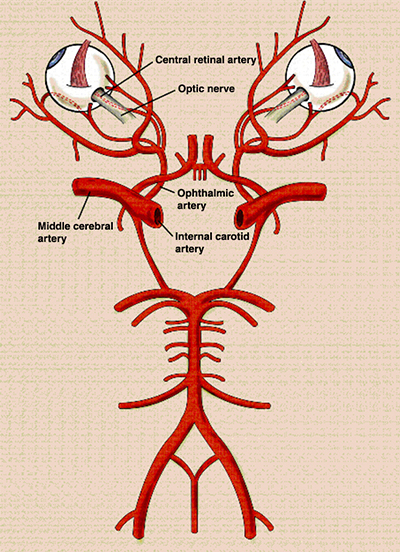 Image: Leo Hartley and Yoga Kandasamy
Narrower vessels as adults
Studies then found that when they became adults, these babies had narrower retinal blood vessels than their normal birth-weight counterparts. This phenomenon had been studied in children as young as six years who were born with low birth-weight.
Professor Hartley said the retinal blood vessels in these children later narrowed but it was unknown when between one week and six years that this occurred.
'At birth, these babies already have reduced renal function because of the head-sparing effect which has shunted blood away from essential vital organs. However, we know that in adult life narrowed, retinal arteries correlate well with reduced renal function and risk of cardiovascular events,' he said.
'Our research adds to the knowledge regarding the aetiology of subsequent renal, hypertensive, diabetic and cardiovascular disease, which develops later in life. We are starting to understand the effect of the foetal environment on the epi-genetics that are programing the foetus to become an adult with the propensity to develop these diseases.'
Filed in category:
CPD, conferences & events
,
National & State initiatives
,
Research & surveys
Tagged as:
Diabetes
,
Other eye diseases