Read time:

1:30min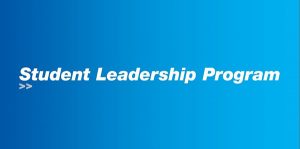 Past participants Jahin Tanvir and Azba Mashood have praised their experience in the Optometry Australia Student Leadership Program.
With applications for the 2022 Student Leadership Program currently open, Jahin and Azba have encouraged their fellow peers to apply, describing their own experience as valuable, insightful and inspiring.
Soon to be running for its fourth consecutive year, the program is designed to provide students with the skills needed to become future leaders within the optometry profession.
Applications for the next intake close on Friday 26 November 2021. Interested students can watch a short video with testimonials from our past participants here.
Past participants praise the Student Leadership Program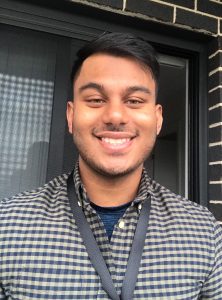 Pictured: Jahin Tanvir
University of Canberra student and one of the 2021 participants, Jahin, said that the Student Leadership Program helped him to understand what type of leader he wanted to become.
'It's brought a lot of clarity to my life, and taught me that leadership is more multi-layered than what I initially perceived it to be. I've learnt that to be a competent and influential leader, it comes down to how we react to situations – with our values in place – rather than the credentials we may have,' he said.
'The program also focused a lot on how we can identify what type of leader we are and how we can adapt to different situations. These conversations aren't something we really explore at university.'
In 2021, Jahin received the Young Canberra Citizen of the Year in Individual Community Service as well as recognition in the 7NEWs Young Achiever awards for NSW & ACT in the community service category. At 20-years-old, he is a policy advisor, TEDx speaker and multicultural youth advocate. He shares his excitement for the future of optometry and what it holds for him and his peers.
'I'm excited about the potential of expansion in optometry. One thing I've learnt from this program especially is that optometry isn't specific to clinical practice. There are so many more opportunities to get involved in the optometry sphere and to advocate for healthcare in general, to expand your role and really learn new skills. This insight really excites me because there's so much potential to what I used to see as a one-dimensional career.'
He praises the program for providing him with a different outlook on optometry and leadership.
'I encourage every student to apply. It was a refreshing experience and a fantastic opportunity to learn about leadership through a different lens – one that is not only valuable to your career as an optometrist but also for your personal and professional growth.'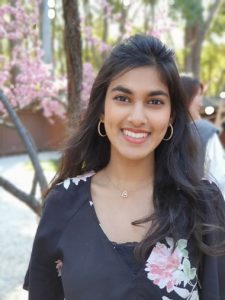 Pictured: Azba Mashood
Fellow participant Azba, a final year student from UNSW, also commends the program for teaching her how to refine her skills and adapt to different situations.
'For me, it invoked critical self-introspection. I learnt that effective leadership involves being balanced across all leadership styles. This program has taught me how to actively seek and implement new strategies to lead an efficient team,' Azba said.
'A particular concept that resonated with me was stepping outside comfort zones in order to achieve desired outcomes.'
As the President of the UNSW Optometry Society, Azba is a firm believer in advocacy, and was awarded the Postgraduate Council Outstanding Ambassador of the Year Award for her efforts in leading her peers through a tough year during the pandemic.
In collaboration with other student leaders across eight optometry schools throughout Australia, Azba was given the opportunity to chair the Optometry Student Society Australia (OSSA). She said that her experience in the Student Leadership Program has helped her with leading her own team.
'As the chair of the OSSA, it was especially difficult for me to navigate unfamiliar territory. Throughout my journey, I have developed my own leadership style and incorporated some of the concepts that I've learnt.
'Our team hosted the successful 2021 National Optometry Student Conference (NOSC), and I created strong interstate ties that I will cherish forever. This program has not only helped me with leading the OSSA but with other leadership positions also.'
Azba added: 'I wholeheartedly recommend it to all students – it's not only an excellent chance to meet like-minded individuals, but also an opportunity for growth and introspection. It inspires you to be an impactful and meticulous leader, and delves deep into both the psychological aspect of leadership and the tangible, hard work that's required. The program highlights what matters.'
How to apply for the 2022 Student Leadership Program
 To apply, draft a brief one-page application that responds to the below questions:
What do you think being a leader means?
What leadership experience have you had?
Why do you think you would benefit from participating in the Optometry Australia Student Leadership Program?
Email your application, along with a brief (100-200 word) written referral from a lecturer or tutor at your university, to Sarah Davies at policy@optometry.org.au.
Applications close Friday 26 November 2021 and successful candidates will be notified in December 2021.
For more information about the 2022 Student Leadership Program, please email Sarah Davies at policy@optometry.org.au.
Filed in category:
General news
,
Members & member initiatives
,
National & State initiatives
Tagged as:
Leadership
,
Students
,
Universities