Read time:

1:30min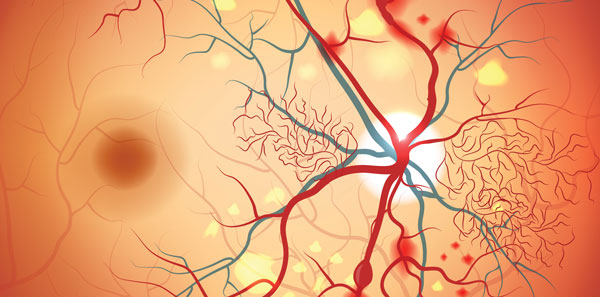 Diabetic retinopathy
____________________________
By Helen Carter
Journalist
Optometry Australia's revised guidelines for diabetic retinopathy topped the list of the most read stories from our website in 2018.
The article appeared in our Pharma magazine.
Other popular stories, which appeared on our news blog, ranged from updates on eye medications to consumer trends, a Medicare rebate for corneal cross-linking, myopia-reducing lenses, My Health Record, Optometry 2040 and Medicare card security.
The top 10 most viewed articles were:
1. Optometry Australia revises guidelines for diabetic retinopathy
The Pharma open access article detailed Optometry Australia's revised guidelines for diabetic retinopathy.
2. Glaucoma and steroid eye-drops added to list
Therapeutically endorsed optometrists have access to two new steroid and glaucoma medications, and more timely access to new scheduled medicines.
3. 2018's top 10 consumer trend
Which consumer trends held sway in 2018 and what emerging forces were shaping consumer behavior.
4. Medicare rebate for corneal cross-linking
Thousands of Australians with keratoconus will benefit from a Medicare rebate of $1,200 for corneal collagen cross-linking as first line treatment to stop disease progression.
5. HOYA launched new 'MyoSmart' lens
HOYA launched a new lens in Hong Kong and China to reduce myopia progression in children and teenagers.
6. First member of public for WA board
In an historic move, Optometry Western Australia appointed a member of the public who is not an optometrist
to its board, Christine Baker, along with two optometrists John Palassis and Andrew Nguyen.
7. My Health Record is expanding
By the year's end, every Australian will have a My Health Record, unless they choose not to. Most of your
patients will have a My Health Record that will include useful health information that can support the
treatment you provide.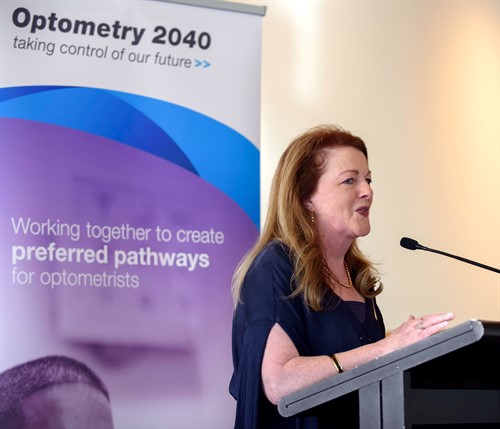 Optometry Australia CEO Lyn Brodie at the December launch of the findings of Optometry 2040
8. Future takes shape with launch of Optometry 2040
In February, Optometry Australia launched a significant new initiative aimed at identifying likely and preferred futures for optometry, optometrists, and community eye health.
9. Updates to Medicare card security will impact optometrists
The Federal Government is rolling out changes to Medicare card security in response to the Independent Review of Health Providers' Access to Medicare Card Numbers report and many relate to the Health Professional Online Services (HPOS) system.
10. Update on atropine, zovirax and dorzolamide
Optometry Australia is recommending optometrists clearly label prescriptions of 0.01% Atropine with 'to be compounded' to avoid confusion in dispensing, Zovirax (Aciclovir) 3% eye ointment 4.5g will cease production and dorzolamide (Trusopt and Trusamide) eye drops for glaucoma will drop in price.
______________________________
Filed in category:
National & State initiatives
Tagged as:
Contact lenses
,
Diabetes
,
Future
,
Glaucoma
,
Marketing
,
Patient management
,
Therapeutics