Read time:

1:30min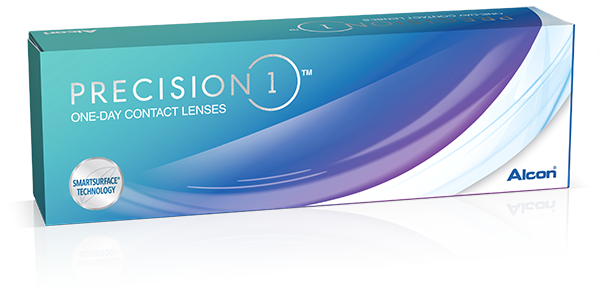 By Helen Carter
Journalist
Alcon hopes the launch of its PRECISION1 daily disposable contact lenses in Australia and New Zealand will help boost the number of young people wearing this form of vision correction.
It says the contact lenses are designed for first-time wearers and those new to daily disposable lenses and they feature innovations in lens material, surface chemistry and manufacturing to help visual acuity, comfort and handling.
Alcon states: 'PRECISION1 is the only contact lens with SMARTSURFACE technology – a microthin, high-performance layer of moisture on the lens surface which exceeds 80 per cent water and is designed to enhance vision and make the lens comfortable to wear throughout the day.'
In an in-vitro study, the lenses delivered superior lens surface moisture breakup time compared to other leading brands, and in a clinical trial, patients rated PRECISION1 nine out of 10 for vision, comfort and handling.
Recognising that first time wearers often need additional support after the first fitting by an optometrist, Alcon also launched a first of its kind patient support program with its optometrist partners to encourage more consumers to trial lenses.
The 'Great Big PRECISION1' Try On features a 30-day free trial, a retail and digital education plan including videos, questions and answers and a virtual consultant, and initiatives to support optometrists.
Alcon says that despite a high level of interest, the use of contact lenses in Australia and New Zealand remains low and studies show that 22 per cent of new contact lens wearers drop out within the first year and of those, 70 per cent discontinue use within the first six months.
It designed PRECISION1 to tackle the most common reasons for discontinuing contact lens wear which are related to vision, discomfort and handling problems.
Sydney optometrist Dr Mark Koszek said: 'I believe PRECISION1 lenses are an ideal first lens as they provide excellent vision, superb comfort and are designed to be easy to put in and take out. Frequently, patients struggle with contact lenses in the first few weeks so the excellent support program from Alcon along with my professional guidance will go a long way to help people gain confidence with the lenses.'
Filed in category:
Patient care & management
Tagged as:
Contact lenses