Read time:

1:30min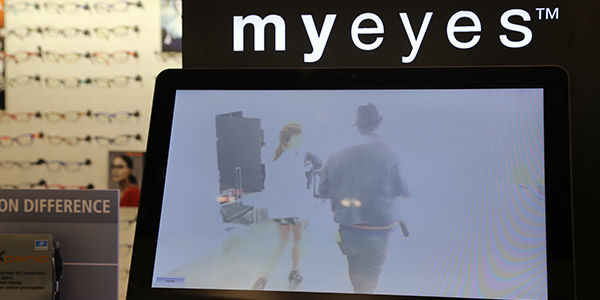 By Helen Carter
Journalist
Melbourne optometrist Jim Papas is offering Optometry Australia members a free three-month trial of the unique myeyes®  software platform that he developed.
myeyes® showcases to patients the services and products that each practice offers. It is a platform which revolutionises the dispensing process and assists front of house staff with managing the patient experience from pre-visit booking through to enhanced dispensing options and sales.
Branded as myeyes® – custom eyewear designed by you, the award-winning software provides simple visual explanations of lens add-on benefits and options. It puts the patient in the driver's seat, showing them on a screen in a kiosk what you offer and letting them choose what they want, so dispensing staff can advise rather than do a 'hard sell.'
Melbourne optometrist Jim Papas, who developed the program initially for his own practices, said it had been proven to increase sales in optometry practices with excellent return on investment.
Increases add on sales and google ratings
'Analyses of practices in Australia and New Zealand that use the system reveal myeyes® leads to store sale increases of five to 15 per cent adding $50,000 to $150,000 worth of added value spectacle lens sales on average to a $1 million store per year,' he said.
'Add on sales are generally low, myeyes® increases add in sales which normally get forgotten in the dispensing process. Second pair rates can also be low but myeyes® improves second pair rates to 20-25 per cent, and also improves second pair upgrades in frames and lens value.
'By involving the consumer in its consumer centric design, myeyes® changes the sales mix to standard lenses 1.5 index (30 per cent) and higher value index lenses (70 per cent) and 80 per cent premium progressive designs which is significantly different from the current Australian average of 70 per cent 1.5 index standard lenses and 30 per cent hi index lenses. This is even in lower socio-economic areas using non technically trained staff.
'myeyes® makes the selling process more consultative, interactive, visual and is based more on customer needs and requirements. This is all driven by consumers choosing these products due to the personalised approach, engagement and understanding how it will benefit their vision leading to improved visual outcomes. Consumers are able to understand the benefits of how improved technology can assist their visual needs and consumers make decisions based on their requirements and not on price reducing quotes or prescriptions being taken.'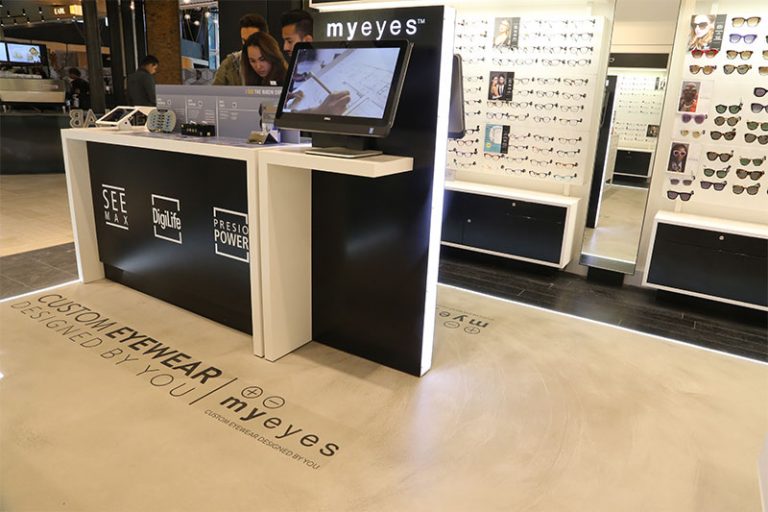 How it works
myeyes® is SAAS (software as a service) and works via a browser. Staff log in to applications using the browser and use it in conjunction with the patient, there is no software to instal or maintain and it can work on any device independent of the type or operating system.
It works as a plugin integrated into the practices' existing practice management systems to enhance and work with these systems to provide enhanced capabilities. The platform is highly customisable to individual practices, stores and brands and staff can make additions or deletions depending on what is on offer.
They can carry a mobile tablet or use a laptop or computer in a kiosk to show patients what the practice has to offer.
'By showing them a video, patients can see the benefits of, for example, night driving glasses or anti-reflective technology, it authenticates what they add on, showing the benefits of these extras, two for one offers, free pair, how much they save etc,' he said.
'This sells benefits to the patients; staff don't have to do the 'selling' of the product – the patient sees the benefits and asks for the add-on and chooses the higher value product themselves.'
The algorithm driven innovative eyecare platform of applications supports eyecare stores across the patient journey and helps practices maximise traffic, engagement, conversion and shift eye care from being provider centric to consumer centric.
Differentiates products and services
It assists practices to differentiate their products and services, educating and involving consumers in the decision-making process, and helping them make informed choices resulting in improved outcomes and treatment plans.
The platform delivers a consistent repeatable consumer experience independent of individual staff capabilities to best practice standards. It standardises dispensing with the high dispensing standard being the same regardless of dispenser. This ensures best practice and compliance, that best sales practice is maintained across multiple sites, and increases sales closure rates and customer retention by an average 17 per cent.
Staff can be trained online in eight weeks versus up to 18 months on the job, and trained more efficiently with improved outcomes and fewer errors, providing increased efficiency, reduced operational costs and increased sales driven by consumers self-selecting added value products.
Related cost savings in wages and improved productivity are about $3,500 per employee and savings of $45,000 per store.
Other benefits include increased staff productivity, reducing dispenser time spent from 35 – 40 minutes per customer to 20 minutes, speeding up ordering and reducing ordering errors.
'myeyes® does all the technical algorithms in ordering, cut outs, stock and grind, semi rimless so even someone with no optometry experience can do 90 per cent of scripts,' Mr Papas said. 'It calculates stock and grind prices and different types of lens pricing incorporating lens design, coating, and material.
There is often a gap in sales between training implementation and compliance when new products are introduced resulting in variable sales uptake and capabilities but with myeyes®, new products can be introduced quickly, ensuring staff product knowledge and sales increase from day one.'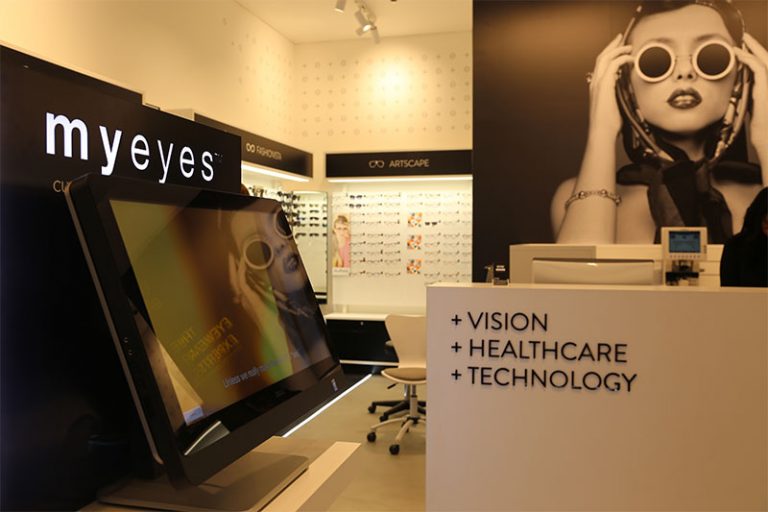 14 modules
Fourteen modules are classified into four groupings: customer experience/optical dispenser; clinical; management and treatments.
The VisionFit® module, for example, explains eye conditions with videos showing what vision might look like through the eyes of a patient who has AMD, glaucoma, diabetic retinopathy or myopia. Patients are also emailed fact sheets and video links.
This provides good incentive for people to have regular eye examinations and explains why eye examination using different pieces of equipment which might incur a fee is important. For patients with these conditions, it is an incentive to keep being monitored regularly and comply with treatment.
'Sometimes, for example with dry eye, patients receive so much information in a consultation from the optometrist talking, they can't remember much of what is said so myeyes® also provides a report and summary of their exam to their phone, which is a record of the examination,' Mr Papas said.
This improves patient understanding, compliance and visual outcomes.
The software is continually being updated. The latest feature added is Visual Fields and perimetry using advanced leading-edge technology in collaboration with Glance Optical and Melbourne Rapid Fields. This is a world first where practices can now offer one to two minute screening to all their patients using their existing tablets or computers as part of their pre-test and identify visual field defects which may otherwise go undetected.
The program costs $20 to $50 a month to subscribe depending on which modules are adopted, but Mr Papas said it would more than pay for itself by selling any of the following in one month – an extra pair of glasses, increasing second pair sales, an increased add on sale or retaining one patient.
Do you want fries with that?
'For a McDonalds analogy, the system basically asks, do you want fries with that?' Mr Papas said. 'Because it's a more personalised experience, patients end up choosing higher valued products and add-ons they self-select because they understand and can see the benefits. The sales professional is viewed as guiding and assisting them to choose the most appropriate product and consumers do not feel they are being sold to.
Another advantage is improving search engine optimisation (SEO) on Google and boosting Google and Facebook five-star reviews to double or triple figures, both of which attract new patients.
Other features include Spexy® facial analysis where people can upload their photo or take a picture via the web cam of the device used to see what frames suit their facial shape, skin, eyes, and hair.
Who is it for?
The team
The software is for practice staff, optometrists, dispensers and support staff to save them time, improve efficiencies and deliver an interactive, engaged repeatable customer experience helping consumers make informed choices as opposed to selling them products and treatments.
Practice owners
Assists in differentiating service and products on offer and delivers a consistent repeatable personalised customer experience providing brand value, reputation, and word of mouth referrals.
Patients
Patients are more educated, informed and understand the choices which are available to them. Feedback has been that patients feel they are being helped according to their needs as opposed to being sold to. This results in the selection of higher added value products driven by the consumer self-selecting these products and providing improved visual outcomes.
Great feedback
Feedback is positive.
Optometrist owners say myeyes®:
Provides personalised customer experience, educating and giving confidence in their choice
Speeds up ordering by 150 per cent
Reduces errors
Results in higher average spend
Improves workflow
Support staff claim it is:
Easy and quick to use
Saves time demonstrating differences
They are consulting versus selling
It helps consumers understand choices
It gives them structure for conversations
Helps them understand customers' needs
Enables consumers to make informed choices
Patients choose more added value lenses as they understand the differences
Consumers say it:
Gives them choice they were not aware of before
Is an easy way to better understand lenses
I now know what I'm paying for
The salesperson has helped me choose what I need
It helps me choose what's right for me
 Why did myeyes® begin?
'myeyes® began trying to solve an existing business problem when I was running six practices,' Mr Papas said. 'Unemployment went to 4.2 per cent and the average stay in a job at the time was 14 months. There were no available trained dispensers, and it took 18 months to train staff to be fully productive.
'We hired a developer and when we started seeing great results, we realised the issues we faced were not unique but were global. It has now extended to an entire platform of modules to assist practices manage their patients' eyecare journey, enabling them to become more consumer centric in an innovative way.'
A Federal Government Accelerated Commercialisation Grant gave access to advice and networks which assisted in accelerating the software. There has been interest from various countries overseas and the software has received several Australian retail and innovation awards.
A joint venture company in China has been established with the aim of expanding commercially into that market following interest and identified demand in the unique way myeyes® technology will solve many issues facing optical practices in China.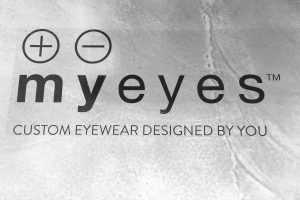 Member offer
myeyes® is offering two deals to Optometry Australia members: an extension of three months on the free starter plan and a special member offer of the Setup fee being waived on sign up, saving $150 to $250 based on the plan chosen – engage, clinic or Pro+Saver. The offer begins today, October 27, 2020 and ends November 30, 2020. To claim go to to myeyes® Optometry Australia offer using this link. Use the code OAmyeyes plus your Optometry Australia member number on registration to redeem the offer.
The platform also sends new patients an SMS link before they come in so they can fill in details. This saves time and reduces time patients check in, freeing up the reception desk and allowing more time to browse, important in the time of COVID. COVID triage questions have also been added, important for contact tracing.
Filed in category:
Patient care & management
,
Practice equipment
Tagged as:
Member services
,
Patient management
,
Practice equipment