Read time:

1:30min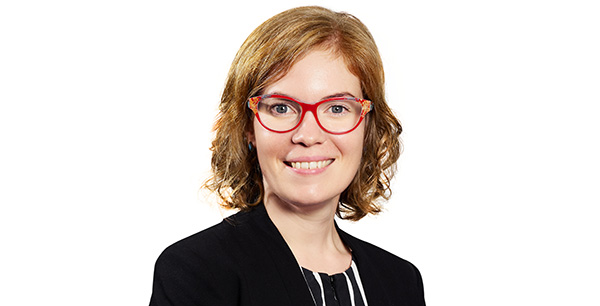 By Helen Carter
Journalist
Optometrist Dr Kate Gifford believes myopia control is 'wholly optometry' and is hoping her talks at an upcoming conference will help lead to a further shift in prescribing patterns.
She said evidence showed that nearly half of the time, Australian optometrists were still prescribing single vision spectacles or contact lenses for progressing myopes, despite not being an evidence-based practice to control myopia.
Dr Gifford, a Brisbane optometrist with a special interest in myopia control, is among six experts who will discuss the topic at Optometry NSW/ACT's Canberra Conference Myopia Primer on 14 October. Topics will include latest research in the field, atropine versus orthokeratology versus multifocals and the practice and business of myopia management.
Husband and wife optometrist team Drs Paul and Kate Gifford created the website Myopia Profile to educate optometrists in managing childhood myopia. Kate also runs a closed practitioner discussion Facebook Group called Myopia Profile which has almost 4,000 members from over 30 countries, including about 1,000 Australian members.
'With more than over 40,000 engagements per month, we can see that optometrists in Australia and around the world are interested in understanding best practice myopia management, and most enjoy discussing clinical cases and the latest research especially in contact lens options,' she said.
'How much this is translating to practice, though, is unknown.'
Only half prescribing for myopia control
Dr Gifford said Professor James Wolffsohn's 2015 survey of myopia management attitudes and strategies showed that Australian optometrists are leading the curve slightly when it comes to orthokeratology prescribing to progressing myopes.
'But it found that almost half of the time, a progressing myope is still prescribed single vision spectacles or contact lenses, which in most cases simply isn't evidence-based practice anymore,' she said.
'It's my hope that with all of the activity in this arena, including the Brien Holden Vision Institute Myopia management course, its inaugural Myopia Awareness Week in May, a recent weekend seminar on myopia run by the University of Melbourne, and our Myopia Profile website and Facebook group, a new survey would reveal a significant shift in these prescribing patterns.' 
What will optometrists learn at the Canberra myopia primer?
Dr Gifford will give three lectures at the conference.
Her talk – reviewing multifocal options – will explain when multifocal glasses or soft contact lenses are appropriate for myopia control, discuss the evidence behind these strategies, pros and cons compared to Ortho-K or atropine, and give tips for clinical practice.
'Due to research evidence, ease of fitting and availability, the future of widespread clinical myopia control resides with multifocal soft contact lenses,' she said. 'Options are available now and more are on the horizon.
'Multifocal spectacles are also an option for some patients. I will describe how they work, and for whom they're best suited and incorporate scientific evidence and clinical cases.
'Optometrists will gain an understanding of the scientific basis of multifocal spectacle and contact lens options for myopia control, appreciation of patient selection pathways for both options and consideration of patient specific factors in prescribing decisions.'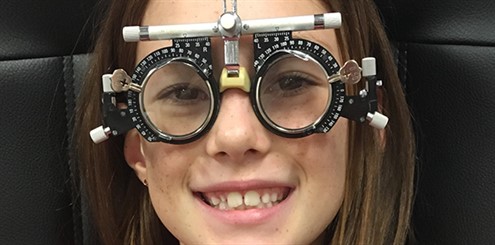 Atropine the 'hero'?
Her talk on atropine will be a practical guide to introducing atropine into clinical practice and include where to obtain drops, dosages, how to measure effectiveness of treatment, washout periods and billing tips.
'Atropine appears to be the hero of myopia management but does one drop rule them all?' she will ask.
'The research and unanswered questions will be combined with clinical experience and practical feedback from Australia and across the world to help the practitioner understand how, when and for who to prescribe atropine in the paediatric myopic population.
'Optometrists will gain an understanding of practical and clinical aspects of atropine prescribing, the scientific basis of its use for paediatric myopia management, consideration of atropine concentration and dosage schedules in view of scientific evidence and practical experience.'
Setting up a myopia practice
Her final lecture will provide management tips on how to set up a practice for myopia control and stay profitable.
'Best practice management of progressive paediatric myopia is a growing area of clinical practice, supported by a recent increase in scientific understanding and prescribing developments by industry,' Dr Gifford said.
'Attendees will understand how to put it into practice from clinical decision trees to practical aspects of paediatric contact lens fitting to billing structures.
'They will understand the full picture of myopia management from a clinical practice perspective, appreciate practical aspects of patient selection for specific management pathways and consider business aspects of managing myopia patients, including suggested consultation and billing structures.'
Landmark guidelines coming
Dr Gifford said the International Myopia Institute, a collaboration of more than 80 academics and clinician-scientists from across the world, planned to publish a landmark resource for practitioners by the end of the year.
It is working on seven white papers on myopia, from genetics to interventions, ethics and clinical management guidelines.
Dr Gifford, the chair and lead author of the institute's Clinical Management Guidelines committee, said they hoped these reports, to be published as open access articles in Investigative Ophthalmology and Visual Science, would have as much impact on understanding and awareness as the TFOS Dry Eye Workshop reports did for dry eye.
'The late Brien Holden said that optometry should be at the frontline of the myopia battle,' she said.
'There is nothing more wholly fitting the skills of optometry than a condition which the evidence indicates can be successfully managed with judicious optical prescribing – spectacles and contact lenses – along with therapeutic treatments when required.
'The increasing engagement of optometrists in Australia with myopia management, with each other and with colleagues across the world, tells me that myopia management will continue to be an important topic for our profession into the future.'
Canberra Conference Myopia Primer at Gandel Hall, National Gallery of Australia offers 16.5 CPD points including 4.5 therapeutic points.
OA members: Register 
Non-OA members: Register 
Filed in category:
Patient care & management
Tagged as:
Myopia
,
Patient management