Read time:

1:30min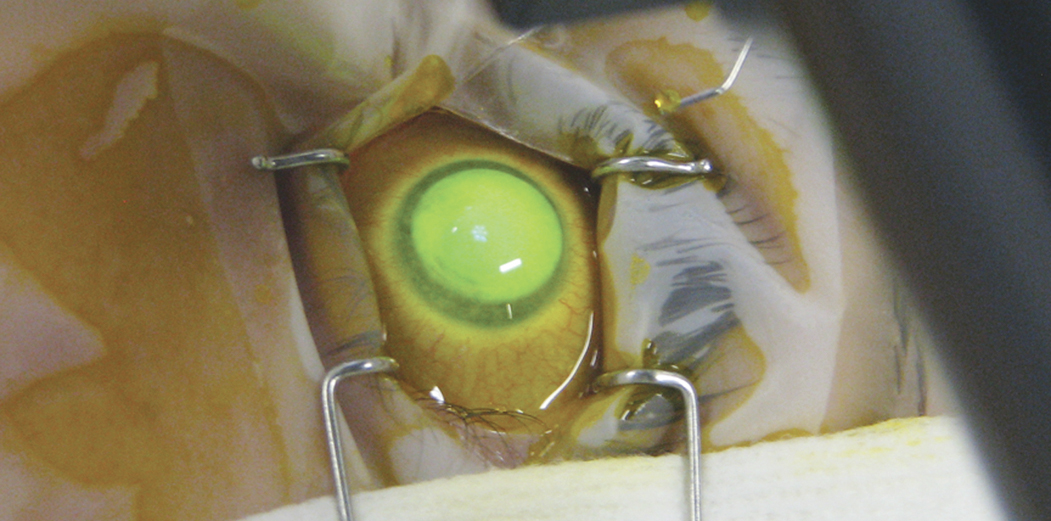 Ultraviolet light source irradiating the cornea soaked with riboflavin
Image: Clin Exp Optom 2013; 96: 155-164
_____________________________
By Helen Carter
Journalist
Thousands of Australians with keratoconus will benefit from a Medicare rebate of $1,200 for corneal collagen cross-linking as first line treatment to stop disease progression.
The Department of Health has confirmed with the Royal Australian and New Zealand College of Ophthalmologists (RANZCO) that a Medicare Benefits Schedule item will be available from 1 May 2018.
The decision follows years of lobbying by RANZCO, its affiliated Australian and New Zealand Cornea Society, and patient support association, Keratoconus Australia.
'Cost of the procedure varies but it is generally up to $2,000, and the rebate will be for $1,200,' chair of the Australian and New Zealand Cornea Society Professor Gerard Sutton told Optometry Australia.
'The MBS item is for cross-linking as first line treatment for progressive keratoconus only – it is not an alternative to glasses or contact lenses. It is to stop progression.'
Professor Sutton said there would be no out of pocket costs for public patients but private health insurance funds were yet to make a statement on their funding position.
He believed that thousands of Australians had undergone the procedure, with approximately 300 to 500 patients undergoing it annually.
Professor Sutton did not expect the decision would necessarily increase the number of patients undergoing the procedure, but it would make it less expensive for them.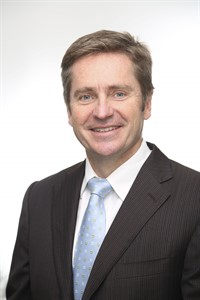 Professor Gerard Sutton
Alternative to corneal transplant
He said the rebate would "make this important treatment available for people who were previously unable to access it due to cost and availability" and it was likely that patients who underwent timely cross-linking could avoid corneal transplantation.
'This is an important step that brings an innovative and effective treatment option to the many people living with the effects of keratoconus in Australia,' Professor Sutton said in a media release.
'From 1 May these people will have available to them a less invasive option that could mitigate the need for a full corneal transplant that can either stop or slow down the progression of this visually impairing condition.
'This is a hugely positive and very welcome change.'
RANZCO president Dr Mark Daniell said RANZCO endorsed the federal government's initiative in recognising the importance of cross-linking for the prevention of the sight threatening disease, and in providing financial support for patients suffering from progressive keratoconus.
The procedure involves ophthalmologists soaking the cornea with riboflavin (vitamin B2) drops and dextran then exposing this to ultra violet light to increase intermolecular bonds between collagen fibres and stiffen the cornea, reducing the risk of progression to ectasia.
Keratoconus Australia also welcomed the decision.
'We supported the application and lobbied for it,' president Larry Kornhauser told Optometry Australia.
'We believe anecdotally from patients that they were going to take out loans to finance the operation but we cannot confirm if this actually occurred. What we do know is that we referred many patients and families to the clinics performing free cross-linking in Sydney and Melbourne where patients went on often long waiting lists.'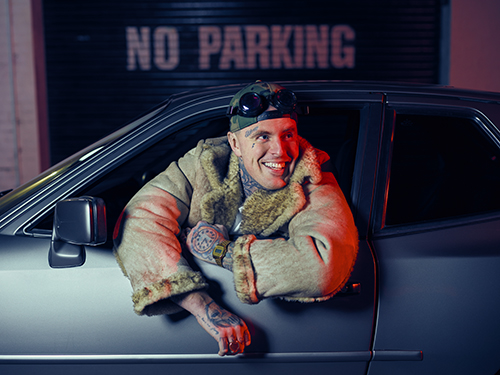 Melbourne rapper 360 has keratoconus and has undergone cross-linking.
Photo, Kane Hibberd.
Keratoconus patient, Melbourne rapper and hip hop artist 360 underwent cross-linking in one eye and a corneal transplant in the other in a bid to fight the disease and stop its progression. He has even included lyrics about his experience in his songs. Read his story in Optometry Australia's consumer eye health website, Good vision for life.
_____________________________
Filed in category:
Patient care & management
Tagged as:
Medicare-MBS-PBS
,
Patient management