Read time:

1:30min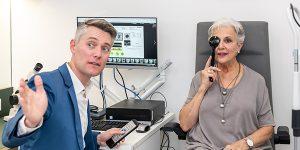 The Entry-level Competency Standards for Optometry in Australia identify the knowledge, skills and attributes that are needed for an optometrist to practise safely and competently. This set of competencies is the sixth generation of the Entry-level Competency Standards for Optometry since they were first published in 1993.
The competency standards have been developed by Optometry Australia and overseen by a steering committee with representation from Optometry Australia, Australian optometry schools, optometrists, consumers, and Dispensing Options Board (New Zealand), New Zealand Association of Optometrists and the Optometry Council of Australia and New Zealand. The steering committee provided guidance in the process of development, content and guidance for assessment of consultation feedback.
Competency standards open for public consultation until close of business, Wednesday 16 November, 2022
Your views on the Entry-Level Competency Standards for Optometry 2022 are welcome. Optometry Australia has today released the standards for public consultation, inviting practitioners, members of the community, employers, education providers and other stakeholders to provide feedback on the competency standards.
We have published a consultation paper that includes an overview of the review, proposed changes to the standards and questions that may help frame your feedback.
Submissions can be emailed to policy@optometry.org.au or submitted via post at:
Optometry Australia, PO Box 1037, South Melbourne, Victoria, 3205 Australia
If you wish to make a submission, please provide it in writing by Wednesday 16 November 2022. Submissions received after this date may not be considered.
The consultation paper is available here.
Filed in category:
Patient care & management
Tagged as:
Entry-level Competency Standards for Optometry