Read time:

1:0min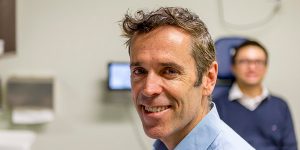 By Optometry Australia and Taryn Black, Diabetes Australia
After adding Luxottica Retail ANZ's network of practices to the KeepSight network, Diabetes Australia CEO Professor Greg Johnson expects the program to significantly expand its registrations in the coming year.
'We now have around 60% of Australian optometry practices currently participating in KeepSight,' Mr Johnson said.
'By partnering with Luxottica it will be much easier for many more optometrists to support the hundreds of thousands of Australians with diabetes who are not currently getting regular eye checks'.
Since launching two years ago KeepSight has registered 150,000 people with diabetes to receive a reminder when their annual eye check is due. According to Diabetes Australia, the vast majority of these people were registered by their optometrist.
'I am very excited about KeepSight and its potential,' Director of Eye Care and Community at Luxottica Retail ANZ, Peter Murphy said. 'We've already seen the results of this program, and we are very happy to be partners of Diabetes Australia on this journey'.
The next step for KeepSight will be improving its integration with common practise management software in order to make registering patients easier for optometrists.
'The new software integrations are similar to the ones currently in place with Specsavers and Luxottica Retail ANZ,'  Greg Johnson explained. 'They will be available to all optometrists helping to ensure KeepSight is a whole of sector system for preventing diabetes-related vision loss'.
Optometry Australia CEO, Lyn Brodie encouraged all Australian optometrists to participate in the program.
'We expect optometrists to deliver thousands of extra comprehensive eye examinations for people with diabetes as part of KeepSight. It is an extremely valuable community initiative that confirms optometrists' role in the management of eye health issues associated with diabetes.
'We have the chance to be involved in an unprecedented opportunity to end preventable diabetes-related blindness within a generation and this is why I hope all optometrists will participate'.
With optometrists playing an increased role in helping people with diabetes manage their condition, keeping up to date with the latest research on the condition is crucial. The July issue of Optometry Connection (6 clinical hours of CPD) features the latest updates on KeepSight, as well articles on all aspects of how diabetes relates to ocular health. The issue is now available online and will be shortly delivered to member's mailboxes.
We also invite members to attend our webcast on Tuesday 20 July 2021 on diabetes-related eye disease (1.5T). Register here.
To find out more about KeepSight visit www.keepsight.org.au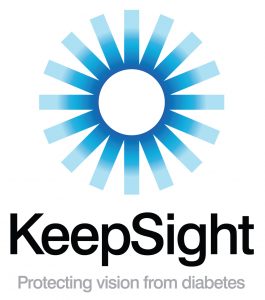 Filed in category:
Patient care & management
,
Scope of practice
Tagged as:
Diabetes
,
KeepSight
,
Patient management
,
Scope of practice