Read time:

1:30min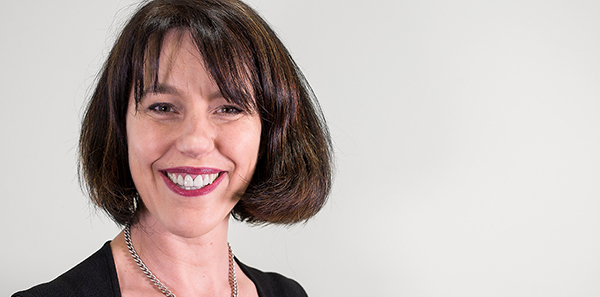 Brisbane optometrist Julie Newport will be speaking at AVC
_____________________________
By Helen Carter
Journalist
Brisbane optometrist Julie Newport will detail a new discovery at AVC next month and reveal how probiotics have helped many of her dry eye patients.
Ms Newport, who is therapeutically endorsed and has a special interest in treating dry eye patients, came across the discovery by accident and has since used it to help dozens of people with the condition.
'Dozens of my patients have now used probiotics and it seems to be very helpful,' she told Optometry Australia. 'It does seem to help a lot of my dry eye patients but I suggest they use it for at least eight weeks to determine if it is going to work for them.'
When speaking at Optometry Queensland/Northern Territory's major conference, Australian Vision Convention in Brisbane from April 7 to 8, Ms Newport will suggest optometrists advise their dry eye patients to consider taking probiotics.
'I see a lot of dry eye patients and some are more challenging than others,' she said. 'Recently I had one patient where I was beating my head against the wall and trying everything for months to make her eyes more comfortable. I even referred her for IPL (intense pulsed light).
'The patient moved cities and later emailed me to say she had started probiotics and it had made a huge difference to her eyes.
'The next patient I saw was experiencing very dry eyes from taking the acne drug Roaccutane and I suggested that probiotics may help. She was a dietitian and she recommended a very good one, Life Space double strength probiotic, and began taking it.'
Ms Newport said probiotics also alleviated the problem for this patient so after investigating further, she began recommending probiotics to many of her dry eye patients.
'It dove-tailed nicely with omega-3 as I also frequently suggest patients take omega-3 fish oil capsules,' she said.
'It seems to work better when attention is paid to the gut microbiome – flora in the gut. Fleshing out the large intestine with better bacteria species and a more diverse flora improves absorption of nutrients and is anti-inflammatory.'
Ms Newport began doing background research and reading and said while she found no studies on probiotics and dry eye, research on what could be done to address the gut microbiome was an emerging area.
She said studies were indicating a direct inflammatory pathway from the gut along the vagus nerve to the brain. Other pathways also cause gut inflammation to have an influence on how inflamed other parts of the body become, and this includes the eyes.
Research had found possible links via this pathway from the gut microbiome to anxiety, depression and Parkinson's disease.
Ms Newport believed it was possible that the probiotic was doing more for aiding dry eye than the fish oil.
Holistic treatment
'I use different approaches for each patient as each case is individual.  I think that there may be such a thing as a holistic optometrist emerging, and I'm wondering if I'm one!' she said.
'Some require lubricating drops and some need a short course of steroids or other treatment depending on severity.
'For some patients who just have eyes that are a bit sore or dry at the end of the day after being on the computer, it may be enough to recommend drops and spray.
'But for those people with more severe cases whose eyes are a mess, a variety of treatments are needed. If they have blepharitis and scarring around the eyelashes, probiotics alone will not be enough but they can use them as an adjunct to other treatment.'
Ms Newport said the trillions of bacteria in the gut extracted energy from food, produced amino acids, proteins and vitamins, and dampened inflammation. There were good and bad bacteria, and having a better variety of good bacteria in the large intestine had health benefits including improved immune and hormone systems.
But allowing bad bacteria to get out of control could lead to inflammation in the gut, and the resultant leaky gut syndrome could enable bacterial toxins, and bacteria themselves, to leak into the bloodstream and circulate around the body.
Probiotics seemed to help by dampening the inflammation in dry eye, she said.
Ironically some dry eye patients are referred to GPs to receive the antibiotic doxycycline as it has an anti-inflammatory effect.
'But are we as optometrists doing the right thing by referring them for this antibiotic because doxycycline can kill off some of the beneficial gut bacteria, causing side effects that include nausea and thrush?' she asked.
Advice for optometrists
Ms Newport will tell AVC that optometrists do not have to be experts in the gut microbiome or microbiologists but it was useful for them to know about it and this emerging field.
'I think they could tell their dry eye patients that it is a good idea to consider taking probiotics,' she said. 'They could suggest taking them for eight weeks initially, and see the patient four weeks after starting them to see how it's going.
'They could also refer patients to a local dietitian who specialises in the microbiome and perhaps get to know which dietitians are in the area and call and have a chat to them about it.'
Ms Newport, who this year celebrates 25 years in her Brisbane practice, is speaking at AVC on the topic 'Gut flora and the eyes, why we should be paying more attention.'
AVC will be at Brisbane Convention and Exhibition Centre from 7-8 April. Optometry QLD/NT's major conference offers clinical and interactive workshops, lectures and seminars from industry leaders, new industry exhibitors and sponsors, networking, social events and the AVC dinner.
The AVC dinner will be held at the prestigious Gallery of Modern Art (GOMA) and will be a night of amazing food, live entertainment and networking. Head to GOMA after dark and enjoy a night like no other.
AVC also offers free child-minding services, complimentary voluntary lecture assessment for further CPD, a dispenser program held by major industry organisations and more than 40 CPD points offered.
Filed in category:
Patient care & management
Tagged as:
Dry eye
,
Patient management