Update on 29.09.2020
Information regarding face masks for general consulting in non-COVID suspicious patients has been conflicting, confusing and changes frequently. Following is some of the most recent information to be used as a guide for you to make decisions in your practice. Depending on your practice location, your operating state and your personal circumstances this should be considered on a case-by-case basis. For the most up to date Australian information look at the Department of Health website.
On Friday 24 July 2020 the Secretary of NSW Health, Elizabeth Koff released a statement to advise all health workers in New South Wales to wear surgical masks if they are within 1.5m of a patient.  Patients are also required to wear a mask where possible, although children 12 years and under do not need to wear a mask. NSW Health has clarified that while this advice applies to all optometrists, at this stage it is not a legally enforceable directive for members in the private sector.
For the public, NSW Health recommends wearing a face mask where is it "hard to maintain physical distancing… Wearing a mask in any of these settings is not mandatory but is highly recommended."
For up to date information from NSW health see this link.
They have also advised that if a surgical mask is able to be worn without pulling it down or removing it, it can be worn for up to four hours, (but should be replaced earlier if it becomes damp). As cloth masks vary in quality and effectiveness (and are typically not fluid resistant), these are not advised for practitioners in a healthcare setting. Further guidance on use of masks in NSW is available here.
NSW Health has determined that given the current context of community transmission, they are escalating advice to cover 'moderate risk' of transmission according to the COVID-19 Infection Prevention and Control Response and Escalation Framework and poster. The suggest the following algorithm for recommending PPE in Allied Health Procedures.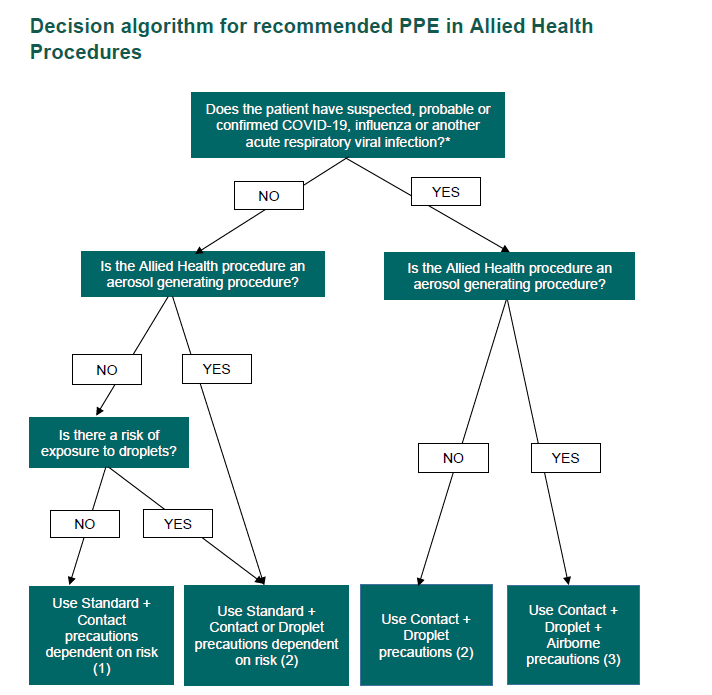 Optometry NSW/ACT has some information about COVID-19 available for members on their page.
Need more information?
If you require further COVID-19 clarification or advice, please don't hesitate to contact the Optometry Australia Optometry Advisor Helpdesk on 03 9668 8500 or at national@optometry.org.au
You might be interested in
The Australian College of Optometry has bestowed its most prestigious award, Honorary Life Membership on country Victorian optometrist Bryan Fuller.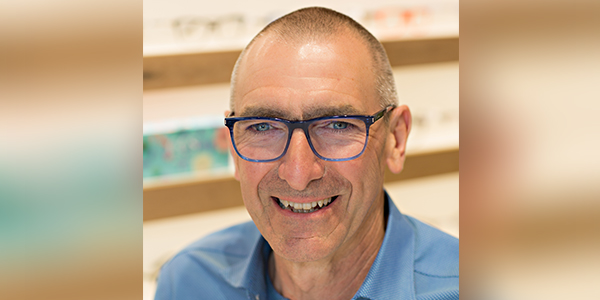 View
Coronavirus restrictions on optometrists practising and practices opening led to 629,696 fewer total consultations in 2019-2020 than in 2018-2019.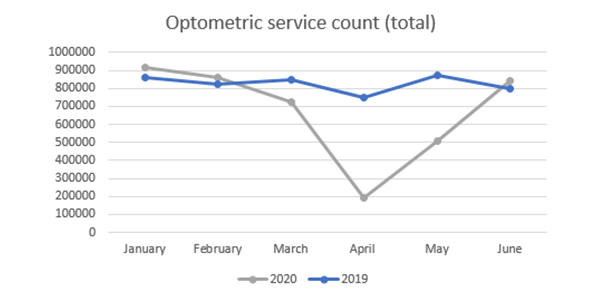 View
This simple directory will highlight a range of businesses you would already be familiar with and who we know will continue to provide you with excellent service and value.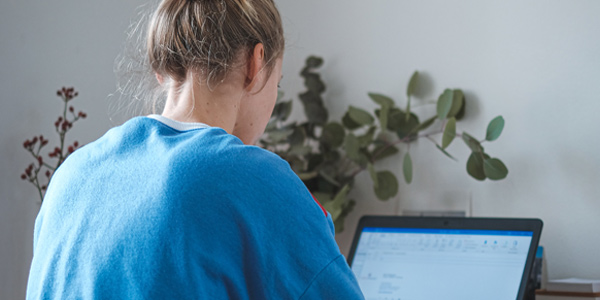 View