Log in to access the full 2019 Presidential Address from Luke Cahill, as well as the 2019 Financial Report.
Starting Out – a resource for optometrists beginning their careers in Australia.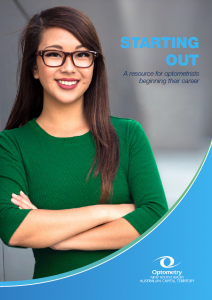 Are you just starting work as an optometrist in NSW or ACT? If so, you'll love our eBook, which we've put together to support you step-by-step through the transition into your new career.
This eBook covers the 7 crucial steps to gaining registration, setting up a Medicare provider number and PBS prescriber number etc. Available to download free for members. Log in to access content.
The FIRST 90 DAYS – a resource for early career optometrists.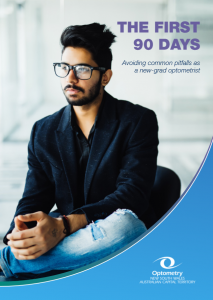 Are you a recent grad and feeling a little overwhelmed? If so, this resource is just what you need!
Discover how to build confidence and rapport with your patients as well as how to avoid the common pitfalls of being an early career optometrist – from common prescribing errors to clinical record keeping.  Log in to access content.
BILLING with CONFIDENCE – common Medicare billing myths and how to avoid them.

Confused about what to bill and when? Correct billing of Medicare item numbers can be a source of anxiety for optometrists, especially as audit is on the increase.
With a thorough understanding of what to bill and when, you can relax in the knowledge that you have done everything right. Log in to access content.
Login now to access this content
This content is restricted to Optometry Australia members. If you are not a member, and would like to access our site's wealth of information supporting members in their practice, clinical care and professional development, join our organisation today.
You might be interested in
The common anti-diabetic medication metformin may help prevent age-related macular degeneration, a large study suggests.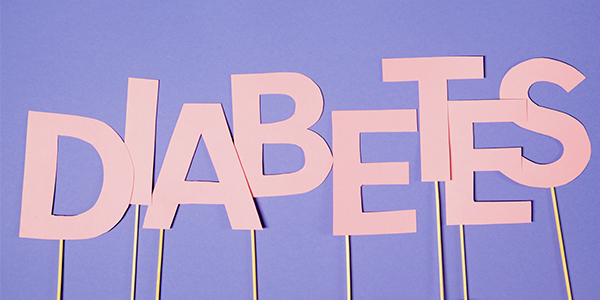 View
A report on global eye health calls for governments worldwide to adopt a new definition of eye health which includes maximised vision, ocular health, and functional ability, while recognising its contribution to overall health, wellbeing, social inclusion and quality of life.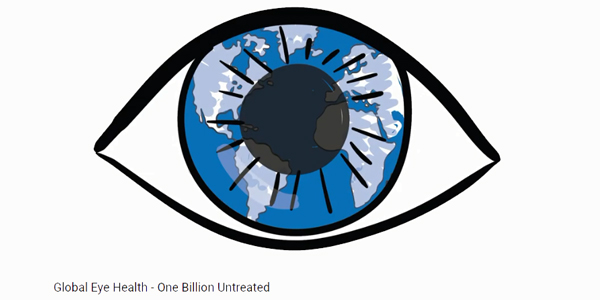 View
Join us on Tuesday 9 March 2021, from 8pm AEDT for this year's Optometry Australia International Women's Day event - a not-to-be-missed evening of laughter, debate and reflection at The Great Debate: 'Optometry No Longer Needs Feminism'.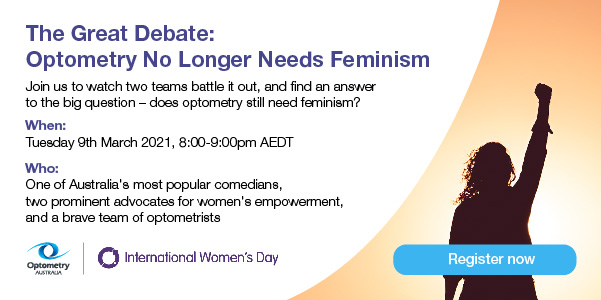 View