Read time:

1:30min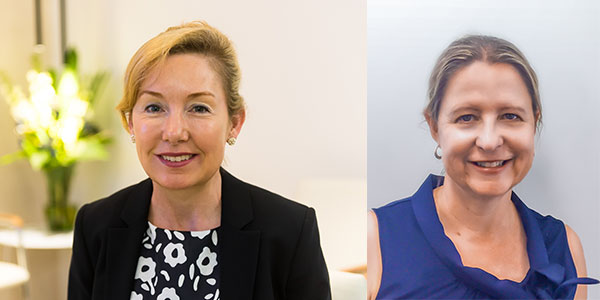 Dr Julie Albietz, left, and Associate Professor Katrina Schmid
By Helen Carter
Journalist
Authors of a paper on meibomian gland dysfunction (MGD) have received the 2020 J Lloyd Hewett Outstanding Paper Award for the best article published in Clinical and Experimental Optometry over the past three years.
Their study concluded that serial intense pulse light (IPL) therapy combined with meibomian gland expression significantly and sustainably improved dry eye symptoms and clinical signs.
Queensland optometrists, lead author Dr Julie Albietz and her co-author Associate Professor Katrina Schmid published their research entitled 'Intense pulsed light treatment and meibomian gland expression for moderate to advanced meibomian gland dysfunction' in Optometry Australia's journal Clinical and Experimental Optometry in 2018 (Vol 101, Issue 1.)
'The main conclusion was that serial IPL therapy combined with meibomian gland expression significantly and sustainably improved dry eye symptoms and clinical signs, including meibomian gland secretion quality and expressibility, and reduced ocular surface inflammation,' they told Optometry Australia.
'Research around the world into IPL as a treatment for MGD has greatly increased since this paper was published showing that IPL has gained regulatory approval in many countries. It has become one of the many treatment options that clinicians working in the dry eye subspecialty area now offer their patients.
'Of course, the decision to purchase an expensive IPL device is complex, for example practice demographics and ease of patient access and accommodating practice scheduling for serial treatments must be considered.
'We are both very honoured to receive this award which recognises that meibomian gland dysfunction is a prevalent eye condition that greatly impacts sufferers' lives and acknowledges the current lack of effective treatment options.
'It is particularly rewarding to know that others appreciate the value of this clinical research and that it is now available via open access to the readership of Clinical and Experimental Optometry.'
Clinically important work
The pair began their research together while working at Queensland University of Technology's School of Optometry and Vision Science.
'In 2014 intense pulse light (IPL) therapy was an emerging new treatment for MGD but there was little evidence related to its practical clinical efficacy,' Professor Schmid said.
'We designed a pragmatic clinical trial that was conducted over 2015-2016 within the optometric practice setting. Pragmatic trials are not randomised; they acknowledge the limitations of working within a clinical setting to enable the design of a realistic and doable trial.'
Dr Albietz, a recognised dry eye expert, had a large group of patients with MGD in her sub-specialty dry eye and ocular surface disease clinical practice, whose symptoms were not well controlled by conventional lubricant, warm compress and lid hygiene therapies, who were keen to participate in research.
'That meant we knew that the trial would be viable,' Dr Albietz said.
'We realised that the work was clinically important and that if we had this question about the efficacy of IPL combined with clinical meibomian gland expression as an MGD treatment then other optometrists likely did as well.
'MGD is the leading cause of dry eye and a treatment that can maintain the health of the meibomian glands is critical to prevent the worsening of this condition.
'We knew that the clinical protocol that was required to improve MGD function was not well described and making decisions about the treatment timing and cycles was part of the decisions we made in the design of the trial.'
Professor Schmid added: 'We also chose to include meibomian gland expression because of Dr Albietz's impression that this procedure would enhance the IPL treatment effect. Clinical interest in this work may reflect that the trial was designed with optometric practice in mind.'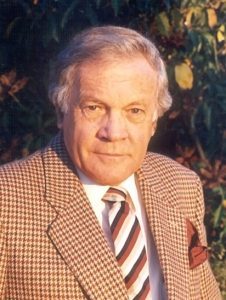 J Lloyd Hewett
J Lloyd Hewett Award
 The editorial board of Clinical and Experimental Optometry established the Hewett award in 1980 as a tribute to Sydney optometrist J Lloyd Hewett, who was Editor-in-Chief of CXO from 1962 to 1979, and a leading practitioner and clinical teacher, especially in the field of contact lenses.
Recipients each receive a certificate and a letter of congratulations.
The award is decided by the CXO Editorial Board and does not invite nominations.
The shortlist for this year's award was made up of the five papers that were the most highly cited papers in the previous three years, 2017-2019. The journal's Associate Editors then scored each paper out of 10 criteria and the awards committee then looked at the scores to deliberate and make its recommendation.
Filed in category:
Patient care & management
,
Practice equipment
,
Research & surveys
Tagged as:
Clinical & Experimental Optometry (CXO)
,
Dry eye
,
Patient management
,
Practice equipment