Read time:

1:30min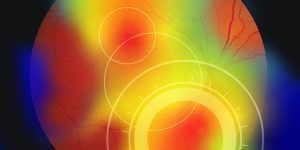 By Centre for Eye Research Australia (CERA)
You are invited to take part in the above project, which is aiming to investigate whether deep learning model predictions and visualisation heat maps improve diabetic retinopathy grading accuracy, speed, and confidence, amongst Australian healthcare workers.
Forty-five retinal photographs containing either referable or non-referable diabetic retinopathy will be presented. You will be required to classify each photograph as either 'referable' or 'non-referable.' Each image will be presented either unassisted, accompanied by a deep learning prediction outcome (i.e. Referable or Non-referable), or accompanied by a deep learning prediction outcome and diabetic retinopathy visualization heatmap.
You will then be asked to record your grading confidence level for each image.
It is anticipated that testing will take approximately 30 minutes to complete.
We strongly advise completing the study on a desktop or laptop computer so as to have sufficient space to view the images. You will be able to save and exit the study (whilst preserving your results to that point) if multiple sittings are needed.
Please click on the link below to access the online study and to consent to participating in this research project.
Thank you for your participation.
Ethics approval for this research given by St Vincent's Hospital, Melbourne, in accordance with the research conforming to the National Health and Medical Research Council Act 1992 and the National Statement on Ethical Conduct in Human Research 2007 (including all updates) and Governance approval for this research has been granted by the Centre for Eye Research Australia.
Optometry Australia endorses this research as part of our Optometry 2040 initiative.
Filed in category:
Research & surveys
Tagged as:
Diabetes
,
Future
,
Other eye diseases