Read time:

1:30min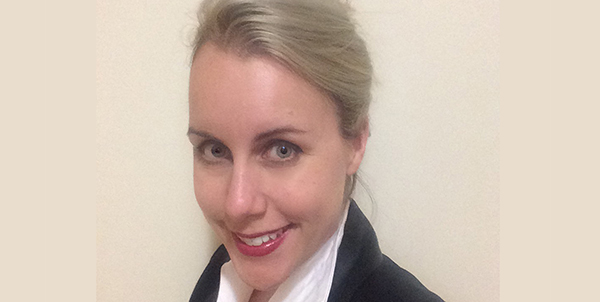 Ophthalmologist Dr Lindsay McGrath
______________________________
By Helen Carter
Journalist
Optometrists can make potentially life-saving diagnoses in patients with cardiovascular disease, and also help prevent related vision loss, optometrist turned ophthalmologist Dr Lindsay McGrath will tell AVC 2019.
She said many cardiovascular disease conditions had signs in the eye and in some cases, they caused vision problems or were the first indicator that a patient has problems with their cardiovascular health.
Dr McGrath is a consultant ophthalmologist at the Mater Hospital, Brisbane and also works at Terrace Eye Centre as part of the Queensland Ocular Oncology Group, and Oxford Eye Centre in Bulimba practising general ophthalmology and oculoplastics. She first trained as an optometrist at QUT.
'Cardiovascular disease has such a high prevalence in our population, and its hallmarks are seen on ocular examination on an almost daily basis,' she said.
'Ocular stigmata of cardiovascular disease can range from benign to malignant, and it is important for optometrists to be able to distinguish the difference between these, in order to assess urgency of referral to avoid permanent loss of vision or systemic sequelae.'
First indicator of heart disease
Dr McGrath said the term 'cardiovascular disease' covered a wide range of conditions and many of these have signs in the eye.
'Not all of these signs cause problems for vision, but in some cases, they can be the first indicator that a patient has a problem with their cardiovascular health,' she told Optometry Australia.
'In detecting these signs and asking the right questions, optometrists can play a vital role in the early treatment of cardiovascular disease (by referring these patients to doctors.)'
Poor control can lead to vision damage
Dr McGrath said that longstanding cardiovascular conditions which were not being managed or were poorly controlled could also cause significant damage to ocular structures, resulting in temporary or permanent loss of vision or deformity.
Examples of cardiovascular disease which affect the eye are high blood pressure, high cholesterol, carotid artery disease, hyper coagulability (where blood is more prone to clotting), infections in the bloodstream and ischaemic heart disease.
'I won't be talking about diabetic eye disease as this topic is lectured frequently to optometrists and they are likely to have a lot of experience in this area,' she said.
Dr McGrath said there were very few cardiovascular drugs which affect the eye. However, blood thinning drugs are known to increase bleeding risk, and occasionally patients on these medications can present with subconjunctival haemorrhages.
'The antihypertensive amiodarone is also known to be a risk factor for the development of vortex keratopathy and optic neuropathy,' she said. 'Fortunately, other drugs for the treatment of cardiovascular disease do not have side-effects commonly encountered in optometric practice.
Review medical history at each visit
'Optometrists will have to attend my talk to get all the secret tips and reminders but it's always important to take a full medical and medication history in new patients, and review this at each visit in order to keep a holistic approach to patient care.
'Optometrists need to be astute to pick up subtle changes or red flags in patients' presentation or examination in order to make these potentially life-saving diagnoses.'
Another topic she is speaking on at AVC is choroidal melanomas and pseudo melanomas, which aims to give optometrists a stronger armamentarium in the diagnosis of pigmented fundus lesions. Dr McGrath is passionate about this field, having spent most of 2018 in the United Kingdom working in an ocular oncology unit.
Australian Vision Convention will be at Marriott Resort and Spa, Gold Coast, on April 13-14. Up to 48 CPD points, including 31.5 therapeutic points, are available.
The event, run by Optometry Queensland/Northern Territory, includes clinical lectures and interactive workshops by renowned guest speakers, exhibition halls, several social gatherings, an employment expo, breakfast seminars, social lunches, the AVC dinner at Sea World and a free creche. There is also a dispenser program for practice staff on the Sunday.
AVC registration closes next Tuesday, April 9.
______________________________
Filed in category:
Patient care & management
,
Scope of practice
Tagged as:
AVC Qld
,
Eye examinations
,
Patient management