Read time:

1:30min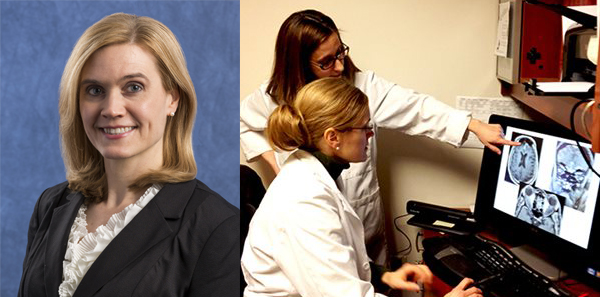 By Helen Carter
Journalist
US optometrist Dr Kelly Malloy will lead sessions at SRC to help optometrists enhance their understanding of neuro-imaging and improve detection of neuro-ophthalmic disease.
It will be the first trip to Australia for Dr Malloy, who has a special interest and training in neuro-ophthalmic disease. She will be a keynote speaker at Southern Regional Congress 2018 in Melbourne from 26 to 27 May and will give six lectures on neuro-ophthalmic topics. All will include discussion of neuro-imaging and interpretation of real patient MRI and CT scans.
Dr Malloy hopes that Australia may one day have formal training for optometrists in neuro-ophthalmic disease.
'It will be great when we have more optometrists formally trained in this area so we can detect conditions and diseases as early as possible and get patients to the proper specialists as soon as possible,' she told Optometry Australia.
'These optometrists could work in hospitals, with neuro-ophthalmologists, and in colleges of optometry.'
An Associate Professor at the Pennsylvania College of Optometry, Salus University, Dr Malloy sees patients as director of the Neuro-Ophthalmic Disease Specialty Clinical Service at the university's clinical facility, The Eye Institute.
She also teaches head and neck anatomy, neuro-anatomy, and neuro-ophthalmic disease courses, and has achieved Diplomate status in this speciality with the American Academy of Optometry.
After formal optometric residency training in primary care and ocular disease, Dr Malloy did informal fellowship training in neuro-ophthalmic disease which included rotations with neuro-ophthalmology, neuro-radiology and neurology.
'There was no formal training available for optometrists in neuro-ophthalmic disease, but a few years ago we started a two-year optometric residency program in neuro-ophthalmic disease at Salus University. This unique residency program is now fully accredited by the Accreditation Council on Optometric Education,' she said.
'We have a considerable number of neuro-ophthalmic disease patients at The Eye Institute clinic and aside from in-house training, the residents also do outside clinical hospital rotations in neurology, neuro-ophthalmology, neuro-radiology and neurosurgery.
'It is the only such program in the US and other countries, to the best of my knowledge, with formal training for optometrists in neuro-ophthalmic disease. My hope is, with time, at least some of the residents will develop training programs of their own and this area will grow.'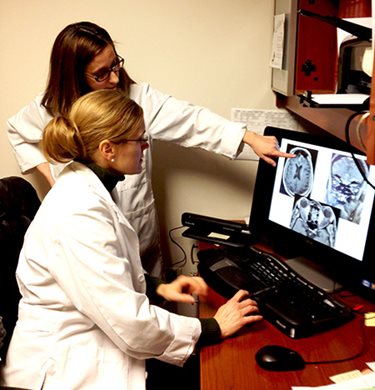 Kelly Malloy, seated
When imaging is warranted
At SRC Dr Malloy will discuss how optometrists can enhance their understanding of neuro-imaging, explain the contraindications of MRI and CT scans, and describe the indications and contraindications of contrast in neuro-imaging.
'Neuro-ophthalmic disease processes are often a result of a structural abnormality, such as mass and stroke, or associated with abnormal enhancement, indicative of disruption of the blood-brain barrier,' she said.
'When we see clinical evidence of a neuro-ophthalmic process of either the afferent or the efferent visual system, such as ocular misalignment/diplopia, proptosis, vision loss or optic neuropathy, neuro-imaging is often warranted to rule out structural pathology.
'It is important for optometrists to know when neuro-imaging is warranted, and to be sure that the patient gets this done when needed, whether the optometrist orders it or refers the patient to someone else to order it.
'During this lecture, and in all my other lectures, we will look at cases of real patients that I have seen, many of which required neuro-imaging to make a diagnosis. In those cases, we will look at the MRI or CT images and attendees will see if they can identify the pathology.'
Another lecture will explain how to conduct an examination oriented to detect neuro-ophthalmic disease, the need to promptly identify and refer patients presenting with urgent and emergent neuro-ophthalmic disease conditions, and explain work-up, management and treatment of various neuro-ophthalmic disease conditions.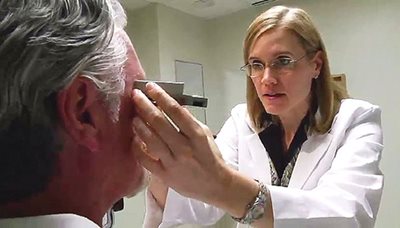 Kelly Malloy with a patient
Avoiding misdiagnosis and missing diagnoses
'OCTs have made an impact on how we practise as a profession. OCT is to analysis of the retina and optic disc what MRI and CT are to analysis of the brain and optic nerve. OCT enabling us to look at individual layers of tissue and measure their thickness is very helpful when assessing for oedema or atrophy,' Dr Malloy said.
'OCTs can be very useful in practice when assessing afferent visual function, but, like any other clinical tool, we must remember not to use any one tool in isolation. We must take all the clinical data and analyse it appropriately to make a diagnosis.
'OCT can be very helpful when used and interpreted appropriately, but OCT interpretation can only be as good as the OCT scan that is obtained. A poor scan or using OCT in isolation can lead to misdiagnosis or missed diagnoses.
'Not getting an OCT, in some instances, can also contribute to misdiagnosis or missed diagnoses.' 
Her other talks will:
Explain the importance of matching the visual field with other aspects of the clinical exam, classify how to differentiate glaucomatous from non-glaucomatous visual fields and categorise localisation of presentations, using that to guide neuro-imaging studies;
Identify a systematic approach to afferent and efferent pupil testing, how to accurately perform pupil testing using diagnostic agents and classify when findings suggest a neuro-ophthalmic disease process needing evaluation;
Identify the motility patterns of cranial nerve palsies, differentiate cranial nerve palsies from other causes of diplopia and ocular misalignment and explain their localisation, work-up and treatment.
Dr Malloy will also do a breakfast session with fellow keynote speaker Dr Nate Lighthizer reviewing how to differentiate glaucoma from other optic nerve disease, covering mechanisms, causes, treatment, signs, symptoms and differential diagnosis.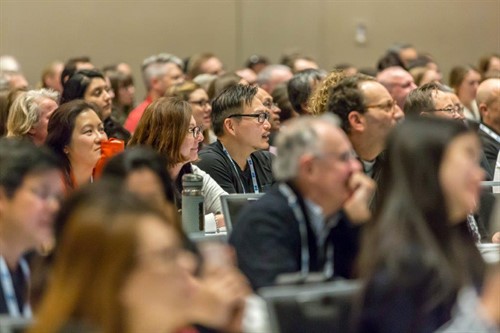 Delegates at SRC 2017
More highlights
Optometry Victoria organises SRC. Optometry Victoria CEO Pete Haydon said: 'We are excited that SRC 2018 will introduce some new program elements such as team based learning and small group workshops, which we believe will be engaging for our delegates.
'All delegates are invited to stay for a drink and some finger food at the cocktail function directly after the final lecture on Saturday evening.
'We are proud of the robust, evidence-based program that SRC continues to deliver year after year.'
Other features include a trade expo and a student meet-up for optometry students graduating in 2018 to attend career presentations, meet potential employers and network with others in the industry.
Medical microbiologist Professor Mark Willcox will also receive the 2017 H Barry Collin Research Medal and present a lecture on antimicrobial contact lenses.
SRC 2018 will be at Pullman & Mercure, Melbourne Albert Park from 26-27 May. Up to 46 CPD points, including 36 therapeutic points will be available.
Filed in category:
CPD, conferences & events
,
National & State initiatives
,
Scope of practice
Tagged as:
O=Mega Vic