Read time:

1:30min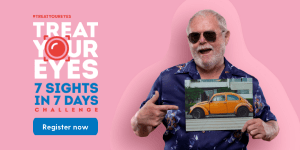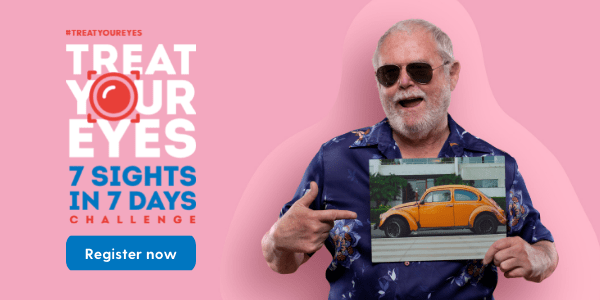 Glaucoma Australia has opened registrations for its exciting new fundraising initiative: 7 Sights in 7 Days Challenge, which will take place during World Glaucoma Week, from 6-12 March.
This challenge calls on Australians to share a photo of an amazing sight every day for seven days and raise funds to help take glaucoma blindness out of the picture. The initiative is part of Glaucoma Australia's annual Treat Your Eyes campaign, and presents a keen opportunity to highlight the importance of good vision and healthy eyes, and raise vital funds for glaucoma research, education and support programs.
Over 300,000 Australians have glaucoma, but only half of them know about it. Without regular check-ups, glaucoma can go undiagnosed and cause severe vision loss, and eventually blindness.
Optometry Australia welcomes this campaign, which asks Australians to reflect on the wonders of sight and reminds people not to take their eye health for granted.
CEO Lyn Brodie said 'We hope our members in turn rally their support and join the campaign to promote eye examinations and encourage patients to get involved, get their eyes checked and get fundraising'.
How to get involved:
Register on the campaign website as an individual, team or workplace and set your fundraising goal.
Share your fundraising page and your motivation for getting involved in this challenge. Ask everyone you know to support your fundraising efforts.
Get active in your neighbourhood (or further afield) to discover and share 7 amazing sights. Daily theme prompts will help to guide your photos. Upload your pictures with the hashtag #TreatYourEyes and ask everyone to help you achieve your fundraising goal!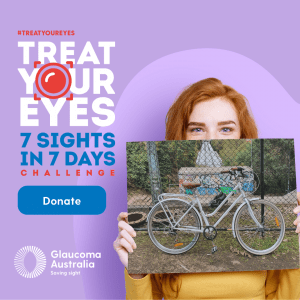 The 7 Sights in 7 Days challenge website has a comprehensive resources hub, offering a suite of tools to make it easy to get involved and spread the word.
There are also seven themes to inspire challengers: the Scenic Sight, the Heritage Sight, the Selfie Sight, the Creative Sight, the Structures Sight, the 'Hmmm' Sight, and the Culture Sight. And prizes to be won for hitting fundraising milestones, and for the best photos.
Find out more and get involved by visiting the 7 Sights in 7 Days Challenge website.
Filed in category:
General news
,
Sector news
Tagged as:
Glaucoma