Read time:

1:30min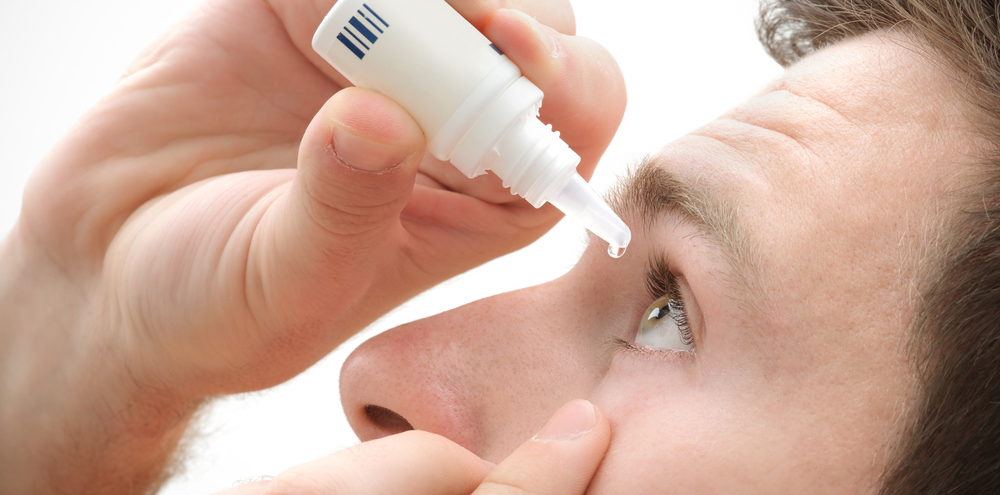 By Helen Carter
Journalist
Australian optometrists are this year celebrating a decade since optometry medications were placed on the Pharmaceutical Benefits Scheme (PBS), giving their patients access to subsidised ocular therapeutics.
Optometrists now write nearly 100,000 PBS scripts a year. This means that therapeutically endorsed optometrists write, on average, one PBS script per week.
While about 40 per cent of these PBS medications are for glaucoma management, they account for only about 1.3 per cent of all glaucoma prescriptions under the PBS.
PBS data reveals that the top 10 most prescribed PBS medications on the optometric PBS are for glaucoma, inflammatory conditions, infection and dry eye.
Gaining PBS access for optometric medications is one of Optometry Australia's many major achievements being highlighted during its centenary this year.
When optometrists' patients were granted access to subsidised ocular therapeutics in January 2008, the then association National President Andrew Harris welcomed the move as a "landmark decision for the profession and national eye care delivery."
Big wins
Optometry Australia's National Policy Manager Skye Cappuccio said that major wins in the decade since, as a result of Optometry Australia's submissions and advocacy, have included listing the corticosteroid fluorometholone and a group of anti-glaucoma drugs on the optometric PBS in 2009.
'Anti-glaucoma drugs required shared care plans between GPs, ophthalmologists and optometrists, that aligned with Optometry Board of Australia guidelines,' Ms Cappuccio said.
'As a result of Optometry Australia's efforts, following the 2014 issuing of revised Guidelines for Use of Scheduled Medicines, PBS shared-care requirements for these prescriptions were removed.
'We were also able to ensure, as a result of Optometry Australia advocacy, that key treatments for bacterial keratitis were included on the PBS without the requirement for prescribing to occur only alongside shared care arrangements with medical doctors, as was originally proposed by the government and stakeholders.'
Ms Cappuccio said that several topical ophthalmic medications were on the PBS for ophthalmologists to prescribe, however despite being within optometrists' prescribing scope, they were not on the PBS for optometrists to prescribe. Optometry Australia worked hard to change this, enabling optometrists to now prescribe these medications on the PBS, she said.
In 2015, optometrists prescribed 98,379 PBS scripts, about six per cent of all prescriptions of the PBS drugs categorised as 'sensory organs – ophthalmologicals.' They wrote a further 38,933 unsubsidised scripts.
The average number of PBS scripts per endorsed optometrist was 49 in 2015, with about 2,000 optometrists therapeutically endorsed. There was a further average of 19 unsubsidised prescribed scripts under co-payment, making a total average of 68 scripts per endorsed optometrist.
'Optometry Australia expects that the average prescribing rate has probably increased in the past three years since these figures from the PBS were released in 2015. Since then more optometrists are therapeutically endorsed and patients are becoming increasingly aware that optometrists can prescribe topical eye medicines,' Ms Cappuccio said.
Glaucoma medications
'In terms of glaucoma medications it is estimated that the average number of scripts written by endorsed optometrists in 2015 was 24 PBS scripts per optometrist, four under co-payment scripts and 28 overall, comprising 40.1 per cent of the average of 68 scripts written overall,' Ms Cappuccio said.
In 2015 optometrists prescribed about 1.3 per cent of all glaucoma prescriptions under the PBS.
The top 10 PBS/RPBS (Repatriation PBS) drugs by prescription count by optometrists in 2015 were:
Latanoprost (17,260) (highest use each year from 2011 to 2015)
Fluorometholone (13,459)
Chloramphenicol (8,476)
Polyethylene Glycol 400 with Propylene Glycol (7,487)
Timolol with Latanoprost (5,896)
Carmellose Sodium (4,607)
Paraffin (3,596)
Bimatoprost (3,573)
Prednisolone and Mydriatics (3,152)
Carmellose Sodium with Glycerin (2,971)
The top 10 PBS/RPBS drugs prescribed by total cost by optometrists, 2015 were:
Latanoprost ($448,341) (highest cost each year from 2011 to 2015)
Timolol with Latanoprost ($240,291)
Fluorometholone ($169,967)
Bimatoprost ($146,318)
Travoprost ($119,504)
Polyethylene Glycol 400 with Propylene Glycol ($115,977)
Timolol with Travoprost ($112,274)
Chloramphenicol ($106,399)
Carmellose Sodium ($88,308)
Bimatoprost with Timolol Maleate ($84,754)
History
The then Optometrists Association Australia began lobbying for inclusion of ocular medicines on the PBS when Victorian optometrists were granted prescribing rights in 2000.
Former Optometrists Association CEO Genevieve Quilty was instrumental in getting PBS listing and the announcement was made in May 2007 as part of the Federal Budget, in which $10.7 million was allocated over four years for optometrists' prescriptions.
Former association president Ian Bluntish said at the time that he looked forward to a common list of ocular therapeutic drugs being prescribed in every state and territory in Australia.
'We hope the state governments around the country will work towards a common list of drugs and lobby the Commonwealth to ensure that their efforts are not frustrated,' he told Australian Optometry newspaper.
The latest ophthalmic medicine to be added to the PBS is injectable dexamethasone (Ozurdex) which is available to treat non-infectious uveitis from April 1. This currently cannot be prescribed by optometrists. Health Minister Greg Hunt said that without subsidised access, an average of 1,165 patients would pay about $2,753 per course of treatment.
_____________________________
Filed in category:
Advocacy & government
,
Scope of practice
,
Therapeutics
Tagged as:
Medicare-MBS-PBS
,
Therapeutics