Read time:

1:30min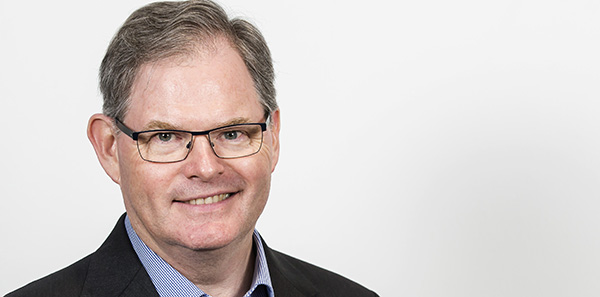 OBA chair Ian Bluntish
_____________________________
By Helen Carter
Journalist
Therapeutically endorsed optometrists will have access to two new steroid and glaucoma medications from September, as well as more timely access to new scheduled medicines.
The schedule 4 prescription only topical medicine Loteprednol, an anti-inflammatory corticosteroid eye-drop, has a TGA indication for steroid responsive inflammatory conditions of contact lens associated giant papillary conjunctivitis (GPC).
According to clinical studies, Loteprednol is a mild low absorption steroid and poses less of a risk than Prednisolone, for example, in elevating intraocular pressure.
The prostaglandin-analogue anti-glaucoma eye-drop Tafluprost has also been added to the scheduled medicines that endorsed optometrists are qualified to prescribe, effective from 10 September 2018.
Tafluprost joins another drug in the same class, Bimatoprost, also a prostaglandin-analogue, unit dose non-preserved drug which optometrists already prescribe for glaucoma.
Optometry Australia Professional Services Manager Luke Arundel said Tafluprost had been on the Pharmaceutical Benefits Scheme for years and ophthalmologists had been able to prescribe it but because it was not on the Optometry Board of Australia (OBA) scheduled medicines list, optometrists could not prescribe it. Adding it meant they would now be able to prescribe it.
Four medications – the anti-infective Vidarabine and anti-glaucoma medicines Carbachol, Dipivefrin and Levobunolol – have been removed from the list.
The OBA published the revised endorsement for its scheduled medicines registration standard and related guidelines for the use of scheduled medicines on 18 June, 2018. Both will take effect from 10 September, 2018.
Chair of the OBA, Mr Ian Bluntish said endorsed optometrists needed to familiarise themselves with this guide to ensure their practice meets the Board's expectations.
He said a revised Board-approved list of topical schedule 2, 3, and 4 medicines that optometrists with a scheduled medicines endorsement are qualified to administer, obtain, possess, prescribe, supply or use to practise optometry was also published on the OBA website on 18 June.
Optometrists may also recommend schedule 2 and 3 medicines to their patients and these have been officially included in the list. The public can buy schedule 2 medicines themselves at pharmacies, and schedule 3 medicines via the pharmacist without prescription, such as the anti-infective Chlorsig (chloramphenicol).
Faster access to medicines
The list of scheduled medicines has also moved from the 2010 registration standard to the 2018 guidelines.
Mr Arundel said changes affected the timeliness at which drugs were approved for use by optometrists.
'Previously every drug that went on the scheduled list for optometrists had to have ministerial approval,' he said. 'Now it has changed so that classes of drugs are approved for the schedule, rather than individual medicines.'
The Council of Australian Governments Health Council (Ministerial Council) approval letter said that transferring the list from the registration standard to the guidelines should reduce administrative costs and time involved in keeping the list up to date.
It said the move should also enable the board to responsively remove scheduled medicines from the list where medicines are no longer on the market, for example, due to patient safety reasons, or to add newly available medicines to the list in a timely manner and improve patient access to current topical eye medicines that endorsed optometrists are qualified to prescribe.
The registration standard sets out the requirements that optometrists must meet to be granted therapeutic endorsement while the guidelines outline the board's expectations about the use of scheduled medicines by endorsed and non-endorsed optometrists.
The standard and guidelines were updated after a review including public consultation in 2017. Optometry Australia put in a supporting submission and the Ministerial Council approved the revised standard.
Stakeholder feedback suggested publishing the list on the OBA website for ease of accessibility.
State requirements
Mr Bluntish said optometrists should be mindful of what they were qualified to prescribe versus what they are authorised to prescribe in each state or territory. They should also be mindful of PBS prescribing requirements. 
'The board-approved list is a list of scheduled medicines that endorsed optometrists are qualified to prescribe. State and territory drugs, poisons and controlled substances legislation determines if and when an optometrist is authorised to prescribe,' he told Optometry Australia.
'The board expects that all endorsed optometrists comply with the current requirements in the jurisdictions in which they practise.'
Mr Arundel agreed that optometrists should ensure they were across the relevant legislation for the states they practise in. He said Tasmania was the exception in not automatically aligning with the national list. Optometrists practising in Tasmania can check the relevant legislation. 
Mr Bluntish, said in a news statement: 'The public has a right to access safe and effective use of scheduled medicines from endorsed optometrists who are educated and competent to administer, obtain, possess, prescribe, supply or use topical schedule 2, 3 or 4 medicines for the purposes of the practice of optometry.'
See the updated OBA-approved list of topical schedule 2, 3, and 4 medicines. This list comes into effect on 10 September, 2018.
Read the Optometry Board of Australia's updated FAQ about endorsement for scheduled medicines. 
_____________________________

Filed in category:
Patient care & management
,
Therapeutics
Tagged as:
Patient management
,
Therapeutics