Read time:

2:0min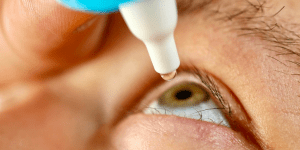 Optometrists will be able to prescribe Lifitegrast (Xiidra®), a medication for dry eye disease, from 10 December 2021.
Lifitegrast (Xiidra®) was approved by the Therapeutic Goods Administration (TGA) in 2019 for the treatment of moderate-to-severe dry eye disease in adults where use of conventional lubricants has been insufficient in managing the condition.
The medication was added to the Optometry Board of Australia's Guidelines for the Use of Scheduled Medicines in October 2021.
Lifitegrast (Xiidra®) and DED
Australian optometrists manage dry eye in many ways, and now they have a new medicine they can utilise to help this debilitating condition. For inflammatory dry eye the use of topical corticosteroids is common practice, though they come with an increased risk of adverse events. Lifitegrast (Xiidra®) has been developed to treat ocular surface inflammation, a key component in the development of dry eye disease.
Lifitegrast, the active ingredient in Xiidra, is a novel small molecule integrin antagonist that targets pro-inflammatory T cells.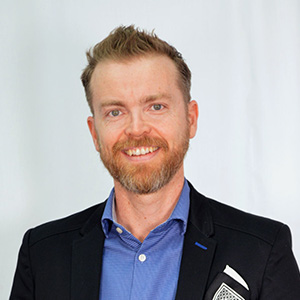 Optometry Australia has been advocating for patients to have increased access to Lifitegrast through primary care providers, highlighting the ability of optometrists to safely and effectively prescribe eye medicines.
Luke Arundel, Optometry Australia's Chief Clinical Officer, said: 'We're pleased that optometrists can now prescribe this medication to their patients. Severe cases of dry eye disease can be painful and debilitating, especially when regular treatment hasn't helped.
'Allowing optometrists to prescribe Lifitegrast will ensure thousands of Australians receive the medication they need without spending additional time and money seeking the treatment from a GP or ophthalmologist,' he said.
TGA's Black Triangle Scheme
Lifitegrast (Xiidra®) is a part of the TGA's Black Triangle Scheme for adverse events in new medications.
The scheme aims to provide a clear pathway for practitioners and patients to report adverse events when using new medications including ophthalmic preparations. The TGA implemented the scheme in January 2018 to monitor new medicines, inform practitioners and improve safety for the public.
The Black Triangle Scheme does not signify that there are known safety problems with a particular medication and all new medicines that come to market, or medicines being used to significantly different purposes, are added to the scheme. The system has been set up to encourage adverse event reporting to help build the full picture of a medicine's safety profile.
Luke explained: 'All medicines that enter the market have undergone clinical trials to ensure appropriate safety and efficacy, but it is important that they continue to be monitored for adverse effects as they become more widely used.'
Filed in category:
Patient care & management
,
Therapeutics
Tagged as:
Dry eye
,
Therapeutics