Read time:

1:30min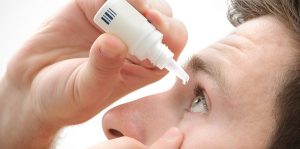 By Helen Carter
Journalist
A shortage of Prednefrin Forte (prednisolone acetate 1%, phenylephrine 0.12% suspension) 10 mL eye drops is not expected to be resolved until next year, with optometrists advised to prescribe alternatives.
The Therapeutic Goods Administration confirmed the nationwide shortage of prednisolone acetate, stating the product is now unavailable and patient impact is 'medium.'
Supply began to be impacted on 22 February 2021, caused by a supply disruption due to manufacturing reasons. The estimated resolution date is 1 January, 2022.
The NSW Government's Clinical Excellence Commission – the lead agency supporting safety improvement in the NSW health system – also issued a medication safety communication alert about the shortage for health professionals in NSW public health organisations on 3 March 2021. The communication provides information and guidance on how to manage safety concerns which may arise as a result of the supply disruption.
Prednefrin Forte's main therapeutic applications are severe noninfectious eye inflammation such as acute iritis, iridocyclitis, scleritis, episcleritis, uveitis and resistance ocular allergy plus post-operative care for cataract and other intraocular surgery.
Optometry Australia's Member Support and Policy Adviser Ben Hamlyn expanded: 'Prednisolone acetate is a corticosteroid used to reduce inflammation in the eye and used for a wide variety of conditions.
'It can be used post operatively to reduce inflammation depending on the surgery and the preference of the treating team.
'It is also used for sudden increases in inflammation, with a common use of Prednefrin Forte being acute anterior uveitis, however it can be used for a number of ocular inflammatory conditions.'
The commission alert said equivalent alternatives were currently unavailable and existing stock should be reserved for patients where alternatives may be inappropriate such as allergy or clinical indication.
Alternative corticosteroids
Mr Hamlyn said: 'There are a number of alternative corticosteroids available for optometrists to prescribe such as hydrocortisone, flourometholone, Flourometholone acetate and dexamethasone.
'It should be noted that each medication has differing magnitude of effect and ocular penetrance to prednisolone acetate and this should be considered when prescribing for any condition.
'It would be expected that Dexamethosone 0.1% will often be the closest alternative to prednisolone acetate 1.0%, however the practitioner should consider this on a case-by-case basis.'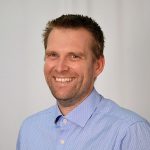 Optometry Australia's Member Support and Policy Adviser Ben Hamlyn
The commission alert also stated Dexamethasone 0.1% eye drops (Maxidex) was the preferred alternative (as per ACI Ophthalmology Network) and alternative ophthalmic corticosteroids that continue to be available include fluorometholone 0.1% eye drops (FML), fluorometholone acetate 0.1% eye drops (Flarex) and prednisolone sodium phosphate 0.5% eye drops (Minims).
'As per the Australian Medicines Handbook, the relative anti-inflammatory efficacy of corticosteroid eye drops (with an intact cornea), in descending order, is thought to be prednisolone acetate suspension, 1%, dexamethasone suspension, 0.1%, flurometholone suspension, 0.1%, and prednisolone sodium phosphate solution, 0.5%.'
The alert said Medsurge Healthcare may be able to supply prednisolone acetate 1% (Pred Forte) eye drops via the TGA's Special Access Scheme.
'The product is registered in New Zealand with product information and labelling in English but lead time is five to seven business days,' the alert states.
'LINK Healthcare may also be able to provide prednisolone acetate 1%/phenylephrine hydrochloride 0.12% (Prednefrin Forte) eye drops via the SAS but this product originates from Argentina, does not have English packaging or labelling and lead time is three to four weeks.'
For indications where prednisolone acetate 1%/phenylephrine 0.12% eye drops are essential, it said local aseptic compounding options could be considered.
Compound pharmacies may be able to help
Mr Hamlyn said compound pharmacies may be able to produce an equivalent medicine, although many were still refining their formulations for the equivalent medicine.
'It is likely that the cost of a compounded formulation will be significantly higher than the price of the currently unavailable commercial product, and there may be a delay in preparing the medicine when ordered.,' he said.
'Optometrists should contact the compounding pharmacy directly prior to prescribing the medicine to ensure it is available and inform the patient of the expected costs.'
Optometry Australia has compiled a list of compounding pharmacies for members to access.
The sponsor of Prednefrin eyedrops is Allergan.
Filed in category:
Patient care & management
,
Sector news
,
Therapeutics
Tagged as:
Patient management
,
Therapeutics