Read time:

1:30min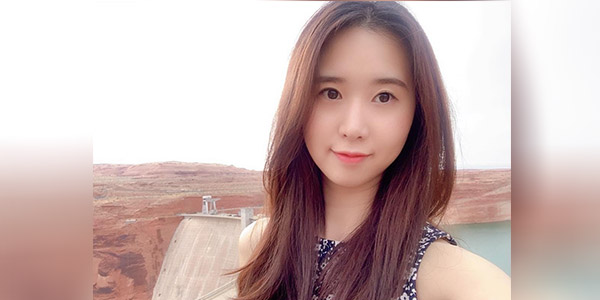 Mina You
By Helen Carter
Journalist
Early career optometrist Mina You may have just begun her career but she is well prepared for the future, having learnt how to see and embrace opportunities in disruption.
Mina, a staff optometrist at the Australian College of Optometry in Melbourne and a committee member with Early Career Optometrists Victoria South Australia (ECOV/SA), recently attended a disruption ready workshop offered by Optometry Australia.
Mina graduated from the University of Melbourne and was part of Optometry Australia's inaugural Student Leadership Program in 2019.
'I loved the program and it motivated me to think about doing what I could to contribute to the profession,' she said. 'It also went some way to preparing me for the future.'
Fast forward to 2020 when she was notified of the free leveraging disruption workshops via communications from Optometry Australia and jumped at the chance to continue the journey.
'When students are studying, it is often easy to be just thinking about study and their career but they could also be thinking about the future of their profession and Optometry Australia gives us this opportunity,' Mina said.
'The Zoom workshop on disruption was great. It made me think about and analyse disruptions in optometry, exacerbated in 2020 by COVID.
'COVID was a large disruption but it also made me think about future little disruptions that might happen every day and develop skills to analyse, think about and deal with disruption.
Disruption as an opportunity
'The workshop made me think of disruption as an opportunity, rather than something negative,' she said.
'I've definitely taken onboard thinking about what are the opportunities around disruption and do what I can to prepare myself for the future and think about what I would do in the future.
'I've also tried to incorporate this thinking into work at the clinic.'
For example, during COVID, many things were changing at a fast pace at the ACO as at many other optometry clinics to meet new COVID requirements. This helped improve Mina's adaptability and resilience.
Shortly after completing the disruption workshop, Mina came across an opportunity to join a Digital Health Cooperative Research Centre-sponsored RMIT Online Technology Enabled Care Course. She applied and received a sponsored place for the six-week course which discussed technology in healthcare.
'The course talked about perceiving technology as an aid to health care rather than a replacement,' Mina said. 'I thought it was an excellent way to prepare myself and for my assignment, I wrote about how telehealth was one form of technology which assisted optometry during COVID.
'Optometry Australia's Optometry 2040 plan also talks a lot about planning for technology and instead of seeing technology as disrupting optometry, using it to enable optometry.'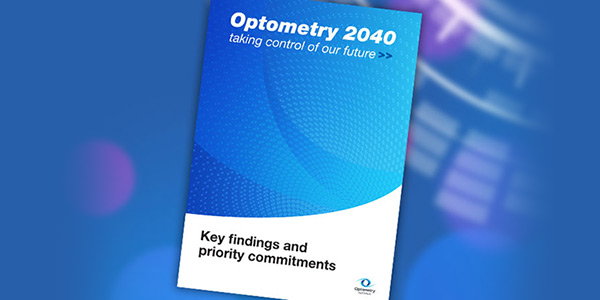 Optometry Australia CEO Lyn Brodie said: 'I was delighted that Mina was embracing the future in this way, and preparing herself for disruption and the opportunities that it brings.
'It's also rewarding that graduates of our student leadership program are continuing to develop their skills, ensuring the profession will be in good hands well into the future.'
Disruption workshops
According to Optometry Australia's 2019-2020 annual report,  200 members attended its leveraging disruption workshops.
In October 2019 the Optometry Australia Board had a session that considered this kind of thinking with the goal of being ahead of the game by taking advantage of disruption as a catalyst for change.
To build its capability in this area, all divisional presidents joined the Optometry Australia Board at a second workshop in February 2020, about six weeks before we all went into lockdown and experienced the largest disruption any of us will have ever faced in COVID-19.
Optometry Australia understood immediately the impact the pandemic would have on its members and was able to respond swiftly with initiatives to support members during the pandemic.
This included a 50 per cent membership fee reduction for 2020-2021 – which helped the organisation to a three per cent jump in members rather than a decline during such a challenging time – a dedicated COVID information hub, establishment of a Crisis Leadership Group, a bolstered advisor help desk and intense government lobbying to ensure clarifying guidance was provided to the profession throughout national and Victorian lockdowns.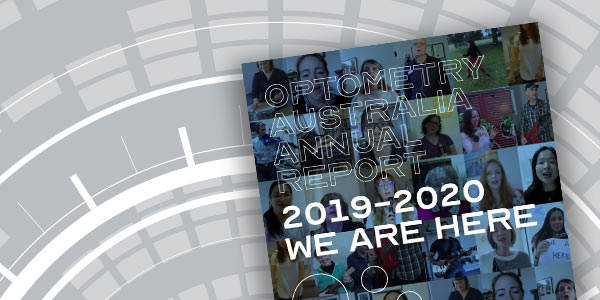 This response received widespread acknowledgement when Optometry Australia received the 2020 APAC Professional Association of the Year award.
Aligned to its Optometry 2040 strategy it supported the series of leveraging disruption workshops in May and June 2020 to empower practice owners in particular, to embrace the pandemic as a catalyst for change to reshape their practice, patient and clinical management.
Two hundred members including Mina participated in a series of online workshops aimed at stimulating discussion and action on how to embrace disruption, such as that presented by the pandemic, as the catalyst to implement positive change in practice, clinical and patient management processes.
All staff, along with all divisional staff, participated in a workshop to learn how to employ a continual strategy-inaction framework, building capability in leveraging disruption. This framework, developed by consultancy company Resilient Futures, is also being used by cross-divisional Presidents, Boards and CEOs to create the organisation's FY2021-2024 shared strategic plan.
Filed in category:
ECOs & students
,
Members & member initiatives
,
National & State initiatives
,
Workforce
Tagged as:
Career
,
COVID-19
,
Future
,
Leadership
,
Member services