Read time:

1:30min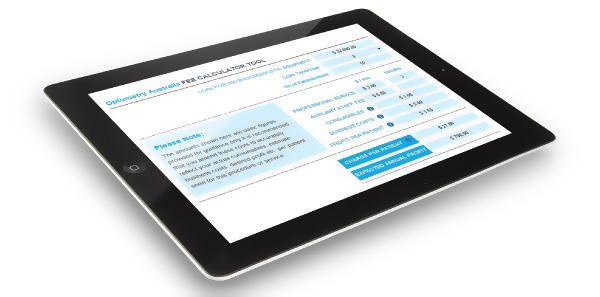 Independent practice owners who are reviewing their billing structure do not have to face this task alone.
Optometry Australia is preparing a suite of resources to support members with the changes to optometry services announced in the Federal Budget. Changes are due to come into effect from 1 January 2015.
Two key changes will affect optometrists. The cap on fees that can be charged under Medicare will be removed, allowing optometrists to set their own fees, and the Medicare rebate will reduce for optometry services from 85 per cent to 80 per cent.
National policy manager Skye Cappuccio said her team of policy experts was developing resources to launch in September, in response to these two changes.
'We are developing resources for our members including advice on setting fees, introducing billing changes, recall and reminder systems, and care packages, which will be rolled out from mid-September.
'We are planning to run webinars on introducing fees, and innovations and opportunities in the wake of the government announcing the removal of the Medicare fee cap,' Ms Cappuccio said.
'Our team is also producing Practice Notes on fee-setting and billing policies.'
Fee calculator
Optometry Australia has developed a calculator that supports practitioners in determining a fair fee for their services that fall outside Medicare. It is available only to members, on Optometry Australia's website.
Clinical policy advisor Simon Hanna said the calculator would help members determine how to financially sustain their practice. 'Calculating what your services are worth is made simpler with the new online tool we launched in July,' he said.
The calculator settings can be adjusted to account for variables including the time taken to perform any service or procedure, the loan amount on relevant equipment purchased, interest rate, relevant business costs such as rent or electricity, and relevant consumables such as lavage needles.
'With optometric services now reaching beyond the scope of the amount reimbursed by Medicare, the calculator allows members to consider an appropriate fee to charge a patient for services or procedures that fall outside those that Medicare remunerates,' Mr Hanna said.
'It can be used to calculate fees that incorporate procedures—for example, lacrimal lavage, punctal plugs, or corneal foreign body removal—or services, such as corneal topography, optical coherence tomography, retinal photography and some visual field services.
'It assists in determining an appropriate fee level when introducing new procedures and services, and checking whether current fee levels are gearing members towards a sustainable financial future.'
Explore the fee calculator at www.optometry.org.au.
Filed in category:
Uncategorised