Read time:

1:30min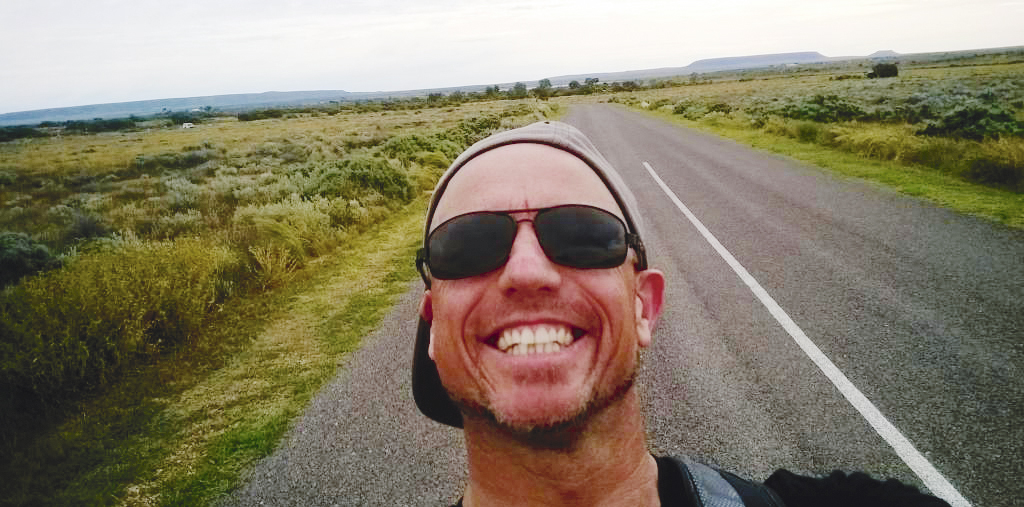 Locum optometrist Phil Jansen
______________________________
By Rhiannon Riches
Phil Jansen and Robert Webster talk about a rural locum scheme that helps practitioners find locum optometrists, and pays the travel and accommodation costs. 
Phil Jansen
Locum optometrist Phil Jansen often surfs the local breaks at Margaret River and sometimes when he travels interstate to work, he packs his surfboard too.
Phil used to have a practice located in his beach home in Prevelly, at the mouth of Margaret River.
Some days he would travel an hour-and-a-half north up the Bussell Highway to Donnybrook, where he leased a shop front that was closed when he wasn't in town. He also drove half-an-hour south to Augusta, and two hours east to Boyup Brook, where he leased rooms in each town's local hospital.
When he decided to take a break from his practice and study therapeutics, he heard about the Nursing and Allied Health Rural Locum Scheme (NAHRLS). 'It sounded interesting, so I registered,' he said.
He was offered his first locum position two years ago, in Darwin. He has since locumed in Townsville, Broome, Cowra, Young, Albany, Port Augusta, and in rural and remote pockets of Australia.
'Most of the positions I accept are interstate with independent optometrists,' he said. 'I make sure I have some down-time between locum jobs, to spend time with my wife, get in the water for a surf, just take a couple of weeks off.
'You see how other optometrists do things, different ways of doing things, a different patient demographic. You see indigenous eye health. It's great meeting different staff.
Phil Jansen surfs the breaks
'Sometimes you arrive at the practice on a Monday morning and you have to hit the ground running. You might meet the staff at 10 to nine, with your first patient expected at nine o'clock, and you can't work out how their equipment works.
'It can be a disadvantage to be away from home at times, and patient follow-up can be difficult because you don't have the same continuity as with your own regular patients, but if you can get the balance right, locuming is ideal,' Phil said.
Optometrists who are employing a locum have the locum's travel costs, such as flights, car hire and accommodation, covered through NAHRLS.
For Phil, locum work requires significant travel time, with a four-hour drive to Perth Airport to start his commuting, but the clinical cases that he sees are worth travelling far beyond the city perimeter.
'You see interesting cases in the country and having a therapeutic qualification gives you access to more complex cases, especially in remote areas without a resident ophthalmologist. It forces you out of your comfort zone.'
Phil's next locum position will be in Bateman's Bay, on the New South Wales south coast. 'I'll take my surfboard with me. I often check out the local mountain bike shop wherever I am, or head out for a hike,' he said.
He gave his Margaret River practice patient records to an optometrist in Bunbury, to act as a care-taker, and they keep in touch. 'I catch up with them from time to time, working in the practice when it suits, between locum positions.'
Phil is a member of Optometry Western Australia.
Robert Webster
Cowra practice owner and optometrist Robert Webster used to do a ring-around among his peers when he needed a locum. Options were thin on the ground for a practice located in the central west region of New South Wales, a four-hour drive from Sydney.
It was a time-consuming search, and often he couldn't procure the same locum twice. That changed when he heard about NAHRLS in late 2013.
'I'm the only optometrist [in the practice] and my father, who has retired, comes in to help from time to time,' Robert said. His father, Brian Webster, established the practice in 1960 and Robert joined the business in 1994.
'If I want to take annual leave, I prefer to have a locum because it's great to have a service still open to patients rather than close the practice while I'm away,' he said. 'Plus, we are one hour away from the nearest ophthalmologist, in Orange.'
Robert has found that employing a locum is the ideal way to keep that continuity for patients. He is not always able to meet the locum organised through NAHRLS, who arrives and leaves while Robert is away.
Robert Webster
Phil Jansen has locumed for Robert on two occasions, first in April 2014 and again for a few weeks in January this year. Robert and Phil studied together at University of New South Wales, completing their course in 1991.
'NAHRLS is a more viable option for employing a locum for short periods, and previously I had to pay travel and accommodation for the locum, but NAHRLS covers that,' Robert said.
He completed his therapeutic qualification in 2011 and prefers a locum to be therapeutically endorsed because the nearest ophthalmologist is an hour away.
'It helps to leave detailed instructions for locums, and explain the quirks of your own equipment. I try to be available on the phone if they run into any problems,' he said.
Although there is no surf beach in Cowra, Robert says there is plenty of scope for outdoor activities, with nearby Wyangala Dam popular for water skiing.
Robert is a member of Optometry NSW/ACT.
NAHRLS provides locum support for eligible nurses, midwives and allied health professionals in rural and remote areas of Australia. No fees or charges apply. NAHRLS has filled 86 optometry locum placements since the program's inception in July 2011. Last financial year, the scheme filled 34 optometry placements, and since July 2014 it has filled 19 placements.
Visit www.nahrls.com.au.
Filed in category:
Uncategorised