Read time:

1:30min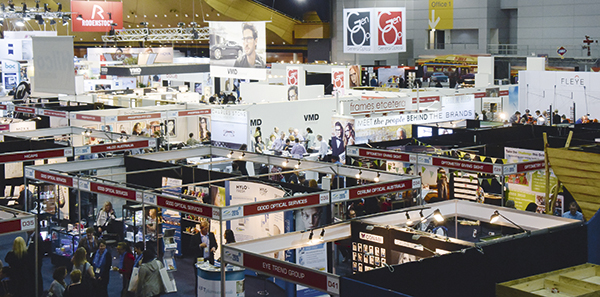 By Rhiannon Riches
Assistant Editor
With the announcement that a new event for the optical industry, O-Show, will launch in Melbourne in May 2016, it appears that both ODMA and Silmo may be planning to stage trade shows annually in Australia.
O-Show is to be held on 21-22 May at Docklands, on the fringe of the Melbourne CBD.
The Optical Distributors and Manufacturers Association of Australia (ODMA) has appointed the International Exhibition and Conference Group to organise both O-Show this year and ODMA 2017, which will be held at Darling Harbour, Sydney, next year.
Expertise Events is the event organiser of Silmo Sydney in Darling Harbour in March next year. Expertise Events managing director Gary Fitz-Roy told Australian Optometry that Silmo was considering holding Silmo Sydney annually.
Depending on the outcomes of the new fairs, optometrists may have a choice of two major industry trade shows to visit each year.
ODMA CEO Finola Carey said the O-Show would provide an opportunity to compare new frames and lens products and optical equipment with an emphasis on hands-on demonstrations. The weekend show will not include CPD.
Ms Carey said the event had been several years in planning. 'The first time we looked at doing this show was 2006. We revisited the concept many times in the intervening years and the timing finally felt just right for this new type of event,' she said.
The floor space at the Docklands venue has allocation for 56 exhibitor stands.
'We have very limited space so we expect between 20 and 30 exhibitors is all we can fit,' Ms Carey said. 'We are still dealing with our second tranche of Expressions of Interests in an attempt to fit everyone in.'
An ODMA media release announcing the event states that O-Show will support new scholarships for the industry as well as providing funding support for Optometry Giving Sight.
'Optical dispensing scholarships will be considered on a case by case basis to the value of approximately $10,000 per annum but it depends on the applicants,' Ms Carey said.
Visit www.o-show.com.au
Sydney to host ODMA and Silmo in 2017
The fairs of Silmo and ODMA will both be held at the new International Convention Centre in Darling Harbour, Sydney in 2017.
Silmo Sydney will be held on 9-11 March and ODMA will take place on 7-9 July.
Silmo is held annually in Paris but is expanding overseas and making its Southern Hemisphere debut in Australia.
Mr Fitz-Roy said there had been consultation with optical industry representatives and the venue before a date for Silmo Sydney had been decided.
He said early March was ideal timing, working in with other international fairs, including Silmo Paris in September 2016, Silmo Istanbul in December 2016, and Mido Optical Fair in Milan in February 2017.
Expertise Events is organising meetings with stakeholders in Melbourne, Sydney and Brisbane in April.
Mr Fitz-Roy said Eric Lenoir from Silmo Paris would be visiting Australia, and representatives of the optical industry would be invited to meet him and hear more details about Silmo Sydney.
Mr Lenoir and Expertise Events are due to complete a site inspection of Sydney's new International Convention Centre before meeting with industry representatives.
Expertise Events organised ODMA's fairs in Brisbane in 2013 and 2015. Prior to 2013, ODMA had been held at Darling Harbour in Sydney.
Filed in category:
Uncategorised