Read time:

1:30min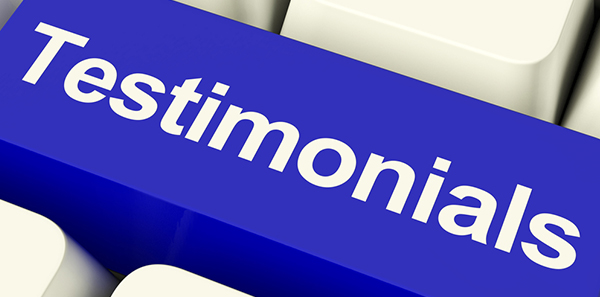 The Australian Consumer Law has hit the courts and the results for businesses that post misleading reviews are worrying.
In January, the Australian Competition and Consumer Commission took two companies, Euro Solar and Australian Solar Panel to the Federal Court for publishing fake consumer testimonials. The court ordered the companies to pay combined penalties of $125,000.
In addition, the director of the two companies was ordered to pay an individual penalty of $20,000.
The ACCC is hoping the result will direct more Australian businesses to their recently published guide on online reviews.
Posting a fake business review that is good for your business can lead to an infringement notice of up to $10,000. The removalist business Citymove was fined $6,600 for creating misleading online 'customer testimonial' reviews.
Dr Michael Schaper is the deputy chairman of the ACCC. He said small to medium businesses were not immune from significant fines.
'Our main concern is that businesses are doing what's acceptable. The approach we take for breaches of the law—for matters that are minor we might send correspondence to let a business know they are on notice. That's us saying "Don't do it again". The next stage is an infringement notice; think of it as a speeding fine. Court action is reserved for the most serious of crimes,' he said.
'The infringement notices range from about $10,000 for a proprietary limited company and $100,000 for a firm listed on the ASX stock exchange. Sole traders are not immune. Our options range from infringement notices all the way up to court action.'
The ACCC wants all Australians with information about fake business reviews to report the details. Dr Schaper said the ACCC kept an ongoing conversation with consumers, logging more than 160,000 calls a year.
The guide also reminds Australian businesses of their legal powers. Independent consumer review platforms must remove reviews that they know to be fake. Failure to do so breaches the Competition and Consumer Act 2010. Defamation law also applies.
'Our guidelines are clear. Review websites must give a communication channel to businesses so they can act if they come across a review that is malicious or defamatory or just plain wrong. This does not mean if you don't like a review they must remove it; it must be wrong,' Dr Schaper said.
If the review platform fails to comply, a business owner may bring the matter to the attention of their state consumer affairs agency or have the right to pursue legal action.
Police or the ACCC are not to be contacted for these matters.
As a federal authority, the ACCC will intervene if misleading practises harm a number of businesses or consumers across the country.
Practice owners should be highly wary of publishing incentivised consumer reviews on the internet. As far as the law goes, the value of the incentive is deliberately vague.
'None of our advice and guidelines lists a financial threshold to the incentive,' Dr Schaper said.
'We take issue with incentives that get consumers to write only positive reviews. That's a tactic used to skew review platforms. If a business gives an incentive for patients to write a review that can either be good or bad, that's fine.'
Dr Schaper said a practice must let the consumer know the review is their impartial, honest belief.
To check that your practice is within the law for online business reviews, visit www.accc.gov.au and search for 'Guide to online business review platforms'.
Filed in category:
Uncategorised