Read time:

1:30min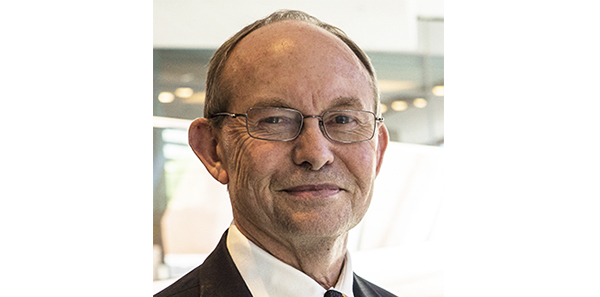 Professor Mike Woods
______________________________
By Rhiannon Riches
Assistant editor
Woods leads further review
Professor Mike Woods, a health economist involved with the Australian Productivity Commission, has been appointed to lead an Accreditation Systems Review.
Health Ministers have requested more substantive reform of accreditation functions following the final report of the Independent Review of the National Registration and Accreditation Scheme.
The review led by Professor Woods is to provide advice to the Australian Health Ministers' Advisory Council on the scope, governance, structure, cost and reporting arrangements to improve efficiency, transparency and the cost-effectiveness of accreditation systems.
Professor Woods's report is scheduled to be delivered in September 2017.
Improving blood sugar lowers blindness rate
Improving blood sugar control in patients with type 2 diabetes from 10 per cent down to the common treatment goal of seven per cent reduces the risk of blindness by 37 per cent, a new study has estimated.
Risk of complications decreased significantly for each HbA1c decrement from 10 per cent to six per cent for outcomes.
Improving HbA1c from 10 per cent to seven per cent led to a 10-year estimated risk reduction of 37 per cent in microvascular events such as blindness in one eye.
Oxford University researchers presented a poster summarising their findings at the European Association for the Study of Diabetes annual meeting in Germany on 12-16 September.
Call for access to genetic testing
Retina International is urging the global retina community to advocate for access to genetic testing as part of World Retina Day on 24 September.
Genetic testing will accelerate the development of therapies for unmet need, according to Retina International. It is developing a toolkit to enable its members to be informed about the new possibilities of genetic diagnosis.
Retina International, a charitable association, says  clinical trials in inherited retinal diseases are taking place and treatments are emerging. Without an accurate genetic diagnosis, patients will not be in a position to access the appropriate trial or treatment.
Health-tracking technology integrated in optical frame temple 
The University of Southern California and VSP Global are launching a major study and consumer pilot with the latest version of the company's tech-embedded eyewear, Level.
The wearable technology integrates health-tracking technology into the temple of an optical frame.
University of Southern California employees will participate in the pilot study. They will receive a Level frame and accompanying smartphone app that will allow them to track their activity. Participants will accrue points for reaching daily step goals. Once a certain number of points are achieved, that user will automatically trigger the donation of a comprehensive eye examination and a pair of glasses to someone in need.
Though still in prototype mode, the technology embedded within the Level frames, including a gyroscope, accelerometer and magnetometer, will track a wearer's steps, calories burned and activity time. Users will be able to locate misplaced frames through the app's 'Find My Glasses' feature.
The pilot will run through December, with published results expected in early 2017.
Free lecture series
Colour vision assessment, optometric management of glaucoma, and a case of managing childhood myopia will be presented at the next Department of Optometry and Vision Sciences 'Seeing Beyond Lecture Series' at the University of Melbourne.
The lectures will take place in the School of Population Health, Theatre 1, 6:30 pm to 8:00 pm on 5 October.
Guest speakers include Dr John Parkes, Graham Lakkis and Tim Martin, from the University of Melbourne Eyecare Clinic.
Register for this free event approved for 6 therapeutic CPD points.
Leader appointed to review of aged care reforms
Assistant Minister for Health and Aged Care Ken Wyatt announced on 22 September that David Tune has been appointed to lead the Aged Care Legislated Review.
The review will inform ongoing reforms to aged care.
Mr Tune is currently the independent chairman of the Aged Care Sector Committee, which provides advice to the government on aged care policy development and implementation.
He was Secretary of the Department of Finance between 2009 and 2014 and has held senior positions in the Department of Prime Minister and Cabinet, and Treasury.
'The review is an important step in assessing how the system has changed and adapted, and where we need to take the system in the future,' Mr Wyatt said.
The final report is expected to be completed by 1 August 2017.
Preliminary findings report into human services released 
The Productivity Commission released its preliminary findings report on 'Introducing Competition and Informed User Choice into Human Services: Identifying Sectors for Reform' on 22 September.
According to a statement from the Productivity Commission, the purpose of the report is to set out its preliminary findings on the services within the human services sector that are best suited to the introduction of greater competition, contestability and informed user choice.
The Commission invites written comments in response to its preliminary findings report before the public release of the report in November 2016.
Submissions on the preliminary findings report are due by 27 October 2016.
INDUSTRY NEWS 
Johnson & Johnson acquires Abbott Medical Optics 
Johnson & Johnson Vision Care is expanding its ophthalmic product range following an announcement it is acquiring Abbott Medical Optics.
The acquisition broadens JJVC's range into three new segments: cataract surgery, laser refractive surgery and over-the-counter consumer eye health.
The deal is reportedly for $4.325 billion in cash and is expected to be completed in the first quarter of 2017.
Abbott Medical Optics is a wholly-owned subsidiary of Abbott Laboratories.
George & Matilda closes deal with Zeiss
Zeiss has entered into a partnership with George & Matilda Eyecare to be its exclusive lens supplier in Australia.
In an announcement on 21 September, George & Matilda CEO Chris Beer said Zeiss's ability to provide comprehensive lens education and training had been an important factor in the decision.
George & Matilda launched on the Australian market in May 2016. Peter Hewett and Tony Hanks were among the first to join.
Filed in category:
Uncategorised