Read time:

1:30min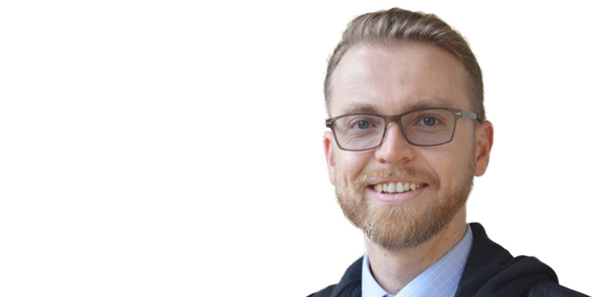 Luke Arundel, National Professional Services Manager
______________________________
By Kirsty Machon
Journalist
Optometrists who may have overlooked the 30 November deadline for renewing their registration should act immediately, to ensure they remain on the register and are able to practise after 31 December.
The Australian Health Practitioner Regulation Agency (AHPRA) is able to take late applications until that date, but can act at any time after to remove practitioners from the register if no application for renewal has been received.
Late applicants will incur an additional fee of $100.
Optometry Australia national professional services manager, Luke Arundel, says any member who has not yet renewed should do so via the Optometry Board of Australia's website as soon as possible.
Any member who has not received a registration reminder from AHPRA should check that AHPRA has their correct contact details.
'We have had a small number of cases in previous years where members have overlooked the registration date and the important one month grace period, and unfortunately, they have been removed from the register,' Mr Arundel said.
'Legally, that means they are unable to see patients. Anyone practising unregistered, even without realising, risks prosecution, will not be covered by indemnity insurance and will not be paid by Medicare.
'It can take some time to go through the fast-track re-registration process, so the legal and financial consequences are not trivial.'
Mr Arundel also reminds anyone who has yet to renew their registration to be sure they have met all registration standards, including those for CPD and CPR.
If members are unsure of the number of points they have acquired, the Optometry Australia Member Portal includes a CPD record. This lists points recorded by type for the rolling two-year period assessed by AHPRA.
All optometrists will need to have earned 24 of their 80 required points through face to face activities. Anyone who holds a scheduled medicines endorsement is also required to have completed 40 of those 80 points through education relevant to this endorsement.
Members who are unsure of when they last completed CPR training and attended a session through their state Optometry Australia organisation can call them directly to confirm the date of training.
'CPR certificates are often valid for 12 months but for the registration standard, you need only to have undertaken CPR training within the three years prior to 30 November 2015,' Mr Arundel said.
'It's easy to forget. You don't want the additional problem of not complying with the standards if you are already in the late renewal period. CPR non-compliance was one of the most common problems found in AHPRA's annual audit.'
Members are advised that if they have not met the requirements outlined in the standard, they should be honest with AHPRA and say so. A false declaration may be an offence under the National Law.
One optometrist was successfully prosecuted for working while not registered, under sections of the health professions National Law Act relating to the use of the title and to the scope of practice of optometry.
This has prompted Mr Arundel to remind optometrists why it is important to ensure they have renewed their registration, check they are listed on the register, and to follow up with AHPRA if a renewal reminder has not been received.
For assistance, contact Luke Arundel on 03 9668 8560 or l.arundel@optometry.org.au.
Filed in category:
Uncategorised