Read time:

1:30min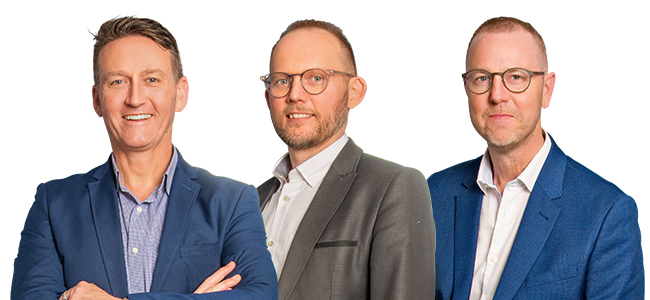 Darrell Baker (left) returns as National President for a second year, Murray Smith (middle) has been elected Vice President and Gavin O'Callaghan (right) continues in the role of Treasurer.
Optometry Australia's Annual General Meeting held on Friday 29 November, 2019, resulted in Darrell Baker being re-elected as President with several changes made to the composition of the national board of directors.
Murray Smith has been appointed Deputy President following Kylie Harris's decision to step down from this position. Ms Harris, who is an independent director, remains on the national board.
Mr Smith joined the national board in 2019 having been nominated by Optometry Victoria South Australia following the merger of both divisions. He remains a director of the state division.
Margaret Lam has been newly appointed, nominated by the Optometry New South Wales Australian Capital Territory division, replacing Steve Zantos who joined the national board in 2015 but has now stepped down. Ms Lam and Mr Zantos are also members of their state council.
Tori Halsey has been appointed through her nomination from Optometry Tasmania replacing Karen Garner-Hamilton who, after two years as this state's nominee director, has chosen to step down. Ms Halsey is also a member of the Optometry Tasmania board.
Gavin O'Callaghan will serve another year in the role of Treasurer.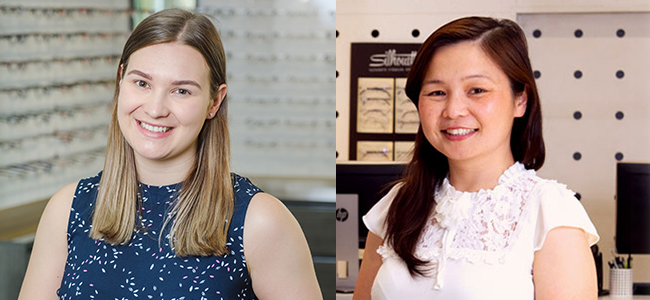 Incoming national directors, Tori Halsey and Margaret Lam.
National board role
Mr Baker thanked the board for the trust that it has placed in his stewardship of the national board for a second year.
He also warmly welcomed Ms Lam and Ms Halsey to the national board and said he looked forward to their contribution to the board's senior level strategic work, leadership and oversight.
'We operate to strict and modern governance principles around confidentiality and conflict of interest. This ensures we separate our national board role from any state division responsibilities, and it minimises the conflict and risk associated with this complex situation.
'In this way we can ensure that, as directors on the national board, we are unbiased in our decision making and that we are representing all members, regardless of where they reside and practise.
Mr Baker said that a primary responsibility of the new national board in 2020 will be to develop the organisation's new strategic plan for the 2021-2024 period.
'The success of our strategic planning – a responsibility shared across our federation – is determined by how we are meeting our performance goals aligned to our Lead, Engage and Promote pillars, as well as the internal financial and human resources indicators.
'Central to everything we do is our grassroots membership, and as a board of trusted optometry leaders, we continually challenge ourselves as to how our decisions add value to our members and where we need to improve.
'We are always conscious of driving efficiencies, operating transparently and being prudent with our decision making.
'I am delighted that we are on track to meet our 2018-2021 performance goals and I would like to thank all members of the board who have had an instrumental role in driving these outcomes'.
Mr Baker warmly thanked Mr Zantos for his four-year contribution, and Ms Garner-Hamilton for her two-year contribution to the national board, and he wished them much future success.
'I also would like to thank Kylie Harris for her work as Vice President last year and I look forward her continuing and valuable input into our discussions and decisions', Mr Baker said.
The national board now comprises of the following members:
| | |
| --- | --- |
| Darrell Baker | President |
| Murray Smith | Deputy President |
| Gavin O'Callaghan | Treasurer |
| David Bradley | Director |
| Tori Halsey | Director |
| Kylie Harris | Director |
| John Palassis | Director |
| Margaret Lam | Director |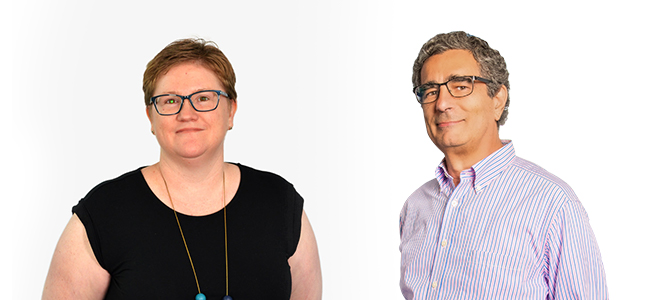 Outgoing national directors, Karen Garner-Hamilton and Steve Zantos
Filed in category:
Workplace