Read time:

1:30min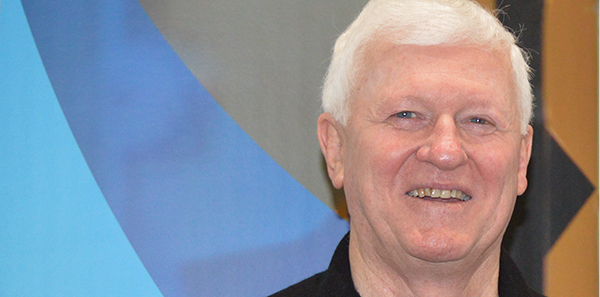 Colin Waldron, chairman of the OBA during the 2014-2015 reporting period
________________________________
By Kirsty Machon
Journalist
The number of optometrists in Australia increased by 2.7 per cent in 2014-2015, with a total of 4,915 now registered, according to the annual report of the national health professions regulator. Optometry student registrations eased, from 1,729 in 2013-2014 to 1,590 at 30 June 2015.
The 2014-2015 report from the Australian Health Practitioner Regulation Agency (AHPRA) and its national boards, including the Optometry Board of Australia (OBA), includes figures on notifications made against health practitioners for potential health, conduct or safety concerns.
A total of 53 notifications about optometrists were 'closed' in 2014-2015. This number includes New South Wales, where health practitioner notifications are handled by a state authority and not by AHPRA.
The majority of these notifications were closed at the point of assessment, meaning no evidence was provided to suggest the situation required further investigation, or that AHPRA had no jurisdiction over the complaint.
Eight optometrists were further investigated by AHPRA but no investigation resulted in a referral to a panel or in a tribunal hearing.
Two optometrists accepted an undertaking in relation to the matter under investigation, two had conditions imposed on their registration and six were cautioned. However, these cases do not include the figures from NSW.
No optometrist had their registration cancelled or suspended.
One mandatory notification was received from another health practitioner. Health practitioners are required to notify AHPRA if they are concerned about a registered practitioner's health, safety to practice, or conduct. The optometrist accepted an undertaking in relation to the matter.
One optometrist was successfully prosecuted for working while not registered, under sections of the health professions National Law Act relating to the use of the title and to the scope of practice of optometry.
This has prompted Optometry Australia's national professional services manager, Luke Arundel, to remind optometrists why it is always important to be sure they have renewed their registration, check they are listed on the register, and to follow up with AHPRA if a renewal reminder has not been received.
The closing date of registrations for annual renewals for optometrists is 30 November but AHPRA is able to take late applications until 31 December.
Across all professions, AHPRA received 300 notifications relating to the advertising of health services.
Filed in category:
Uncategorised