Read time:

1:30min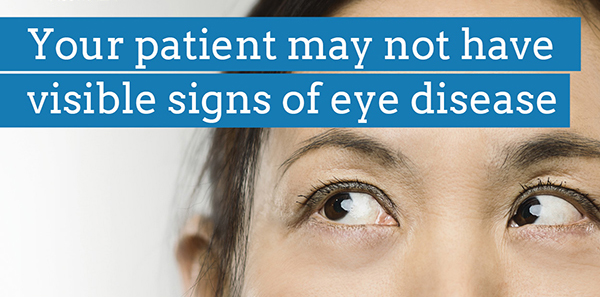 By Kerry I'Anson
National Brand and Corporate Relations Manager
Optometry Australia's GP Campaign has had a soft launch with the first digital advertisement appearing on ama.com.au.
The campaign aims to heighten awareness of the role of optometrists among general medical practitioners to improve referral pathways, and will run until May 2017.
The advertising, editorial and video campaign will deliver three key themes:
'There's more to optometry than meets the eye' focuses on providing a general overview of the role of optometrists in eye health diagnosis and primary eye health management.
'Together we can keep an eye on diabetes' aims to strengthen awareness of how optometrists can work with GPs to manage diabetic retinopathy.
'Seeing red needs a closer look' intends to inform GPs of the equipment optometrists have to assist in a thorough examination of patients presenting with red eyes.
The print campaign will start to appear in Australian Family Physician, Australian Medicine and Medicine Today from this month.
The digital elements will also appear on racgp.org.au, and a digital and video campaign specifically targeting diabetic retinopathy will appear on ThinkGP in early 2017.
The campaign invites GPs to visit optometry.org.au to find an optometrist or to link through to the campaign page to learn more about optometry services and to download a GP Fact Sheet and a Guide for the use of digital retinopathy photography. Content within this section will continue to be built.
The campaign  is integrated with the Good vision for life initiative aimed at patients and the general community. This campaign appears under the tag 'Optometrists: working with you to help your patients maintain good vision for life'.
GP Guide for the use of digital retinopathy photography 
Filed in category:
Uncategorised