Read time:

1:30min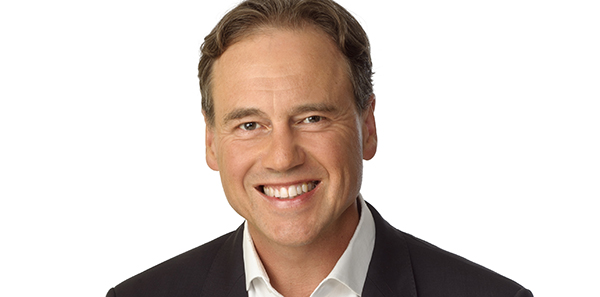 Health Minister Greg Hunt
______________________________
By Rhiannon Riches
Assistant Editor
The Turnbull Government is revisiting the Medicare rebate freeze ahead of the May budget, signalling the possibility of lifting the freeze.
Health Minister Greg Hunt said on the ABC's AM program this morning that it was an item he was willing to review, subject to a very clear set of reforms that would help make the system stronger and better.
The Medicare rebate freeze has been in force since it was imposed temporarily by Labor in 2013, in an attempt to save the budget millions.
Optometry Australia Acting CEO Kirsty Machon said: 'Optometry Australia has made strong representations to the Australian Government, opposition parties and independents, calling on them to work together to immediately lift the freeze on the indexation of optometry Medicare services.'
She says that Optometry Australia is currently seeking a meeting with the new Federal Health Minister, Greg Hunt, to ensure he is aware of the impact of the rebate freeze on optometry services.
The Australian Medical Association and the Royal Australian College of General Practitioners have been campaigning to have the freeze lifted. Optometry Australia has also campaigned to stop the freeze on Medicare rebates for optometry, and encouraged its members to act.
For an item 10901, Optometry Australia estimates the current rebate is $14 less than it would have been if fair indexation had been applied in line with CPI each year since 1998.
Modelling by Optometry Australia estimated that practice incomes associated with Medicare rebates were $9,282 less per full-time optometrist in 2016 than they would have otherwise been, due to the cuts in the Optometric Medicare Benefits Schedule rebate and the ongoing freeze on indexation.
Due primarily to the indexation freeze and the five per cent cut on the MBS rebate for optometry services that came into effect from 1 January 2015, Optometry Australia estimates that government investment in primary eye care through Medicare has decreased by more than $103 million since 2015.
READ Compound effect of rebate freeze
Timeline of events 
November 2012: Medicare rebates for optometry last indexed before the freeze.
May 2013: Gillard Government suspends Medicare rebate indexation until 1 July 2014 to align indexation with 2014-15 financial year.
May 2014: Abbott Government announces freeze on indexation for MBS and DVA rebates for optometry services until 1 July 2016.
December 2014: Abbott Government announces an extension of the freeze on MBS rebates for optometry by another two years until 1 July 2018.
January 2015: Five per cent cut to MBS rebates for optometry services commenced. Fee cap lifted and optometrists allowed to determine their own fees.
May 2016: Turnbull Government extends the rebate indexation freeze to 1 July 2020.
Filed in category:
Uncategorised