Read time:

1:30min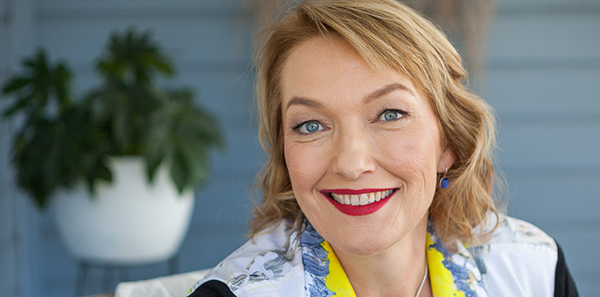 Katrina Otto
______________________________
By Ashleigh McMillan
Journalist
Four free webinar sessions on computerising allied health, including how to register for access to My Health Record, will begin on 22 May, hosted by Allied Health Professions Australia (AHPA).
The Australian Government announced in the Federal Budget on 9 May that My Health Record, a digital patient summary that practitioners can contribute to, would follow an opt-out model from 2018.
Train IT Medical owner Katrina Otto, whi is delivering the training on behalf of AHPA, says that optometrists may be disadvantaged if their practice management software doesn't integrate with the My Health Record system.
'If practices already have software, I would like everyone to be asking the question: is my software conformant with My Health Record? If it's not, ask the software vendors to get on board, because otherwise they're putting their customers at a disadvantage,' Ms Otto said.
'I work with a lot of the major software vendors in Australia, and I know they respond to what their customers ask for. It is frustrating for me at times, because I will tell them practices are at the stage of needing this integration in the software, but they'll say that not enough people are asking for it.
'So the very first thing for optometrists to do is to ask providers to make sure their software is compliant with My Health Record and if it is not, have a conversation with the vendor and ask them about their plans, because it was announced in the Federal Budget that every Australian will have a My Health Record.
'Eventually it will become part of the way allied health providers can obtain summary information they currently do not receive directly, and they may be disadvantaged without it,' she said.
Ms Otto is working with AHPA and its members, including Optometry Australia, to support greater uptake of practice software and other digital technology such as secure messaging and My Health Record by allied health practices. 
Ms Otto has worked in practice management in a variety of fields, including ophthalmology, women's health and respiratory medicine. She is currently a senior educator for the Australian Digital Health Agency and in that role was involved in training at the Nepean Blue Mountains and Northern Queensland trial sites for the My Health Record in June 2016.
Getting registered
Ms Otto says that after ensuring that their practice management software is compatible with My Health Record, optometrists will need to register to access their patients' medical history online.
'Optometrists will ideally get themselves and their practices registered as soon as they can. The good news is that the online registration forms which are accessible on digitalhealth.gov.au are a much easier process than four years ago.
'As long as optometrists have all their business details and their personal registration details, and have conformant software, they will be able to register to receive a NASH certificates and a HPI-O and connect their organisation to their conformant clinical software.
'Individual Optometrists will also need an individual identifier called a HPI-I. Relevant information is on the Australian Digital Health Agency website under the 'Get Started with Digital Health' section,' she said.
While there are set-up procedures to go through, Ms Otto says that once clinicians have registered and start using the system they will begin to see benefits for their practices and their patients.
'Optometrists are obviously a very important part of the health-care team, in particular when it comes to chronic diseases such as diabetes, where patients routinely see multiple healthcare providers and currently information is often not shared efficiently across the team in an electronic format.
'My Health Record does not replace our usual communication but may provide opportunities for clinicians to access information, such as a shared health or event summary, that they may not have received directly. It's vital that optometrists are able to contribute streamlined communication as part of a patient's health-care team.
'Using My Health Record is very easy. Getting set up and ensuring you have a computer and software that are conformant to the digital record is the most challenging part. Currently, clinicians often have to chase information about their patients or work without it, so I am hoping this will streamline communication and offer time and efficiency improvements for optometrists.
'Sharing information electronically is the future; we're not going to go back to paper. Patients routinely want a copy of their information, and it's just an expectation now that they would be able to access it on their iPad or laptop.' Ms Otto said.
The free webinar series begins on 22 May, with the four sessions covering software, referrals and contacts, clinical note-taking and how to access the My Health Record.
Allied Health Professions Australia is also currently developing additional information and resources to assist practitioners who are looking to integrate digital health technology into their practice. If you would like to provide feedback about what might assist you in your practice, please contact AHPA at comms@ahpa.com.au. 
Filed in category:
Uncategorised