Read time:

1:30min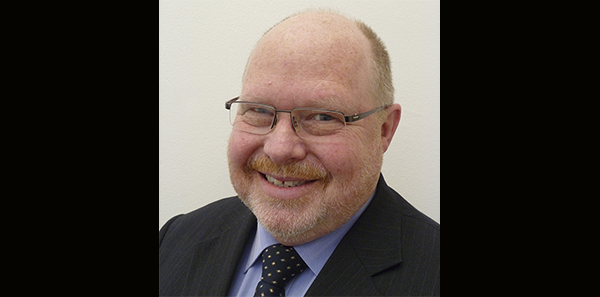 Micheal Knipe AM
______________________________
By Rhiannon Riches
Hobart optometrist Micheal Knipe has been recognised for his service to optometry in the 2015 Australia Day honours. He has been made a Member of the Order of Australia for significant service to optometry through executive roles with professional organisations, and to the community of Timor-Leste.
Mr Knipe, who was in Melbourne at the Australian Open on 26 January, said the award invoked mixed emotions and he was both surprised and delighted.
'These types of things are rarely a solo effort,' he said. 'Family, friends and colleagues have given me the opportunity to do what I've done. Without their support, it couldn't have happened.'
He served as national president of Optometrists Association Australia (now Optometry Australia), as well as president of the Tasmania Division. His roles have included chairman of Independent Optometrists Australia (now ProVision) from 1993 to 2009, and he has served as a national committee member of Optometry Giving Sight since 2007.
Mr Knipe has a private practice in Hobart and is senior optometrist at the Royal Hobart Hospital eye clinic. He has been involved in providing eye care in Timor-Leste since 2003 as part of the East Timor Eye Program (ETEP).
ETEP is supported by Vision 2020 Australia and the Royal Australian College of Surgeons.
The program works closely with the Timor-Leste Ministry of Health and the National Eye Centre to train and up-skill local Timorese eye health nurses to ensure a sustainable eye-care program.
Mr Knipe is preparing to make another trip in mid-February. 'I'm expecting to do some mentoring and training one-on-one, as well as an administrative role to set up the program for the year, including working out where resources are best spent,' he said.
He has trained several eye-care nurses in Timor-Leste, slowly making his role there redundant, which he said was the end-goal.
On his return from Timor-Leste, Mr Knipe will revert to the role of student, travelling to Sri Lanka on a study tour organised by Jon Baines Medical and Professional tours. It will be his first trip to Sri Lanka and he is interested in visiting the eye centres, some of which receive support from Australia through the Brien Holden Vision Institute.
'I'm looking forward to talking to the people involved in university courses and hospitals there, and what lessons I can bring back,' he said.
Mr Knipe said an official Order of Australia awards ceremony would be held at Government House in Hobart.
Australia Day 2015 Honours List
Filed in category:
Uncategorised