Read time:

1:30min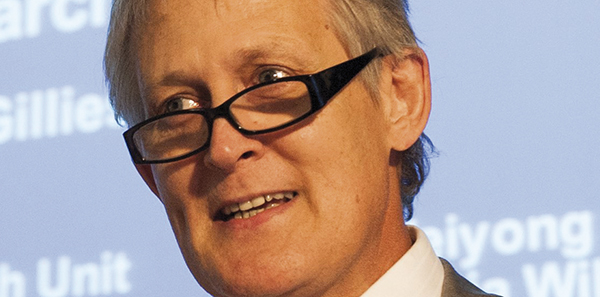 Professor Mark Gillies
______________________________
By Helen Carter
Journalist
Australia leads the world in protecting older people from the impacts of wet age-related macular degeneration, according to a survey.
The research shows that Australia achieves significantly better long-term treatment outcomes than Europe or the United States in enabling older Australians with the disease to continue reading and driving.
The research studied more than 1,000 eyes that had been treated for five to seven years.
Lead investigator of the Fight Retinal Blindness! Registry at the Save Sight Institute in Sydney, Professor Mark Gillies, detailed the results when releasing data from the registry at the Royal Australian and New Zealand College of Ophthalmologists congress in Wellington in November.
He said the average Australian patient had vision for six years that was as good as or better than their starting vision, compared with four years for the USA and two years for Europe.
'This is an outstanding result as the research shows that the use of carefully managed anti-VEGF injections has enabled 40 per cent of Australian patients with wet macular degeneration to still have driving vision after seven years of treatment compared with just 23 per cent for the United States,' Professor Gillies said in a media release.
Macular Disease Foundation Australia CEO Julie Heraghty said the injections had revolutionised management of the disease, enabling thousands of Australians to preserve quality vision, and maintain independence and quality of life, which had been unimaginable a decade ago before the treatment became available.
Ms Heraghty and Professor Gillies said Australia's outstanding results were due to high disease awareness leading to earlier diagnosis and treatment, and highly skilled specialists providing quality care.
Successive Australian governments responding quickly to enable timely access to the treatment through Pharmaceutical Benefits Scheme reimbursement had been a key driver of the success, they said.
Professor Gillies said Australia's approach established global best practice through its commitment to raising awareness, early detection, and accessibility and affordability of treatment.
Meanwhile new research shows that a common medication used for Parkinson's Disease, restless leg syndrome and other movement disorders, can delay or prevent the onset of AMD.
The study found that those taking L-DOPA medication (also called Levodopa) were less likely to develop AMD or it developed years later than those not taking the drug.
The study used retrospective analysis to compare the incidence of AMD between patients taking L-DOPA versus those not taking L-DOPA. Researchers analysed two separate cohorts of about 17,000 patients and about 20,000 patients with extensive medical records. The original study results were confirmed in a larger data set, electronic medical records of 87 million patients.
In patients not taking L-DOPA medication, AMD onset occurred around age 71 years in all three cohorts. In people taking L-DOPA medication, AMD occurred significantly later at 79.4 years in all three cohorts.
Dr Andrew Moshfegi from the University of Southern California's Eye Institute presented the research at the American Academy of Ophthalmology annual conference in Las Vegas in November. The study was also published in The American Journal of Medicine.
Dr Moshfegi's team previously discovered a G protein–coupled receptor that binds to and is activated by L-DOPA.
'This receptor, GPR143, is expressed in the retinal pigment epithelium, a primary support tissue for the neurosensory retina. Further, we have shown that GPR143 controls trophic factor release by the retinal pigment epithelium such that GPR143 signalling may protect from AMD,' he wrote in the journal.
'Exogenous L-DOPA was protective against AMD. L-DOPA is normally produced in pigmented tissues, such as the retinal pigment epithelium, as a by-product of melanin synthesis by tyrosinase. GPR143 is the only known L-DOPA receptor; it is therefore plausible that GPR143 may be a fruitful target to combat this devastating disease.'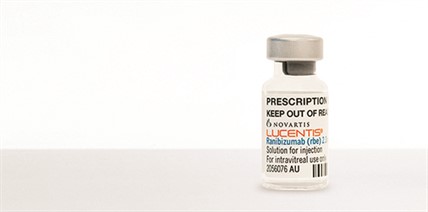 Filed in category:
Uncategorised