Read time:

1:30min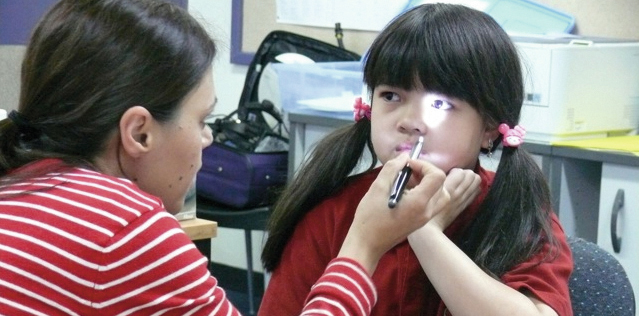 Dr Nellie Deen
______________________________
By Helen Carter
Queensland ophthalmologist Dr Hamish McKee will stress the importance of gonioscopy for glaucoma patients, and optometrist Dr Nellie Deen will highlight red flags in paediatrics at AVC next month.
They are among the many high-calibre speakers lined up for Australian Vision Convention at the Gold Coast Convention and Exhibition Centre on 10-12 April.
Dr Deen, lead optometrist of paediatric services at the Australian College of Optometry, said her talk would be directed at conditions that were often missed in paediatric examinations, as they were not cues optometrists would usually look for in children.
'For example, there are conditions that mask as bilateral refractive amblyopia and often this can be a misdiagnosis,' she said.
'I will concentrate on a few cases that will highlight conditions often missed, such as colour vision problems in girls, and discuss basic routine examinations that optometrists can do on every child to ensure things are picked up.
'It will be an overview of what we can do so we don't miss potentially life threatening or vision threatening problems.'
Dr Deen graduated with a Doctorate of Optometry from the State University of New York (SUNY) College of Optometry and completed an internship in the Vision Therapy and Head Trauma department at SUNY, followed by an externship in the Pediatrics and Vision Therapy Clinic at New York's Beth Israel Hospital.
In 2004 she moved to Melbourne and from 2007, worked at the ACO as lead optometrist in clinical teaching before becoming the paediatric lead in 2013.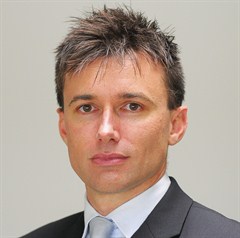 Dr Hamish McKee
Dr McKee, who has a special interest in glaucoma surgery and completed a glaucoma fellowship at Hong Kong Eye Hospital, practises at Laser Sight Maroochydore and consults in glaucoma at Eye Care Specialists Sunshine Coast. He will discuss ways of differentiating the glaucomas.
'The importance of gonioscopy and different pressure measuring devices are my topics,' he said. 'A lot are misdiagnosed because they are not examined properly. Patients often don't have gonioscopy.
'Optometrists should ensure that patients being investigated for glaucoma have gonioscopy, whether by an optometrist or ophthalmologist, because it helps determine glaucoma type and treatment.'
Optometry Australia's Clinical Guideline on Glaucoma states that gonioscopy is a necessary component of any examination in which glaucoma is suspected, to rule out the possibility of angle closure, pigmentary dispersion, pseudoexfoliation, congenital angle abnormalities or secondary components.
Register at www.etouches.com/avc2015.
Filed in category:
Uncategorised