Read time:

1:30min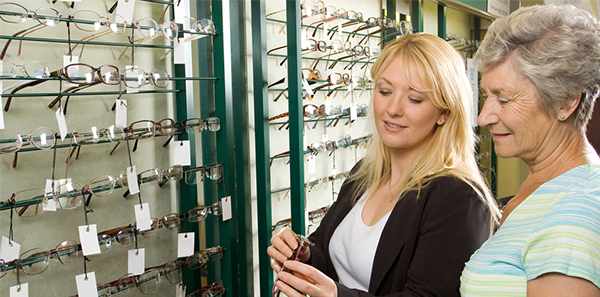 If you have been tracking the demographic group that has the income to spend on frames and is likely to visit an optometrist for eye care, chances are you have been thinking about the opportunities presented by Australia's Baby Boomers.
Born from 1946 to 1964, Baby Boomers comprise about 25 per cent of Australia's population. As Baby Boomers have an average expected life span of 85 years, and birth rates are declining, health researchers know the Boomers will be a big group for decades to come. Each week in Australia in 2012, 4,800 people turned 65 years.1
The UN World Population Prospects confirm that this demographic change is occurring everywhere. In 2010, 20 per cent of the population was categorised as 'old age'. In 2050, this group will make up 40 per cent of the population. The world is set to experience a surge in elderly Baby Boomers.
Traditionally, spending declines for people after the age of 70 years, but Boomers still have sizable discretionary spending ability. According to the US census, 83.4 million American Baby Boomers had a collective spending power of more than $2 trillion in 2008, which represented 50 per cent of all American discretionary income.2
In Australia, research clearly shows that spending power peaks with the Boomers. The most important measure—gross household income—peaks in the 45 to 54 age bracket. Households have a mean income of over $1,700 per week. From that point, income steadily declines to $600 per week for couples who have reached their 70s. The ABS 2006 findings of household wealth and wealth distribution show that weekly expenditures match this trend, with 45 to 54 year-olds spending the most of any shoppers.
Incoming health challenge
On the whole, Australian Baby Boomers are not as healthy as they could be. A representative health sample from the North West Adelaide Health Study provides a glimpse into the state of Australian Boomer health since 2000. Of all Boomers surveyed in the study, 36.1 per cent had one chronic disease, 12 per cent had two chronic conditions and 6.3 per cent had three or more conditions.3
Research shows that 61 per cent do not achieve sufficient physical activity. Thirty-eight per cent are obese and 39 per cent are overweight, 21 per cent have high blood pressure and 17 per cent of Baby Boomers still smoke.
For optometrists specialising in early detection of diabetic retinopathy, glaucoma and AMD, this will mean a surge in workload and a real population health challenge in years ahead.
We know that Baby Boomers have the means to invest in their health and in optical products. We also know they have major health challenges that need to be managed by optometrists with strong disease detection skills. Do we need more targeted marketing to this major demographic segment?
New models
Notice anything in common with the majority of models in frames posters? Most frames models appear as if they are excited about celebrating their 21st birthday at a Milan fashion show. Grey hair or receding hairlines are rare. Market research from US firm Mintel reveals that Baby Boomers surveyed think few retailers carry appealing merchandise for their age group and yet, it is rare to see a happy, confident silver-haired man in an optical frames advertisement.
The national merchandise and retail manager for General Optical Australia, Gavin Heriot, says that the optical industry is primarily concerned with offering something for every market, rather than creating specialities. He says there is not one brand that favours the Baby Boomer market above all others.
'We are not a consumer-focused company, we are a wholesale company, but what is very clear to us is that in the brands and in product sales, products that are more conservative and suited to an older taste are more popular,' he said.
Going through GenOp's recent sales figures, three brands stand out. One offers a conservative product with sensible pricing, and two ranges of conservative luxury branded frames that have struck a chord with the Baby Boomers. Another two ranges offer diversity within their brands, but the models aimed at the older consumer have seen more success.
'From a design perspective, it's important for manufacturers and designers to be conscious of keeping a portion of their range targeted to the Baby Boomers,' Heriot said. 'You cannot forget them; they are irreplaceable.'
1.  Van Onselen L. The Baby Boomer Bust. Macro Business. 13 February 2011.
2.  Poggi J. Retailers leave Baby Boomers dry. Forbes.com. 23 September 2008.
3.  Australia's Baby Boomer Generation: Obesity and Work: Patterns, Causes and Implications. University of Adelaide. PDF document.
Filed in category:
Uncategorised