Read time:

1:30min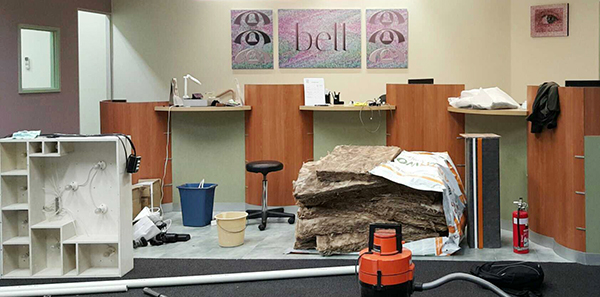 By Rhiannon Riches
Assistant Editor
Landlord woes have forced Bell Optometrists' owners Kath Rieper and Julian Knott to relocate at short notice in Coburg, a suburb north of Melbourne.
Ms Rieper works part time in the practice and her husband Mr Knott works full time.
'Because our landlord became difficult, we moved to the old Medicare office in Walkers Arcade. It had been vacant for more than four years because it's really too large for most retail,' Ms Rieper said.
'The move had to be pulled off in one month from gaining access to the new premises as the former landlord would not reasonably negotiate a longer stay. I think our notice to vacate was delivered with five and a half weeks' notice. Luckily, the vendor of the former Medicare property was very helpful with immediate access,' Ms Rieper said.
'We decided to bite the bullet and purchase the property. It was for sale or lease but the owner is ageing and wanted to simplify his assets, so inevitably it would have been sold at some time. Our experience with landlords had been universally good until this last one bought Waterfield Street in 2008. We couldn't afford a repeat of that scenario. We now realise how much your business continuity and goodwill is at a landlord's mercy.'
Kath Rieper and Julian Knott relied on word of mouth to find tradespeople.
'We generally chose our patients' or staff's relatives for the fit-out work as they were more motivated by their friendship or business relationship with us to deliver the work on time,' Ms Rieper said.
'We rewarded their efforts with acknowledgment in social media of their good tradesmanship and reliability. Some compromises had to be made on our part to keep everything as simple and quick as possible. For example, we were able to have the cabinet maker retain the original Medicare reception desks but reduce their size by a third or so.
'Our staff members were great at cleaning out the old practice before moving day so there was less to do; we owe so much to our team of staff and friends who generously pitched in and did the hard yards physically moving across Waterfield Street and into the Arcade.'
She has advice for optometrists who are considering relocating their practice.
'Carefully co-ordinate the tradespeople so there are no wasted days, and keep good relationships with the nearby shop owners during the fit-out. It can be noisy and disruptive for them during floor sanding and so on.
'Hope for not too many nasty surprises in the structure of your new practice, which you discover only when building; in our case there were roof leaks and carpet mould.
'It's helpful to have a Facebook presence already established with your patients as it's the fastest way to get information out there.
'We also recommend using Google Business so that when your patients can't find you, their search by business name will give the updated location. Google Maps has been slow to understand that we've moved but Google Business helped a lot.
'And remember to redirect your mail before the move.'
Experienced movers
This is not the first time Kath Rieper and Julian Knott have moved practice locations.
'We bought Graham Greene's practice in Walkers Arcade about 1994. Then when John Jennings wanted to downsize, we bought the Aitkens, Jennings and Breadon practice in Waterfield Street and combined the two practices, and renamed it Bell Optometrists,' Ms Rieper said.
'Plenty of our patient cards are continuous from the 1960s. When we bought Graham's practice it was located at Shop 15 in Walkers Arcade. Now we have moved back to Shop 16, right next door. It has been handy because older patients remember the old location, while other patients know the old Medicare office.'
Lenses are edged on site in the practice.
'It is a neat point of difference for us as not many independent optometrists do that any more. It means we can fit new lenses to old frames while the patient waits. We can be fussy about our lens fitting. In our experience, labs can be a bit laissez faire in quality control,' Ms Rieper said.
Bell Optometrists is a member of ProVision.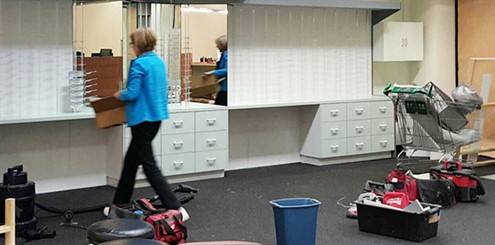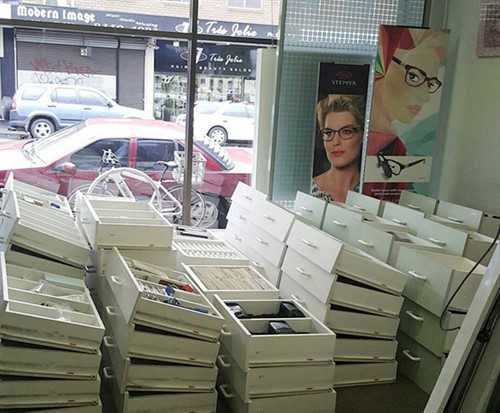 Filed in category:
Uncategorised