Read time:

1:30min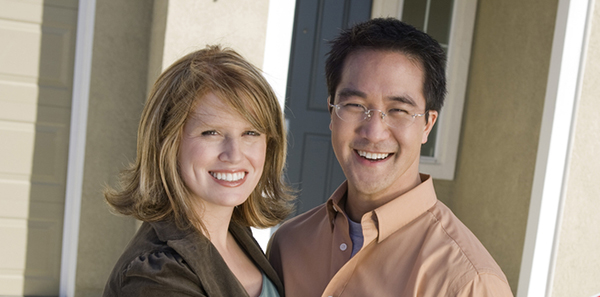 By Lauren Gillett
Associate, Property Team, Partners Legal
The Victorian Government intends to make significant changes to the First Home Owner Grant (FHOG) and stamp duty for first home buyers, with effect from 1 July 2017.
Subject to the requirements below, first home buyers who enter into a contract of sale from 1 July 2017 will obtain:
· An exemption on stamp duty if the property is valued up to and including $600,000, or
· A concession on stamp duty applied on a sliding scale if the property is valued between $600,001 and $750,000.
To qualify for the exemption or the concession, the following requirements must all be met:
· The dutiable value (see below) of the property must be $600,000 or less for the exemption, or between $600,001 to $750,000 for the concession
· The purchaser, who must be over the age of 18 years, and the purchaser's partner, if applicable, must both be first home buyers
· The purchaser must be an Australian citizen or permanent resident
· The property purchased must be used as the purchaser's principal place of residence for a continuous (non-interrupted) period of 12 months, commencing within 12 months of possession of the purchased property.
The dutiable value of a property is generally determined by whichever is greater, the purchase price or the market value, less any deductions such as off-the-plan concessions.
Further update on the changes affecting property
The exemption or concession applies to new and established homes. Examples of the changes are reflected in this table.

According to the Real Estate Institute of Victoria (REIV), in recent years the Victorian median house prices have increased, with the median house price in metropolitan Melbourne hitting a record high of $770,000. The story is different in regional Victoria where the median house price is $358,000. The REIV has also found that the median apartment price in metropolitan Melbourne is $563,500 and in regional Victoria it is $269,000.
This suggests that the stamp duty exemption or concession is likely to be more relevant for those looking to purchase either an apartment or their first home in regional Victoria.
FHOG increases targeting regional Victoria
Metropolitan Melbourne has historically been more attractive for first home buyers, given the greater opportunities to obtain graduate employment. The State Government is looking at ways to help regional first home buyers purchase in their local communities and help support construction and employment in regional areas.
One incentive by the Andrews Government to help increase the number of homes being built in regional Victoria by first home owners is to increase the FHOG to $20,000 for homes built in certain regional council areas and valued up to $750,000.
Properties in Victoria will be eligible for the grant, with the exception of those located in certain councils in the metropolitan Melbourne area and the catchment area of Cardinia Shire Council.
Just like the stamp duty exemption or concession, in order for the purchaser to be eligible for the increased grant, the purchaser and the purchaser's partner must be first home buyers, and the property purchased must be the purchaser's primary place of residence for a continuous period of 12 months, commencing within 12 months of possession of the purchased property.
This increased FHOG is to apply to contracts of sale signed between 1 July 2017 and 30 June 2020, inclusive. The FHOG for first home buyers of new homes in metropolitan Melbourne and Cardinia Shire Council will continue to receive the $10,000 FHOG.
The FHOG coupled with the stamp duty exemption or concession are expected to benefit about 25,000 first home buyers, and enable them to contribute more towards the equity of their home and reduce their mortgage payments.
Financing your first home
Commentators have expressed views on the difficulties faced by first home buyers trying to save a deposit. The disparity between the average income and an average first home buyer loan has continued to increase in recent times. Further complicating factors include that first home buyers need stable employment to service loans and need to reduce their living costs to save a deposit. 
Optometry Finance Australia advises that it is vital to know your buying budget limit. There is no point looking at properties that cost far more than the bank will lend you. Talk to your financial institution or a mortgage broker about getting a pre-approval in place, and calculate your up-front costs such as lenders mortgage insurance, stamp duty and moving costs.
Around 60 per cent of first home buyers receive some help from their parents. Guarantor loans are available and allow guarantors, usually parents, to offer their home or investment property as additional security for a loan so a first home buyer can:
· borrow up to 110% of the property value
· avoid the cost of Lenders Mortgage Insurance
· cover the extra costs of purchasing a property including stamp duty, mortgage set-up costs, conveyancing and legal fees
· qualify for a lower interest rate based on the loan-to-value ratio.
Summary
If you or someone you know is at a stage in their lives where they are considering the purchase of their first home or apartment, these incentives may help. It is anticipated that legislation for these incentives will be passed by the State Government shortly and we will keep you updated on developments.
View the video for more information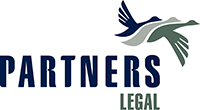 Partners Legal can assist with applications for both the stamp duty exemption or concession, as well as the FHOG. It offers competitive pricing and can provide legal assistance from pre-contractual advice to handling the broader conveyance up to settlement. To speak with the property team call 03 8508 7800.

Optometry Finance Australia can assist with financing arrangements. To speak with a finance broker call 1300 678 346.
______________________________
This article is not intended to be a comprehensive review of all developments in the law and practice, or to cover all aspects of those to which it refers. Readers should seek legal and financial advice before applying the information contained in this article to specific issues or transactions.
Filed in category:
Advocacy & government
,
General news
,
Workplace
Tagged as:
Advantage program
,
Member services
,
Stakeholders & partners