Read time:

1:30min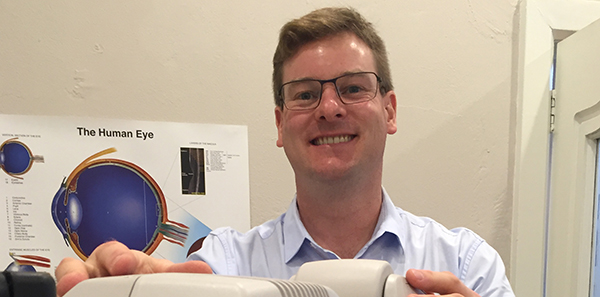 Dario Canale in his practice, Ashburton Eyecare
______________________________
By Rhiannon Riches
Assistant Editor
Twelve months after changes to the Medicare Benefits Schedule were introduced, Melbourne optometrist Dario Canale knows he made the right decision to make the switch from bulk-billing to private billing.
The Medicare cuts introduced in January 2015 were substantial, the independent and therapeutically endorsed optometrist and owner of Ashburton Eyecare said.
'I wasn't going to be fairly remunerated if I continued bulk-billing under the revised Medicare Benefits Schedule. I provide my patients with a 45-minute consultation, and to receive only $28 was inappropriate,' Mr Canale said.
'Most of the patients I see have had an eye examination within the past three years, which means they are eligible for a bulk-billed fee of $28.45 if they are younger than 65 years. Twenty-eight dollars for 45 minutes is low; that's why I changed.'
On 1 January 2015, Medicare rebates for optometry services were reduced, with the full scheduled fee for each item effectively reduced from 85 to 80 per cent. In addition, eligibility for the comprehensive examination item number 10910 became once every three years, whereas previously it was able to be applied every two years.
'Medically, offering a patient a comprehensive eye exam only once in three years is also inappropriate,' Mr Canale said.
Also in January 2015, the cap on fees optometrists could charge under Medicare was removed, allowing optometrists to determine the fee to charge their patients for clinical services. Mr Canale campaigned hard for this change with his local MP, Kelly O'Dwyer.
'Kelly was fantastic,' Mr Canale said. 'She was attentive, knowledgeable and agreed in principle for the cap to be removed.'
'Having the cap present was archaic and arguably unconstitutional. No other profession has its fees artificially restricted in this way. At last, market forces allow a highly-skilled optometrist to charge more for their services,' Mr Canale said.
'I operate a strong, independent, clinical practice, and believed I had the strength, in terms of my clinical skills and practice equipment, to move away from bulk-billing.'
Mr Canale completed a Bachelor of Science (Pharmacology) in 1995 at the University of Melbourne, then went on to complete a Bachelor of Optometry in 1998, and obtained Postgraduate Ocular Therapeutics in 2003.
He developed an interest in paediatric optometry and has completed both units of Behavioural Optometry offered by the University of NSW.
'I like to feel that whomever walks through my door, I can assist in some meaningful way,' he said. 'Some optometrists will focus fully on a certain mode of optometry but I prefer the variety.'
He had not considered switching to private billing when the Medicare cap was in place but felt the lifting of the cap enabled a new billing system.
'It is important to be confident and proactive when you decide to implement a change to your billing structure,' Mr Canale said. 'Patients have a sense of value of what they will and will not pay for, including their health.'
Mr Canale thought it was inevitable that he would lose some patients when moving from bulk-billing to private billing, but decided that overall the decision could be justified as it would enable him to continue to offer premium service.
He consulted other optometrists before setting his consulting fees, but did not look at Optometry Australia's recommended fees. 'Optometry Australia's recommendations are valid nationwide; however, my fees were set according to my practice profile,' he said.
'I could support my decision to move to private billing as I had the services and resources to offer patients, including an OCT, retinal camera and visual fields.'
Involve staff
Mr Canale advises other optometrists who are considering switching from bulk-billing to private billing to involve all practice staff members in the change.
'You need to make sure your front of practice staff, such as receptionists, are on-board with the change and feel good about it. In many cases the decision to remain bulk-billing is correct. You have to be confident, otherwise don't try.'
'If an optometrist is nervous or reticent about the changes and explaining them to patients, it could result in a negative response from the patient. The patient will pick up the negative cues.'
'This kind of change can't be driven by the optometrist. Your practice staff needs to phrase it in positive terms and explain that the change was imposed by the Australian Government's Medicare budget,' he said.
'You need to have qualified staff, expertise and quality eye care to back up a decision to move to private billing.
'I have modified my fees are few times since we switched to private billing; some have been raised, others lowered. I made one change a few months ago, to bulk-bill children. I also bulk-bill pensioners and health care card holders. If they require additional care or further testing, I charge a reduced fee for that particular service.'
Optometry Australia provides members with practical resources to help them in thinking through billing practices, setting fees and instituting changes to their billing approach.
Visit Billing practices and consultation fees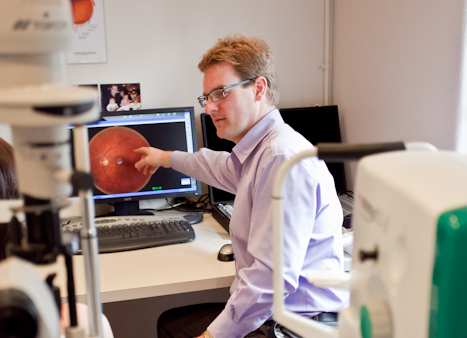 Filed in category:
Uncategorised