Read time:

1:30min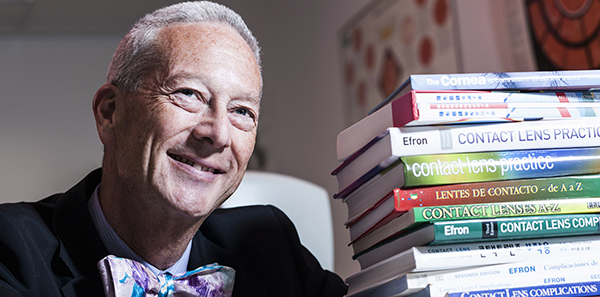 Professor Nathan Efron
______________________________
By Ashleigh McMillan
Journalist
Optometry Australia is calling for nominations for the 2016 H Barry Collin Research Medal.
The medal recognises outstanding contributions to the advancement of knowledge in optics, vision science or clinical optometry by a person who is an Australian citizen or a graduate of an Australian optometry school, or who has done a significant part of his or her research in an Australian institution.
Professor Nathan Efron, the recipient of the 2015 award, will present his H Barry Collin Research Medal lecture 'Is contact lens wear inflammatory?' at the Southern Regional Congress in Melbourne on 5 March 2016.
The honour is accompanied by a monetary prize of $5,000. The recipient is expected to submit a paper for publication in Clinical and Experimental Optometry.
Nominations can be made by a single person or group and must include details of the name, position, qualifications and contact details of both the nominators and nominee. A statement of no more than 1,500 words on the nature, scope and importance of the research by the nominee is also required. A full publication list and other supporting documentation can be included but are not required.
The award recipient will be announced in August 2016.
Nominations for the award must be submitted by 31 May 2016 to the Chief Executive Officer, Optometry Australia, by mail to PO Box 185 Carlton South VIC 3053, or as an attachment to an email to n.walker@optometry.org.au.
Filed in category:
Uncategorised