Read time:

1:30min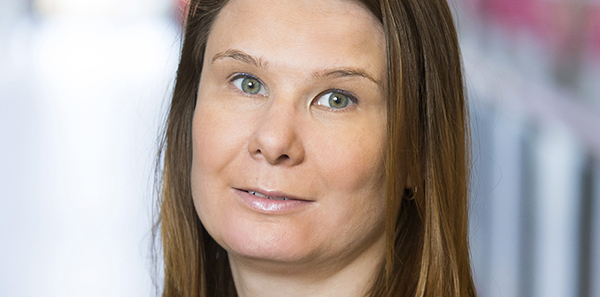 Nicola Anstice
______________________________
By Ashleigh McMillan
Journalist
The University of Canberra has released further information about its new five-year optometry course, which will begin in 2018.
Students who take on a standard course load will undertake a three-year Bachelor of Vision Science degree, followed by a two-year Master of Optometry to be conducted at the Bruce campus. Students will have the opportunity to accelerate the Bachelor of Vision Science course and complete it in two and a half years.
The optometry course is designed for an eventual intake of up to 60 students, but the university is not expecting a full recruitment of students in its first year. It will become the sixth optometry course operating in Australia.
Dr Nicola Anstice has been appointed as University of Canberra's head of discipline for the new course. She is currently a senior lecturer in the School of Optometry and Vision Science at the University of Auckland.
Dr Anstice says the course is designed to produce optometrists who are willing to be 'life-long learners' as the profession's scope of practice increases.
'Optometry is really a balance between professionalism, understanding eye health and optometric practice, but also understanding the basic science behind optometry so that you can apply evidence-based principles to everything you do.
'The Master of Optometry will be very clinically focused, but I'm really pleased we're still retaining a research component in the Canberra program.
'I think other programs in Australasia are going to the same model of a Bachelor of Vision Science and Master of Optometry, because it really gives the students recognition of the effort they put in and the higher level of learning they achieve,' she said.
The University of Canberra is seeking accreditation for this course by the Optometry Council of Australia and New Zealand
Workforce supply
Dr Anstice acknowledges there is a 'concern' around potential maldistribution of optometrists within Australia.
'The University of Canberra, and Canberra in general, has had a really good history of recruiting health professionals who have remained regional and rural,' Dr Anstice said. 'So when practitioners have graduated, they've often gone into regional and rural practice, which is where there is a current undersupply of optometrists in Australia.
'It is very important to make sure that graduates are aware of where the need for optometric services is, but I think there's also a huge potential in the expanding scope of optometric practice; it's growing reasonably rapidly.
'In New Zealand, optometrists have become authorised prescribers, so there's no longer a list of medication, we're treating within our scope of practice. With the ageing population, there's a huge possibility of the role of optometrists in comanaging many age-related diseases and rehabilitation of people with low vision.
'With a growing number of graduates, we have to be positive about where optometry as a profession is growing and find where we can work with other health professionals to ensure we deliver the very best standard of vision care in every geographic area and demographic,' she said.
Canberra Health Hub
The creation of the optometry course is part of a wider development of University of Canberra's health facilities. A $15 million Health Hub which hosts a GP Superclinic, pharmacy, pathology and student learning clinics was opened in 2014. The University of Canberra Public Hospital will open on the campus in 2018.
Dr Anstice says the wide range of allied health programs at the university and the recent development of facilities for health will prove to be an asset to the optometry program.
'I'm hoping there will be lots of potential for inter-professional learning within the allied health courses. There's also a plan for residential care facilities to go in, so the way the campus is developing and facilities that are going to be on campus are going to be its strength.
'For optometry students, there will be clinical facilities within the Health Hub at the University of Canberra to use, but we're working with other stakeholders at present to potentially look at some other clinical placements,' she said.
Filed in category:
Uncategorised