Read time:

1:30min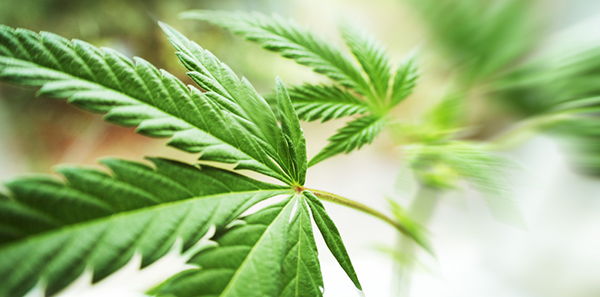 By Helen Carter
Journalist
The most comprehensive research review on the health effects of cannabis and cannabinoids suggests that marijuana is an ineffective treatment for glaucoma.
The report found that, despite some research suggesting cannabis may have potential as an effective treatment for reducing pressure in the eye, 'there is limited evidence that cannabinoids are an ineffective treatment for improving intraocular pressure associated with glaucoma.'
Researchers admitted that the quality of evidence for the finding of no effect was limited as they could not identify any good-quality primary literature on cannabis as an effective glaucoma treatment.
The National Academies of Sciences, Engineering and Medicine in the USA reviewed more than 10,000 scientific papers published since 1999 on cannabis and compiled a 400-page report, The Health Effects of Cannabis and Cannabinoids: The Current State of Evidence and Recommendations for Research.
'Non-randomised studies in healthy volunteers and glaucoma patients have shown short-term reductions in intraocular pressure with oral, topical eye-drops, and intravenous cannabinoids, suggesting the potential for therapeutic benefit,' the report stated.
'A good-quality systemic review identified a single small trial that found no effect of two cannabinoids, given as an oromucosal spray, on intraocular pressure. To be effective, treatments targeting lower intraocular pressure must provide continual, rather than transient, reductions in intraocular pressure.
'To date, those studies showing positive effects have shown only short-term benefit on intraocular pressure (hours), suggesting a limited potential for cannabinoids in the treatment of glaucoma.'
Optometrists be aware
Optometry Australia national professional services manager, optometrist Luke Arundel, said: 'With medical marijuana receiving a lot of airtime in Australia due to its recent rescheduling from an illegal Schedule 9 prohibited substance to a controlled Schedule 8 substance, it is important for optometrists to be aware of this latest research as occasionally glaucoma patients may ask about either self-medicating or using this product for glaucoma and will need to be advised accordingly.'
In February 2016, the Australian Parliament passed a new national law, Amendments to the Narcotic Drugs Act, paving the way for the use of medicinal cannabis by people with painful and chronic illness. Recreational cultivation and use remains illegal due to state-based criminal laws.
In April 2016, Victoria legalised cannabis for medicinal purposes 'in exceptional circumstances' with plans for it to become available this year to children with severe epilepsy where other forms of treatment have not worked.
The Office of Medicinal Cannabis in Victoria will be responsible for the regulation of clinical and manufacturing aspects of the medicinal cannabis framework, and will work with medical specialists, general practitioners and pharmacists to help them understand their roles in facilitating access to medicinal cannabis products.
Cannabis contains more than 60 pharmacologically active cannabinoids. Twenty-five states in America permit some medical use of botanical marijuana (Cannabis sativa) and glaucoma patients are among the main users of those who use it for medical conditions.
About 10 per cent of America's 22 million marijuana users use the drug solely for medical purposes, while 36 per cent report mixed medical and recreational use, according to a recent survey reported in a media release from the National Academies of Sciences, Engineering and Medicine.
______________________________
Download as a 'Guest' a free PDF of The Health Effects of Cannabis and Cannabinoids: The Current State of Evidence and Recommendations for Research
Filed in category:
Uncategorised