Read time:

1:30min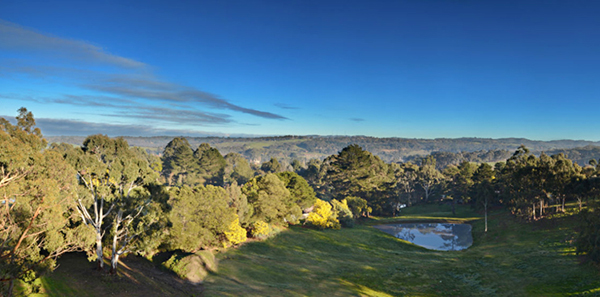 View from the Adelaide Hills Convention Centre
______________________________
By Rhiannon Riches
Assistant Editor
Optometry South Australia has announced a change of venue for its SA Blue Sky conference on 25-26 November.
CEO Libby Boschen says the intended venue, Adelaide Festival Centre, cancelled the booking but she has secured a new location which is fantastic and likely to become SA Blue Sky Congress' new home.
The event will now take place at the Adelaide Hills Convention Centre, located a short drive from the city through the Mount Lofty National Park.
'The Adelaide Hills Convention Centre is an easy 12-minute drive from The Tollgate along the freeway and parking is free. For those flying in for the congress, we will provide regular shuttle buses to and from the airport, which is a 40-minute journey,' Ms Boschen said.
'Four-star accommodation is available at the convention centre. There is also accommodation to suit all styles and budgets in the adjacent refurbished caravan park, or in nearby Hahndorf, two minutes away.'
Registration for SA Blue Sky Congress will open soon and Ms Boschen encourages optometrists and dispensers to register.
The Roman-themed event is taking shape. 'We have a sensational new venue guaranteed to take the relaxed style of our conference to a whole new level,' she said. 'On the education front, we have quality CPD for optical dispensers and optometrists, with 40 points including 25 therapeutic points, intermingled with entertainment and frivolity.'
Information on SA Blue Sky 2016
Filed in category:
Uncategorised