Read time:

1:30min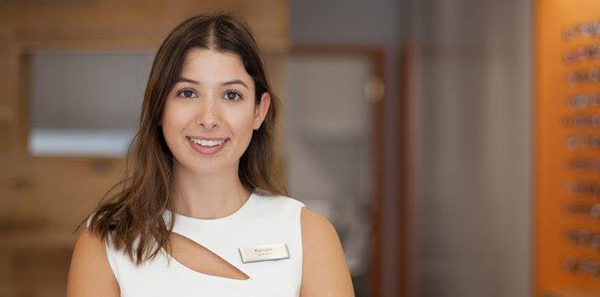 Marcelle Malka
______________________________
By Ashleigh McMillan
Journalist
Cloud-based clinical communications software Oculo is now integrated with practice management software Optomate Touch.
Six optometrists took part in a beta test of the collaborated systems and provided Oculo with information on the security, functionality and authentication of the software.
Optomate Touch, designed and built by Monkey Software, is a practice management program used in 1,100 independent optometry practices across Australia and New Zealand.
Oculo was established by the Centre for Eye Research Australia to connect eye-care professionals and efficiently digitise communications and referrals. About 1,200 optometrists and 370 ophthalmologists currently use the platform.
The partnership was announced in June 2016. Its aim is to smooth communication between health-care practitioners and reduce double data entry.
Oculo CEO Dr Kate Taylor says that the collaboration extends Oculo's vision to improve secure clinical communications for optometry.
'Secure messaging using cloud-based services offers lots of benefits, including compliance, data security and back-ups. These benefits are important whether you are using Oculo through your internet browser or with an integration with your electronic record software,' she said.
'Integrating Oculo and Optomate Touch reduces an element of double data entry, in terms of creating the patient file the first time around. It's a streamlining of the user experience as you go from editing your clinical records to corresponding with ophthalmologists or GPs.
'We're currently reaching out to Optomate Touch users, and we look forward to the number of people using Optomate Touch and Oculo together growing as Monkey Software works with its clients throughout the year, ' Dr Taylor said.
Beta test
Optometrist Marcelle Malka from theOPTICAL in Elsternwick, Victoria, was invited to participate in the beta trial of the integration, after a member of the Oculo staff happened to walk past the newly-opened practice.
Ms Malka believes that collaboration is needed to make the profession change from paper to electronic record-keeping.
'The main thing for us is that patient records are able to auto-populate from Optomate Touch into Oculo, which has been really handy in referring patients,' she said.
'We noticed during the testing phase that there was no indication on the record that a referral had been sent, which is important for follow-ups and general record-keeping, so Oculo began trying to rectify that straight away. It's obvious that they're keen to make the service as functional as possible for optometrists.
'It's in the early stages so we're not yet experiencing the full potential of Oculo and Optomate Touch together yet. Creases are still being ironed out but we're definitely going to keep using the integrated software because overall, it allows for smooth communication and pristine record keeping,' she said.
Filed in category:
Uncategorised