Read time:

1:30min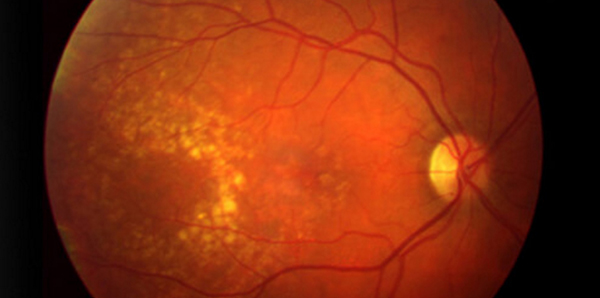 The less expensive medication for treating age-related macular degeneration, Avastin (bevacizumab), has a side-effect profile similar to its more expensive competitor, Lucentis, (ranibizumab), according to a new Cochrane review.
Contrary to the argument of some experts, the review found that Avastin does not appear to increase deaths or serious side-effects in people with neovascular AMD, compared with Lucentis.
Reviewers concluded that health policies that favoured Lucentis over Avastin for MD for reasons of safety were not supported by current randomised controlled trial evidence.
They compared the safety of the two drugs for AMD treatment by analysing nine randomised controlled trials, none of which was supported by the manufacturer of either treatment, involving 3,665 people who took the drugs for up to two years.
They found that the systemic safety of Avastin for macular degeneration appeared to be similar to that of Lucentis, except for gastrointestinal disorders.
Although no statistically significant differences between the treatments were found, the review did not exclude the possibility that either treatment was less harmful than the other.
Researchers estimated that if 1,000 people were treated with Lucentis for one to two years, 34 would die but if 1,000 were treated with Avastin, between 27 and 53 would die.
If 1,000 were treated with Lucentis, 222 would experience one or more serious systemic adverse events but if 1,000 were treated with Avastin, between 200 and 291 would experience such an event, they said.
Both drugs work to prevent the abnormal growth and swelling of blood vessels and their beneficial effects are believed to be similar.
Reviewers rated the quality of the evidence as low to moderate because of the uncertainty of the findings and other study limitations, and they could not fully assess the quality of three studies yet to be published.
A larger Cochrane review including additional evidence is planned to reduce remaining uncertainties around benefits and safety of the drugs.
A Cochrane Library editorial, whose authors included Lisa Bero from the University of Sydney's pharmacy faculty, said the review was a good example of a timely and rapidly conducted systematic review to support regulatory bodies in their decision-making.
The editorial said the Italian Antitrust Authority fined Roche and Novartis a combined total of EUR 182.5 million in February for 'cartelising the sales of two major ophthalmic drugs'. An appeal is pending.
The editorial said the authority issued a decision finding that the companies 'colluded to exclude the cheap drug Avastin,' (a Roche drug) used off-label in AMD and 'channel demand towards the much more expensive drug Lucentis' (commercialised by Novartis in the European Union).
It said Roche owned the mother firm of both drugs (Genentech) and so has a commercial interest in Lucentis too, receiving royalties from Novartis.
Filed in category:
Uncategorised