Read time:

1:30min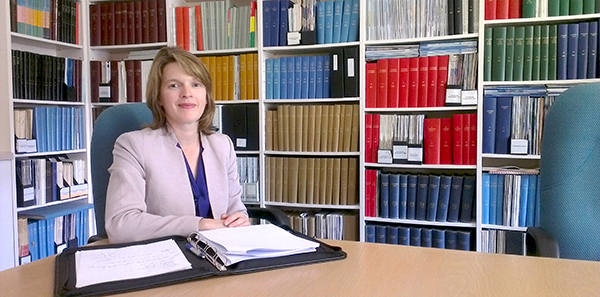 Welcome to the first issue of Australian Optometry for 2014.
I hope many of you had an opportunity to look through the new association website over the summer break. The Australian Optometry print issue is complemented daily with extra news items of interest to practising optometrists, keeping you up to date between patients or when you are commuting from A to B.
With a new federal government, the May 2014 Budget is likely to provide little in the way of new spending. A National Commission of Audit is underway, assessing the efficiencies, scope and functions of the Australian Government including spending programs, with the outcomes most likely to be revealed in the May 2014 Budget.
Over the summer break, there was much discussion about a proposal for a GP co-payment of $6 from a private sector organisation, the Australian Centre for Health Research. It was pleasing to see that the Health Minister's response to this speculation was to comment about the priority for this government to fund health and '… to making sure the health system is sustainable and accessible in the future' (Minister Dutton, media release 29 December 2013).
This turn of phrase is very familiar; it's an argument the association has been running for some time with respect to the cap on Medicare fees and was the central theme of our pre-budget submission.
Our early discussions with government have shown that there is little additional funding for spending, so a request to level the playing field and allow optometry to set its own fees, as every other profession can under Medicare, is a responsible one.
There is a massive challenge for the Australian Government to meet the growing expenditure commitments of an ageing Australia. Our profession is in a very strong position to argue that there is very good value in an investment in primary eye health and vision care for a population that requires productive, healthy ageing of its population.
Challenges are also being felt by many of your patients who are facing tough decisions with respect to continuing to invest in private health insurance. This government has made a commitment to reverse the means testing of private health insurance, imposed by a former Labor Government.
The association will continue to seek to have this commitment legislated, as there is no known time frame for this reversal. In the meantime, premiums are likely to rise by an average of about six per cent during 2014.
The association continues its collaboration with HICA. Check it out and see the conversations you can have with your patients.
Challenges for our profession also remain. Despite every state government in Australia agreeing that there ought to be better use of the existing health workforce in Australia and only limited restrictions on scope of practice, there is a continuing legal challenge to the minor changes to optometry's scope of practice with respect to glaucoma management.
The association remains supportive of the changes to the management of glaucoma and will always support safe sensible changes that empower our profession to meet the growing eye health needs of the Australian population.
I hope 2014 is a great year for you all professionally. The association is pleased to continue to partner with you in 2014 and welcomes your thoughts and suggestions to improve the programs and services we provide you through our new website portal. Please drop us a line at national@optometry.org.au, call 03 9668 8500 or visit our booth in the trade shows at the association's major CPD conferences, kicking off with SRC on 1 March 2014.
Filed in category:
Uncategorised